Clinical Pharmacy Specialist, Dr. Heather Seibert, Tackles Need in Pediatrics
Wednesday, November 8, 2017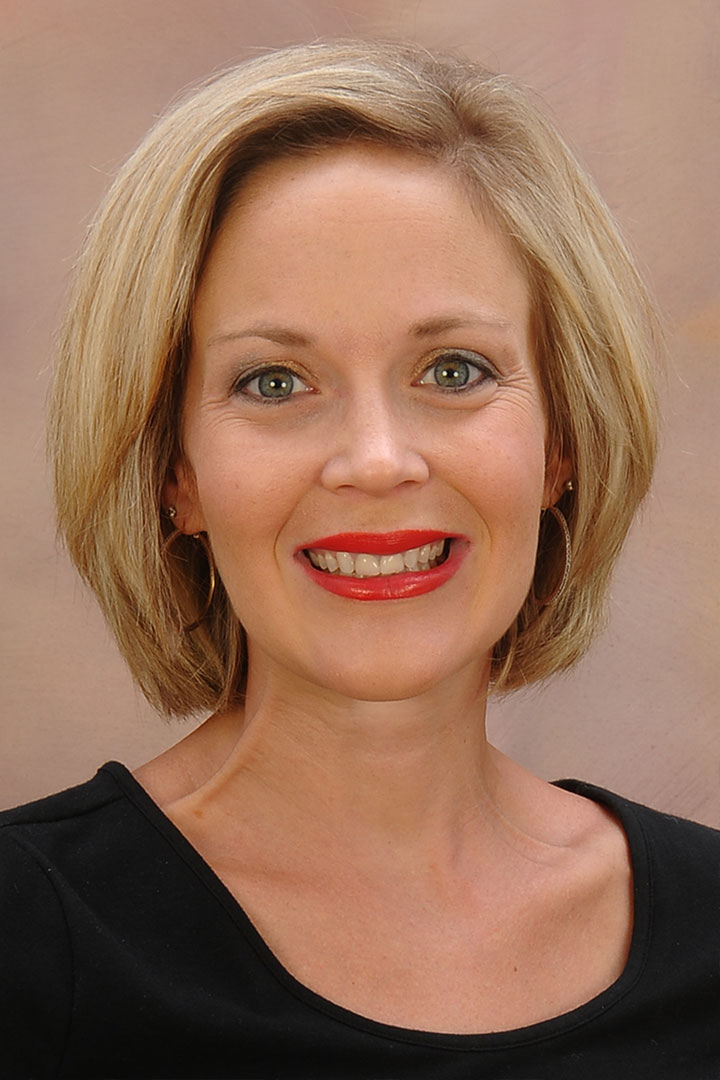 A mother of three, Dr. Heather Seibert, a clinical pharmacy specialist, knows what it takes to help navigate a child through life's challenges. It often requires a unique approach and a variety of resources, she says.
As the clinical pharmacy specialist at SouthCoast Health's pediatric office in Richmond Hill, Dr. Heather Seibert combines that same philosophy with years of medication management experience. Her love for children and desire to problem solve, she explains, drives her passion for medication management.
She collaborates with the staff of physicians to select, monitor, and adjust a child's prescriptions to ensure the best possible results. In tandem, Dr. Seibert recommends the appropriate non-medication therapy, from changing a child's nutrition to modifying outside stimulation. Her specialty involves the areas of attention-deficit/hyperactive disorder (ADHD), depression, asthma, and autism spectrum disorder.
"We can prescribe medication as a tool, but that's not the only avenue," Dr. Siebert said. "We can help a child use develop coping skills and behavioral tools, too. It's all individualized with each patient."
Like successful parenting, positive collaborations in pediatrics offer children a brighter tomorrow. By design, Dr. Seibert's current professional path crosses with her husband, Dr. Keith Seibert, an acclaimed SouthCoast Health pediatrician.
After 14 years of medication management in the Savannah area, Dr. Heather Seibert saw a need in her husband's practice, and opportunity arose.
"My husband found himself seeing a great deal of patients with psychiatric issues," said. "He thought we needed to come up with some kind of new way to look at it."
Together, the Seiberts are doing just that.
When a patient arrives for an initial visit, Dr. Heather Seibert sees the child first. After reviewing the specific issue with the parent or guardian, she discusses details, including a child's sleep patterns, their use of electronics, their diet, and other factors. She then begins crafting a proactive plan for the child to follow.
Dr. Keith Seibert or another SouthCoast Health physician then performs a full physical assessment. If medication is recommended, Dr. Heather Seibert and the respective pediatrician choose what they deem appropriate.
"It's not all cut and dry," she said. "You really have to listen to the full scale of things before you prescribe medication. It has to be very individualized and work with the patient's lifestyle."
When she's not treating patients, Dr. Seibert continues working on her certification in pediatric behavorial health. The need, she says, "to give counseling and advice is so huge. It all needs to be incorporated in the pediatric setting."
In addition to her husband's professional support and partnership, Dr. Seibert says marriage and parenthood prove priceless.
When it comes to the joys of parenting, Dr. Siebert enjoys using a variety of techniques to create memories, from family pool time to playing games of dress-up with her trio of little girls.
---
Whether you are looking for a primary care doctor or a pediatrician, or another medical specialist, SouthCoast Health has you covered with its wide range of world-class healthcare services, available throughout the Coastal Empire and Lowcountry. Founded in 1996, SouthCoast Health has 120 physicians and medical professionals in 17 locations in Savannah, Richmond Hill, Pooler, Rincon, Baxley, Bluffton, and Hinesville. SouthCoast Health offers comprehensive medical services including: Family Medicine, Internal Medicine, Pediatrics, Allergy and Immunity, Cardiology, Endocrinology, Eye Care, Imaging, Infectious Diseases, Nephrology, Neurology, Physical Therapy, Podiatry, Sleep Medicine, Surgery, Clinical Trial Research Studies, Diabetic Self-Management Training Sessions, Dietetic Counseling, High Risk Breast Cancer Clinic, Laboratory Services, Massage Therapy, Optical Shop, Pharmacy, and Urgent Care.