SouthCoast Health Cardiologist Dr. Roy Flood Discussed a Healthy Heart Diet on WTOC Mid-Morning Live
Monday, April 16, 2018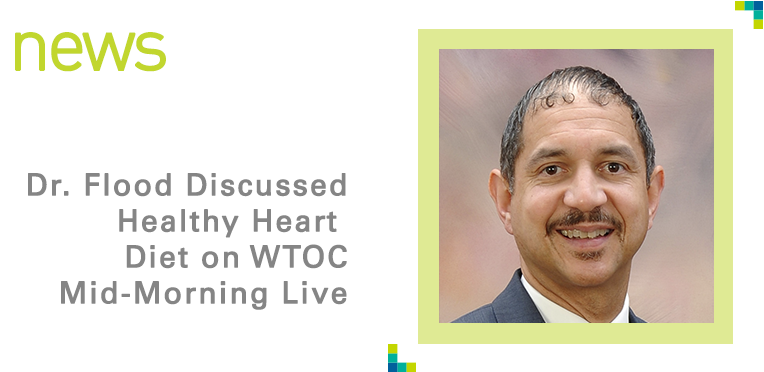 Dr. Roy Flood, a SouthCoast Health cardiologist, joined Mid-Morning Live on WTOC-TV to discuss how to keep a heart-healthy diet year round.
"There is a lot of tempting food, especially when you live here in Savannah," SouthCoast Health Cardiologist Dr. Roy Flood said. "For me, my recommendations are to always maintain the highest proportion of your diet being fruit and vegetable base."
In his appearance, Dr. Flood reemphasized the key points from our Heart Healy Diet Blog with foods to reach for and foods to avoid. Watch Dr. Flood's appearance below.