Favorite Summertime Activities from SouthCoast Healthcare Providers
Saturday, June 8, 2019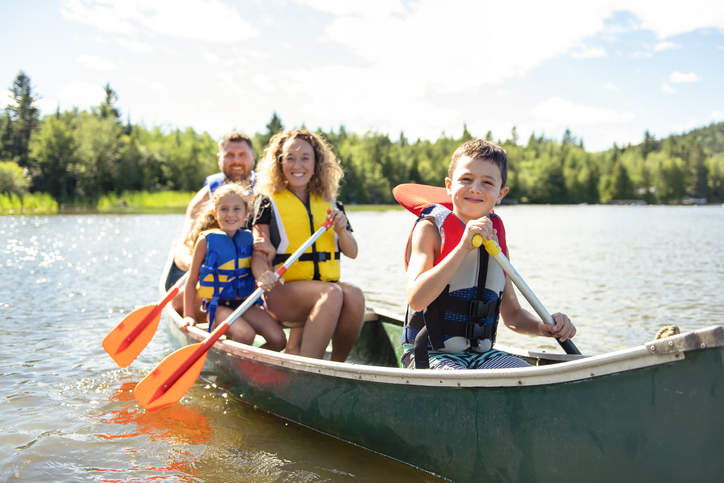 Summertime is a beloved season, especially with kids who love to be free from school. That means plenty of time outdoors soaking up the sunshine, adventure, and fun with the whole family. For some families with extremely excited or boisterous children, it can be difficult to keep up with all their summer demands.
If you're running out family-friendly summer activities or if you need some tips on how to keep your whole family safe this season, read our SouthCoast Health's physicians favorite summer activities below!
Summertime Fun with SCH Physicians
"Get some cardio in with you and your family. Some options include participating in a 5k that the whole family can jog or walk, or getting outside and sweating it out on a hike. Your body, especially your heart, will thank you later. As always, follow your physician's guidelines for your exercise regimen."
"It's always a blast to do a summer cook-out, but you can't forget about the healthy options. Throw some vegetables on the grill, like corn or eggplant, for a delicious charred flavor, and consider some healthier meat options like turkey or veggie burgers."
"Whether it's a movie night, swimming in the pool, or going to the beach, the activities that are the most fun are with my whole family. That's why it's really important to communicate with your kids or partner to see what they want to do the most. Letting your kids pick your next summer adventure can yield lots of surprising results."
"We love to go to the neighborhood pool. But, don't forget to protect your kid's feet in you're going to a public place like that. Wearing water shoes at places like the pool or the beach will protect everyone from bacteria or easy to avoid injuries."
"Wherever we go, we always wear mineral-based sunscreen. SPF 50 is slathered all over us before we step out the door. Sunburns aren't pleasant, especially for the little ones, and it protects us from major dermatology issues later down the road like skin cancer."
"Don't forget that allergies exist during the summer too. If you have someone in your family who has the sniffles or a bad head cold, see if there's something in the air that is bothering them. Common summer allergens are pollen, mold, and insects."
"I really try to limit screen time during the summer holiday. As good as some games or activities can be on my kid's devices, I find that nothing beats doing something together, whether it's going to the park or sitting around the family table completing a puzzle."
We hope everyone has an enjoyable summer filled with adventures and time spent with the family. If you need some more tips on keeping your family safe during the season, click here to read this blog. Any other general health questions? The experts at SouthCoast Health are happy to assist. Click here to schedule an appointment.
---
Whether you are looking for a primary care doctor or a pediatrician, or another medical specialist, SouthCoast Health has you covered with its wide range of world-class healthcare services, available throughout the Coastal Empire and Lowcountry. SouthCoast Health has 120 physicians and medical professionals in 18 locations in Savannah, Richmond Hill, Pooler, Rincon, Baxley, Bluffton, Hilton Head, and Hinesville. SouthCoast Health offers comprehensive medical services including: Family Medicine, Internal Medicine, Pediatrics, Allergy and Immunity, Cardiology, Endocrinology, Eye Care, Imaging, Infectious Diseases, Nephrology, Neurology, Physical Therapy, Podiatry, Sleep Medicine, Surgery, Clinical Trial Research Studies, Diabetic Self-Management Training Sessions, Dietetic Counseling, High Risk Breast Cancer Clinic, Laboratory Services, Massage Therapy, Optical Shop, Pharmacy, and Urgent Care.