SouthCoast Health Assists Pediatric Patient with Mental Illness
Thursday, September 19, 2019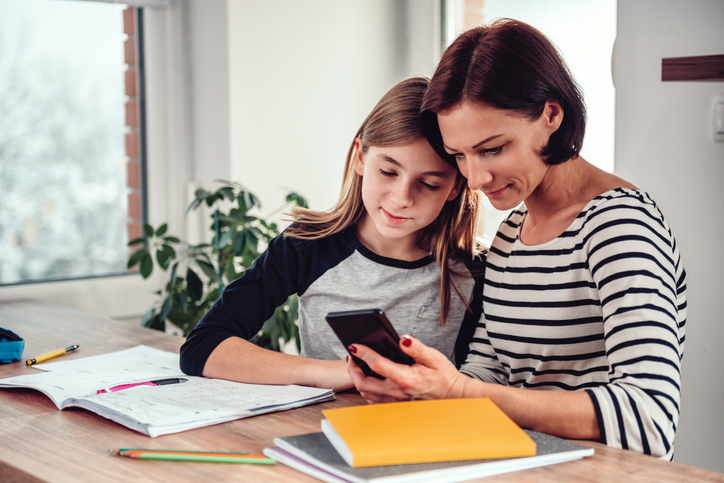 *For the nature of this story, both the patient and her mother will remain anonymous. However, for the sake of clarity for the story, we will call the mother Jane and the daughter Sarah.*
Despite the fact that mental health disorders are one of the most common diseases among children, the idea of mental health advocacy for our children is still pretty rare. Some parents are afraid to address these issues in their children, let alone come forward and admit their family is working through it. Mental health issues have always had a stigma attached to it, but one mother of a SouthCoast Health patient is ready to smash those stereotypes.
"If we can't advocate for our kids when they're young, then we're not really equipping them to go out into the world," Jane, the mother of a SouthCoast Health patient dealing with mental health issues, said. "We pay attention to physical health and moral health. But mental health just seems to not be paid attention to. Parents don't want to admit to there being an issue. There is still a big stigma around it in our country, especially in adults. If we recognize our children need something from us, then they need us to be able to advocate for them because they are too young to advocate for themselves. Once we do that, we're able to provide them with the tools they need to succeed in this life. Be it medicine, therapy, or other coping mechanisms. We can help make them productive members of society."
Jane is the mother of Sarah, an eleven-year-old girl who loves the environment and video games. It was just last year that Jane noticed Sarah struggling with her attention span at school and completing homework. When it became disruptive enough to her success, Jane decided to have her tested, especially since ADHD runs in the family.
That's when Sarah and Jane met Dr. Keith Seibert and his wife, Dr. Heather Seibert, both pediatric advocates at SouthCoast Health. The pair worked together to correctly diagnosis Sarah with anxiety and ADHD, as well as providing her with the proper medication to help her manage her symptoms. The medication and work of the SouthCoast Health doctors not only helped Sarah with her issues of focusing, but it also helped with her fear of crowds, her shyness, and her nervousness towards school.
Even simple tactics that Dr. Heather recommended, such as journaling, have made a huge impact. Writing down the basics about her day has helped Sarah with her reading comprehension, anxiety, and ability to communicate with her mother.
"I loved working with SouthCoast Health, and so did my daughter," Jane explained. "They're so down to earth. They take their time with you, and they never make you feel rushed. Plus, they talk to your children at their level, and go out of their way to check in on you to make sure everything is going okay. I never felt like I was walking the journey alone."
For any other mothers out there struggling with their child's mental illness, Jane has a message for you: "Get to know your child's needs. Every child is different, and not everyone will respond to medication. That's why it's super important to be able to recognize when your child has reached their tipping point and how to advocate for them."
She added, "Plus, try your hardest not to take any of it personally. I have to remind myself it's nothing I did wrong as a parent. I didn't make my child have anxiety and ADHD. It's just the way her brain was wired, and it's not her fault."
If you or someone you love needs assistance with pediatric mental illness, then click here to schedule an appointment with a member of our expert pediatric wellness team.
---
Whether you are looking for a primary care doctor or a pediatrician, or another medical specialist, SouthCoast Health has you covered with its wide range of world-class healthcare services, available throughout the Coastal Empire and Lowcountry. SouthCoast Health has 120 physicians and medical professionals in 18 locations in Savannah, Richmond Hill, Pooler, Rincon, Baxley, Hilton Head, Hinesville, and Statesboro. SouthCoast Health offers comprehensive medical services including: Family Medicine, Internal Medicine, Pediatrics, Allergy and Immunology, Cardiology, Endocrinology, Eye Care, Imaging, Infectious Diseases, Nephrology, Neurology, Physical Therapy, Podiatry, Sleep Medicine, Surgery, Clinical Trial Research Studies, Diabetic Self-Management Training Sessions, Dietetic Counseling, Laboratory Services, Massage Therapy, Optical Shop, Pharmacy, and Urgent Care.