For SouthCoast Health Endocrine Surgeon, Thyroid Awareness Month Lasts All Year
Friday, January 28, 2022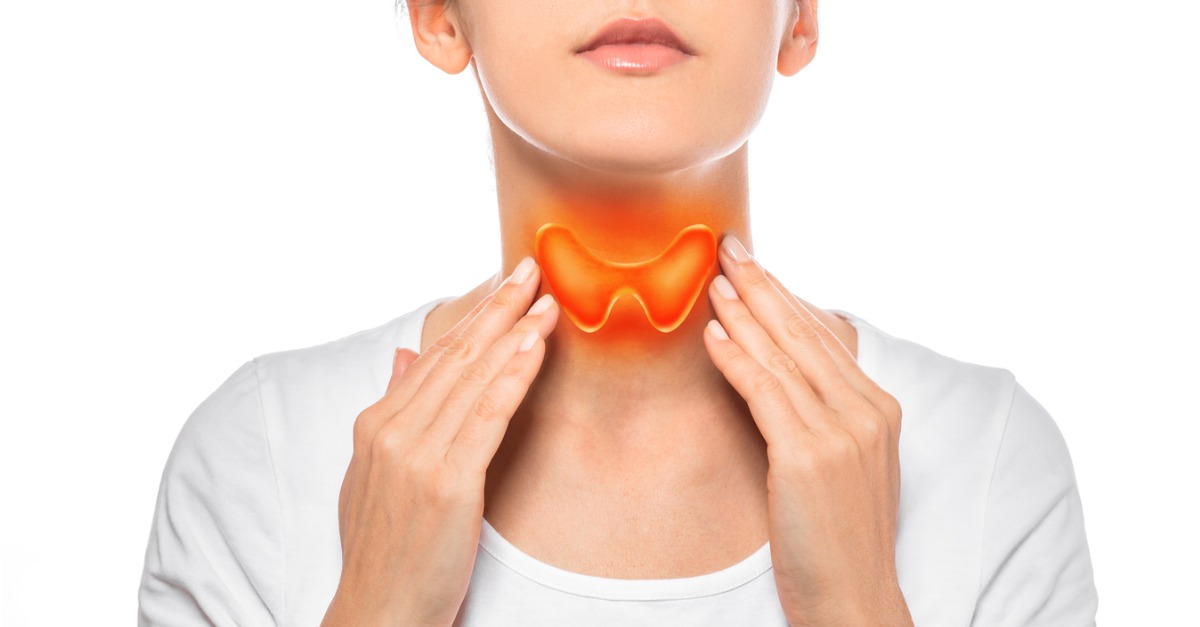 In an effort to promote knowledge of thyroid condition risk and treatment, January is Thyroid Awareness Month. According to the American Thyroid Association, one in 10 people suffer from a thyroid disorder.
For Dr. Christa Jillard-Ilić, a SouthCoast Health endocrine surgeon, thyroid awareness remains relevant all year long. She strongly encourages patients to keep a keen eye on thyroid disorder symptoms, which range from weight loss or gain to a swollen thyroid gland.
One of her recent patient success stories involves a thyroid gland removal surgery that drastically improved a patient's quality of life. A 62-year-old, female patient was complaining of difficulty swallowing, breathing, and Graves' Disease, an immune system disorder that results in the overproduction of thyroid hormones. She was unable to lift her arms above her shoulders without choking herself, and she had recently been hospitalized due to the uncontrolled overactive thyroid function.
Dr. Jillard-Ilić recommended timely intervention with a total thyroidectomy, or removal of the entire thyroid gland. The surgery was expectedly challenging due to the thyroid's massive size, large blood vessels, and its impingement on important nerve structures.
Despite the challenges, the entire thyroid gland was removed with success. Postoperatively, the patient's health and quality of life substantially improved. "Thankfully, the patient paid attention to her symptoms and sought medical assistance in time," says Dr. Jillard-Ilić. "This echoes the importance of thyroid awareness. It truly can be a matter of life or death."
To monitor your own thyroid health, schedule an appointment with SouthCoast Health or call (912) 691-3600.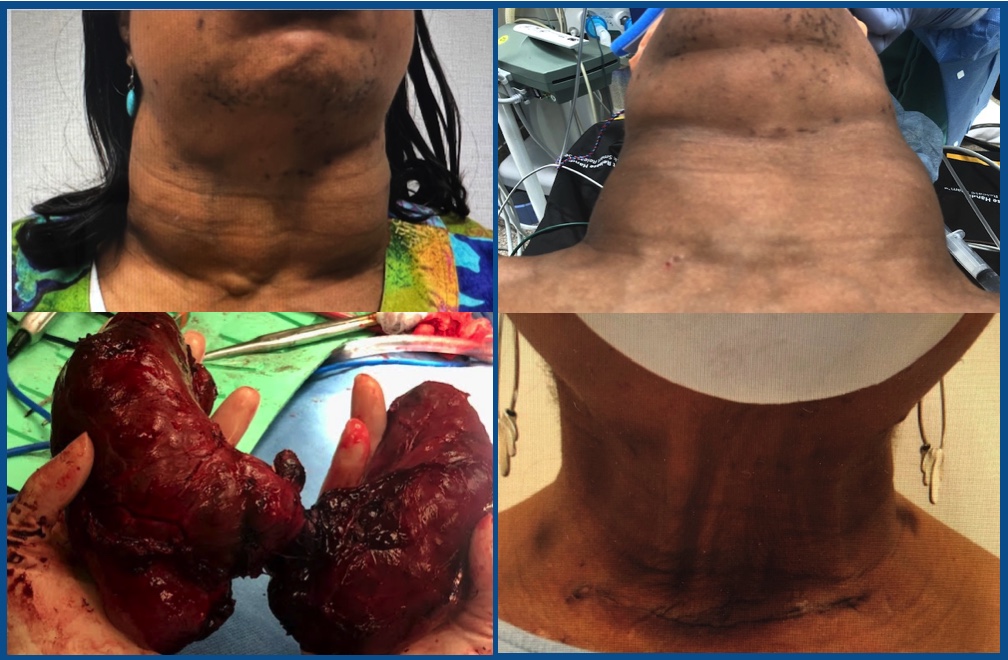 These pictures show Dr. Jillard-Ilić's patient before and after the thyroidectomy was performed. Also, the enlarged thyroid gland is included for reference.
---
Whether you are looking for a primary care doctor or a pediatrician, or another medical specialist, SouthCoast Health has you covered with its wide range of world-class healthcare services, available throughout the Coastal Empire and Lowcountry. SouthCoast Health has 120 physicians and medical professionals in 18 locations in Savannah, Richmond Hill, Pooler, Rincon, Baxley, Bluffton, Hilton Head, Hinesville, and Statesboro. SouthCoast Health offers comprehensive medical services including: Family Medicine, Internal Medicine, Pediatrics, Allergy and Immunology, Cardiology, Endocrinology, Eye Care, Imaging, Infectious Diseases, Nephrology, Neurology, Physical Therapy, Podiatry, Sleep Medicine, Surgery, Clinical Trial Research Studies, Diabetic Self-Management Training Sessions, Dietetic Counseling, High Risk Breast Cancer Clinic, Laboratory Services, Massage Therapy, Optical Shop, Pharmacy, and Urgent Care.