SouthCoast Health surgeon Dr. Christa L. Jillard's research featured in medical publications
Tuesday, August 30, 2016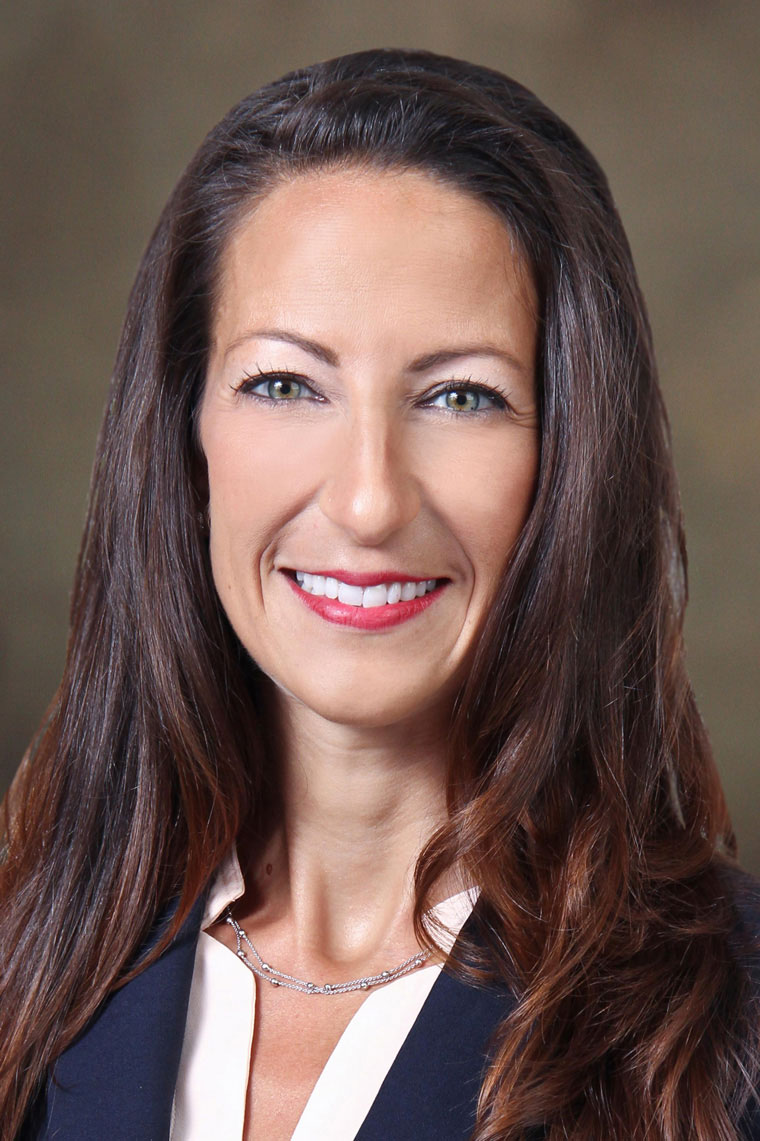 SouthCoast Health surgeon Dr. Christa L. Jillard, director of the practice's High Risk Breast Cancer Clinic, recently had research published in the prestigious medical journal Thyroid, resulting in further coverage in the medical publication Endocrine Today.
Dr. Jillard and her partners conducted their research on the subject of Hürthle cell carcinoma, a rare cancer that affects the thyroid gland. Hürthle cell cancer tends to be more aggressive than other types of thyroid cancer.
Specifically, the research found that radioactive iodine therapy is associated with improved survival in patients with Hürthle cell carcinoma. The study found that five- and 10-year survival rates were higher for patients who had received radioactive iodine therapy, 88.9 and 74.4 percent, respectively, as compared to patients who did not (83.1 percent and 65.0 percent).
Titled "Radioactive Iodine Treatment is Associated with Improved Survival for Patients with Hürthle Cell Carcinoma," the article was published in Thyroid in July.
"As Hürthle cell carcinoma is a rare phenomenon, prior studies have been limited by small sample size," Dr. Jillard told Endocrine Today in an interview. "This is one of the largest studies on this topic, encompassing data from more than 70 percent of all incident cancers in the United States."
Dr. Jillard, who performed a fellowship in endocrine surgery at Duke University, is the only fellowship-trained endocrine surgeon in Savannah. She specializes in thyroid and breast cancer.
---
Whether you are looking for a primary care doctor or a pediatrician, or another medical specialist, SouthCoast Health has you covered with its wide range of world-class healthcare services, available throughout the Coastal Empire and Lowcountry. SouthCoast Health has 120 physicians and medical professionals in 18 locations in Savannah, Richmond Hill, Pooler, Rincon, Baxley, Bluffton, Hilton Head, Hinesville, and Statesboro. SouthCoast Health offers comprehensive medical services including: Family Medicine, Internal Medicine, Pediatrics, Allergy and Immunology, Cardiology, Endocrinology, Eye Care, Imaging, Infectious Diseases, Nephrology, Neurology, Physical Therapy, Podiatry, Sleep Medicine, Surgery, Clinical Trial Research Studies, Diabetic Self-Management Training Sessions, Dietetic Counseling, High Risk Breast Cancer Clinic, Laboratory Services, Massage Therapy, Optical Shop, Pharmacy, and Urgent Care.