SouthCoast Health Physical Therapy: Clinics in Savannah and Pooler get people moving!
Monday, January 16, 2017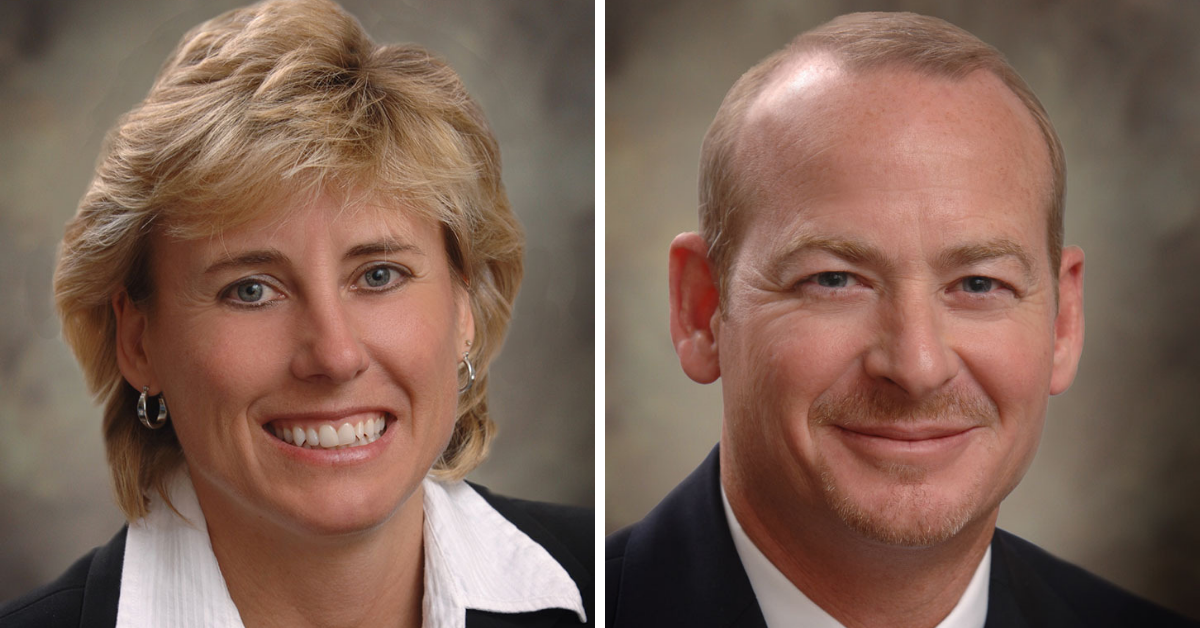 Countless people across the world benefit from the work physical therapists are able to do for their patients. Physical therapy is the treatment of disease, injury, or deformity by physical methods such as massage, heat treatment, and exercise rather than by drugs or surgery. SouthCoast Health's physical therapists, Christopher Curry and Lisa Bettio, give their insights and a deeper look into how physical therapy has impacted themselves as well as others.
Lisa Bettio has practiced at SouthCoast Health since 2001 while Christopher Curry joined in 2002. Curry defines physical therapy as "a form of the medical healing practices that uses a unique blend of knowledge of the human body and it's workings, evaluation of how the body is performing, and then designing a course of action that allows the person to enhance their abilities in movement and function at any age of their lives." Bettio adds, "physical therapy is component of health care that focuses on the preservation, enhancement, or restoration of movement and functional mobility."
Curry began developing an interest for physical therapy in high school. He was very involved in athletics while he was a student and had a good relationship with his team's physical therapist. He also started to work in an outpatient physical therapy practice while attending the University of Georgia and was able to see how he could positively impact and improve the quality of peoples' lives. Bettio's initial influence in becoming a physical therapist was her grandmother, who was a physical therapist assistant. She carried her grandmother's stories with her as she became involved with athletics in high school and college, resulting in her spending a lot of time with team physical therapists. After being a professional volleyball player and an assistant coach at the University of South Carolina, she pursued becoming a physical therapist at the Medical University of South Carolina, which in her words was the best decision she has ever made.
Both Curry and Bettio agree that one of the best aspects of being a physical therapist is being able to improve the quality of life of their patients, in and out of the office. One of Curry's favorite patients, "Dr. B," holds a special place in his heart. Dr. B, in Curry's words, was always "full of enthusiasm and tried to work as hard as he could to get better despite the cards he was dealt." Curry was inspired to always maintain a will to persevere no matter the situation. Bettio recalled a particular patient who had very concerning issues. After treating her, Bettio did not hear from her for a few months when one day, the same patient came back to give her a big hug and thank Bettio for saving her life. Patient encounters like these constantly fuel the therapists to do their best as physical therapists.
The future of physical therapy is very exciting. The advancement of therapy in the area of vestibular rehabilitation has provided life changing outcomes for many patients with balance issues. In addition, progressive research is driving access to new skills and modalities including dry needling, spinal manipulation, cold lasers, etc. to enhance patient care.
When asked how physical therapy adds to SouthCoast Health's overall goal of providing total wellness, Bettio explained that physical therapy is important to achieving total wellness because "moving is medicine." Physical therapists, in her words, are able to "get patients moving and improve their functional mobility and pain. As a result of this increased mobility and function co-morbidities such as stress, obesity, diabetes and depression can be decreased as a secondary benefit." Curry's answer goes hand-in-hand with Bettio's. Along with improving patients' abilities to perform function, Curry states that physical therapy is "the ultimate place to have a thorough assessment of our systems and have a pro-health plan to improve our functioning levels."
Learn more about Chris Curry:
https://www.southcoast-health.com/providers/christopher-b-curry.
Learn more about Lisa Bettio:
https://www.southcoast-health.com/providers/lisa-m-bettio.
Learn more about the SouthCoast Health Physical Therapy Department:
https://www.southcoast-health.com/physicaltherapy.
---
Whether you are looking for a primary care doctor or a pediatrician, or another medical specialist, SouthCoast Health has you covered with its wide range of world-class healthcare services, available throughout the Coastal Empire and Lowcountry. SouthCoast Health has 120 physicians and medical professionals in 18 locations in Savannah, Richmond Hill, Pooler, Rincon, Baxley, Bluffton, Hilton Head, and Hinesville. SouthCoast Health offers comprehensive medical services including: Family Medicine, Internal Medicine, Pediatrics, Allergy and Immunity, Cardiology, Endocrinology, Eye Care, Imaging, Infectious Diseases, Nephrology, Neurology, Physical Therapy, Podiatry, Sleep Medicine, Surgery, Clinical Trial Research Studies, Diabetic Self-Management Training Sessions, Dietetic Counseling, High Risk Breast Cancer Clinic, Laboratory Services, Massage Therapy, Optical Shop, Pharmacy, and Urgent Care.