The pediatricians at SouthCoast Health see the world of medicine through a child's eyes. That's just one of the reasons our Pediatrics Department has earned such a sterling reputation for leading-edge, high-quality care among parents in the community. Our physicians treat kids of all ages—from newborns and infants to growing children and adolescents as old as age 21.
Each SouthCoast Health pediatrician is certified by the American Board of Pediatrics and has trained exclusively in pediatrics for three years after medical school to learn to diagnose and treat a wide range of childhood illnesses. We combine that highly specialized training with excellent communication skills and an engaging manner, creating an environment in which children are more comfortable and parents are less stressed. We then work closely with parents to educate them on the healthcare needs of their children as they progress through various growth stages.
We understand that kids get sick and need medical attention after normal business hours. We are pleased to offer urgent care on weekday evenings and weekend hours on Saturdays and Sundays. In addition, a physician serves on-call with our nurse answering service to provide advice for your concerns whenever our offices are closed.
Pediatric Urgent Care Walk-In Clinics
Rincon (Pediatrics)
814 Towne Park Dr East
Map It
Monday, 5PM to 7:30PM

Walk-Ins Only
Savannah (Pediatrics)
310 Eisenhower Dr, Bldg 16
Map It
Saturday, 9AM to Noon
Sunday, 9AM to Noon
Walk-Ins Only
Richmond Hill (Pediatrics)
10055 Ford Ave, Ste 4A
Map It
Monday - Friday, 5PM - 7:30PM
Saturday, 9AM - Noon
Walk-Ins Only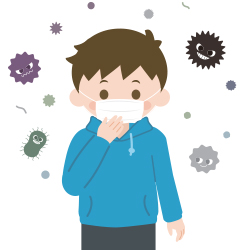 Do You Suspect That Your Child Is Sick or Needs Medical Care?
Use the KidsDoc Symptom Checker from HealthyChildren.org, the American Academy of Pediatrics Parenting website. This tool helps parents decide the level of care needed for your child's symptoms and give options for relief you can provide at home.
Recognitions
Savannah, GA
SouthCoast Health Pediatrics, Savannah, Eisenhower Drive Medical Center, 310 Eisenhower Dr, Bldg 16
912.303.3500
See Hours

Hide Hours

Monday
8:00 AM
–
5:00 PM

Tuesday
8:00 AM
–
5:00 PM

Wednesday
8:00 AM
–
5:00 PM

Thursday
8:00 AM
–
5:00 PM

Friday
8:00 AM
–
5:00 PM

Saturday
9:00 AM
–
12:00 PM

Sunday
9:00 AM
–
12:00 PM

Richmond Hill, GA
SouthCoast Health Pediatrics, Richmond Hill, St. Joseph's / Candler Medical Office Park, 10055 Ford Ave,Ste 4A
912.527.5352
See Hours

Hide Hours

Monday
8:00 AM
–
7:30 PM

Tuesday
8:00 AM
–
7:30 PM

Wednesday
8:00 AM
–
7:30 PM

Thursday
8:00 AM
–
7:30 PM

Friday
8:00 AM
–
7:30 PM

Saturday
9:00 AM
–
12:00 PM

Sunday
Closed

Rincon, GA
SouthCoast Health Pediatrics, Rincon, 814 Towne Park Dr East
912.826.4866
See Hours

Hide Hours

Monday
8:00 AM
–
7:30 PM

Tuesday
8:00 AM
–
5:00 PM

Wednesday
8:00 AM
–
5:00 PM

Thursday
8:00 AM
–
5:00 PM

Friday
8:00 AM
–
5:00 PM

Saturday
Closed

Sunday
Closed