Halloween Safety Tips
Monday, October 17, 2016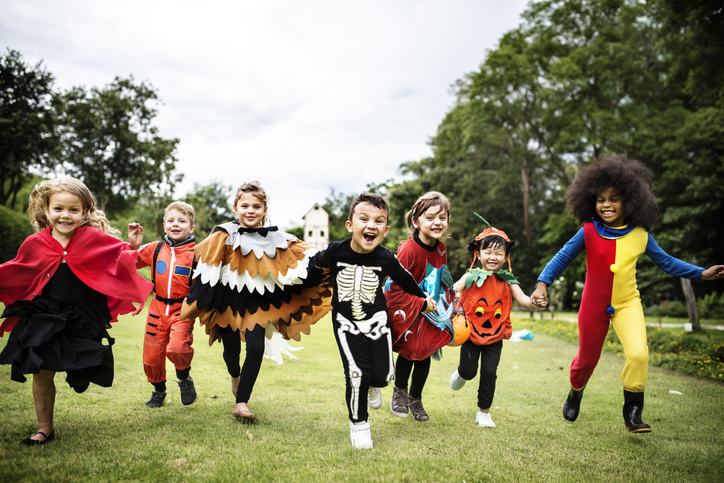 Fall has arrived! Along with crisp, cool weather and weekend trips to the pumpkin patch, many families are beginning to make plans for Halloween this time of year. While most of those plans are focused on fun, such as choosing costumes and deciding on what to do for "the big night," it is also important to plan for staying safe.
"As a parent and pediatrician, I understand it's important to find a balance between having a great time and the ensuring your kids stay safe while they are out trick-or-treating," said SouthCoast Health pediatrician Dr. Nelson Elam. "One of the best ways to find this balance is having a frank conversation with your kids about safety to discuss some of the things they need to be aware of."
To help with this conversation, we've gathered a few safety tips to consider this Halloween. Utilize these and make sure the evening is fun and danger-free!

• Choose Safe Routes – The trick-or-treat route should be carefully planned ahead of Halloween. Think about what areas are well-lit, which neighborhoods are likely to participate in the fun, and what areas are family-friendly. If your neighborhood isn't ideal, consider traveling to a relative's or close friend's neighborhood instead.
• Don't Let Young Kids Go Alone – While it can be tempting to skip the trick-or-treating escapades as an adult, letting children go alone is usually not a good idea, especially if they are younger. If you can't make it yourself, consider hiring a sitter for the evening or letting your kids tag along with friends.
• Choose a Safe Costume – Your child's costume should be designed with safety in mind as well. If a mask is involved, be sure visibility is not an issue. If he or she wears a cape or dress, make sure it isn't too long to create a tripping hazard.
• Wear Reflective Clothes and Carry Lights – If you are out after dark, make sure you carry a flashlight. Also, adding a few reflective strips to outfits makes you easier to spot on a dark road.
• Remember Any Allergies – Although Halloween is a time for fun, it is vital that you keep food allergies in mind. If your child has food allergies but is too young to decipher which foods are safe and which are not, be sure you instruct them to wait until you've checked their candy collection before eating anything.
• Throw Out Open Candy – If any of the candy your child has collect looks open or tampered with, throw it out. You should also consider tossing anything that looks suspicious or old.

If you have any further questions on how to keep your children safe this Halloween, or you would like to talk to a medical expert about anything health and safety related, make an appointment with SouthCoast Health's pediatric department here!
---
Whether you are looking for a primary care doctor or a pediatrician, or another medical specialist, SouthCoast Health has you covered with its wide range of world-class healthcare services, available throughout the Coastal Empire and Lowcountry. Founded in 1996, SouthCoast Health has 120 physicians and medical professionals in 17 locations in Savannah, Richmond Hill, Pooler, Rincon, Baxley, Bluffton, and Hinesville. SouthCoast Health offers comprehensive medical services including: Family Medicine, Internal Medicine, Pediatrics, Allergy and Immunity, Cardiology, Endocrinology, Eye Care, Imaging, Infectious Diseases, Nephrology, Neurology, Physical Therapy, Podiatry, Sleep Medicine, Surgery, Clinical Trial Research Studies, Diabetic Self-Management Training Sessions, Dietetic Counseling, High Risk Breast Cancer Clinic, Laboratory Services, Massage Therapy, Optical Shop, Pharmacy, and Urgent Care.