Clearing the Confusion on Breastfeeding
Tuesday, August 29, 2017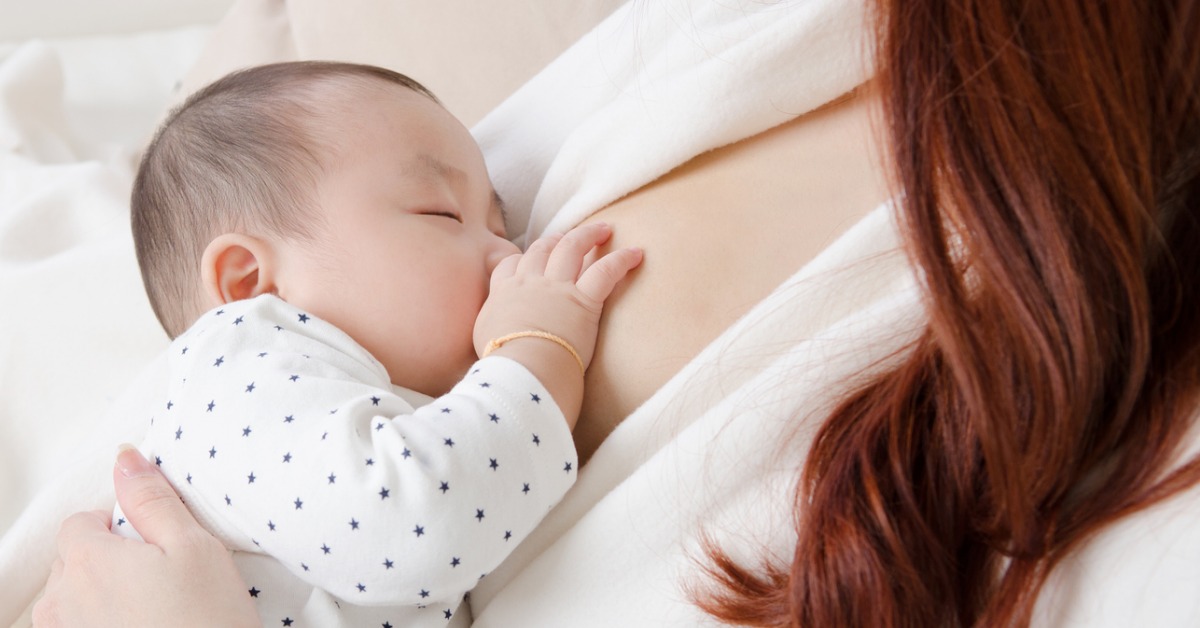 According to the American Academy Pediatrics Journal, while many mothers initiate breastfeeding, only 29% of babies are breastfed during their first 12 months. The truth is breastfeeding can be hard, especially for new mothers. Pair that with the fact that it can often be difficult to find trusted information and medical professionals to aid in the process, it's no wonder many moms turn to formula.
SouthCoast Health's Nurse Practitioner Lactation Specialist Haley Dickerson wants to change that.
"Breastfeeding is a natural thing, but it doesn't come natural to everyone," Dickerson explained. "I can even speak from personal experience. I didn't breastfeed my first child, because I had no experience in doing so. But when I became a nurse practitioner with SouthCoast Health and started working with our lactation consultants, I was able to successfully breastfeed my second child. The same can happen for any mom who has the right guidance."
To help guide mothers who are considering breastfeeding, Dickerson is answering a few of the questions commonly asked in her office.
Why is breastfeeding so important?

There are many benefits both to the infant and to the mother. For the infant, there is a decreased incidents or severity of upper respiratory infections, ear infections, diarrhea, gastro intestinal infections, SIDS (sudden infant death syndrome), diabetes, some cancers, obesity, asthma, and reflux, just to name a few. For mothers, there's a decreased incidence of diabetes, osteoporosis, post-partum depression, and also breast and ovarian cancer.

What's the process for new moms to get started breastfeeding?

The great thing about our office at SouthCoast Health is that we have nurse practitioners and physician's assistants that have become certified lactation counselors. They are trained to help guide moms in the process and can answer any questions.

In general, thinking about the issues that might arise before the baby comes can help you handle breastfeeding problems as they appear. Doing research is a fantastic step forward, and the SouthCoast Health team is a great resource to turn to.

What are some of the biggest challenges new mothers face?

One of the biggest challenges is nipple pain. If you have an infant who doesn't have a wide-open mouth when they latch, it's likely they will be shallow on the breast. Babies need to take in a lot of breast tissue when feeding, not just the nipple, otherwise it will hurt. With that problem, the best way to resolve it is by teaching the mom the proper way to hold their child when feeding. Luckily, our offices feature extremely comfortable recliners for moms learning how to hold their baby while breastfeeding.

Babies born with "tongue ties"— extra connective tissue between the bottom of the tongue and the lower mouth — can also experience additional issues when trying to breastfeed. Classic symptoms of this condition include difficulty breastfeed (particularly pain experienced by the mother during the process), difficulty gaining weight, and more frequent vomiting. Thankfully, a quick examination and "clipping" procedure can help treat serious cases of this condition.

Finally, many mothers worry their baby isn't eating enough when solely breastfeeding. It's easy to tell the amount of nutrients your child is getting when using formula, but it's much more difficult when breastfeeding. With this in mind, the Lactation Specialists at SouthCoast Health are available to teach mothers how to identify if their baby is not getting the proper nutrients and what to do if that happens.
If you have any other questions about breastfeeding or if you'd like to meet with one of SouthCoast Health's talented and qualified lactation specialties, call our Richmond Hill pediatric office today at 912-527-5352.
---
Whether you are looking for a primary care doctor or a pediatrician, or another medical specialist, SouthCoast Health has you covered with its wide range of world-class healthcare services, available throughout the Coastal Empire and Lowcountry. SouthCoast Health has 120 physicians and medical professionals in 18 locations in Savannah, Richmond Hill, Pooler, Rincon, Baxley, Hilton Head, Hinesville, and Statesboro. SouthCoast Health offers comprehensive medical services including: Family Medicine, Internal Medicine, Pediatrics, Allergy and Asthma, Cardiology, Endocrinology, Eye Care, Imaging, Infectious Diseases, Nephrology, Neurology, Physical Therapy, Podiatry, Sleep Medicine, Surgery, Clinical Trial Research Studies, Diabetic Self-Management Training Sessions, Dietetic Counseling, Laboratory Services, Massage Therapy, Optical Shop, Pharmacy, and Urgent Care.