Judy Williams Describes Her 30 Years as a Patient with SouthCoast Health
Thursday, September 14, 2017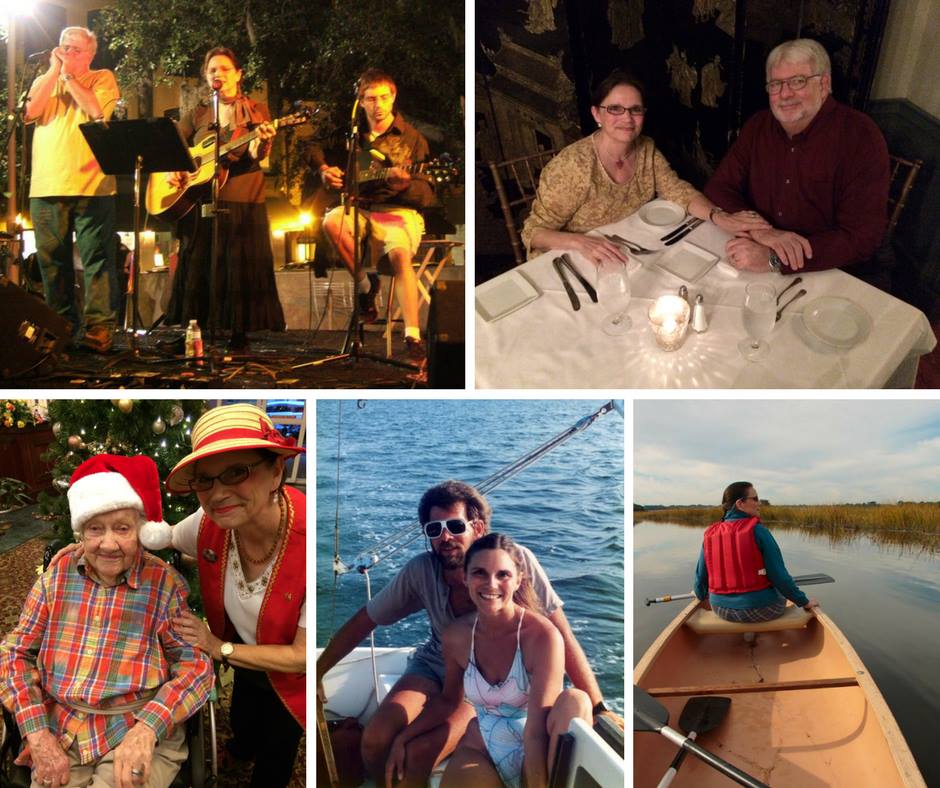 In honor of Healthy Aging Month, SouthCoast Health wants to celebrate the incredible patients who have been with us through the different seasons of their lives. Not many health facilities are able to truly stay with and support their patients as they face the different health challenges that come with age. Thanks to our broad range of specialties, SouthCoast Health is able to do just that.
One great example of this is Savannah resident Judy Williams. Judy has come to SouthCoast Health along with her family for more than 30 years. Here's what Judy had to say about the three decades she spent visiting our offices:
"My entire family has been under the wonderful care of Dr. Bob Remler since the mid-1980's, when we moved here from Baltimore. He has been our primary care internist through several operations and many illnesses over the years (two childbirths, several sinus surgeries, several hand surgeries, one heart attack/stent, among others). Once our son grew past the age that he needed a pediatrician, Dr. Remler worked with him, from a laceration on his hand to a college physical. Our experiences with all the other physicians to whom Dr. Remler has referred us have created very positive experiences with caring specialists.
SouthCoast's imaging services, which I have visited many times over the years, are staffed with wonderful, caring people as well. Every receptionist, nurse, and radiologist I have dealt with has been extremely cordial and very professional. They have calmed my fears and told me exactly what they were going to do, where to go next, and answered any questions I had. I especially like the receptionist at Savannah's imaging center: a lovely lady who always greets me with joy in her heart.
Throughout my time with the SouthCoast cardiology department, as well as physical therapy and eye care, I have always been treated well, and I know that every caregiver I'm assigned has my best interest at heart. I have gotten to know Dr. Remler's nurses so well that they recognize my voice, but still refer to me as "Mrs. Williams" (a very professional attitude). I just love them all for caring for me so well over the years.
Thank you, SouthCoast!"
Whether you need to meet with a pediatrician, internist, ophthalmologist, or any other specialists, rest-assured that SouthCoast Health can fulfill all of your health needs throughout any stage of your life. Click here to schedule an appointment today!
---
Whether you are looking for a primary care doctor or a pediatrician, or another medical specialist, SouthCoast Health has you covered with its wide range of world-class healthcare services, available throughout the Coastal Empire and Lowcountry. Founded in 1996, SouthCoast Health has 120 physicians and medical professionals in 17 locations in Savannah, Richmond Hill, Pooler, Rincon, Baxley, Hilton Head, Hinesville, and Statesboro. SouthCoast Health offers comprehensive medical services including: Family Medicine, Internal Medicine, Pediatrics, Allergy and Immunology, Cardiology, Endocrinology, Eye Care, Imaging, Infectious Diseases, Nephrology, Neurology, Physical Therapy, Podiatry, Sleep Medicine, Surgery, Clinical Trial Research Studies, Diabetic Self-Management Training Sessions, Dietetic Counseling, Laboratory Services, Massage Therapy, Optical Shop, Pharmacy, and Urgent Care.