Juliette Gordon Low saw a brighter tomorrow, and so do we: Reflecting on a local legacy and her historical fight against breast cancer
Tuesday, September 26, 2017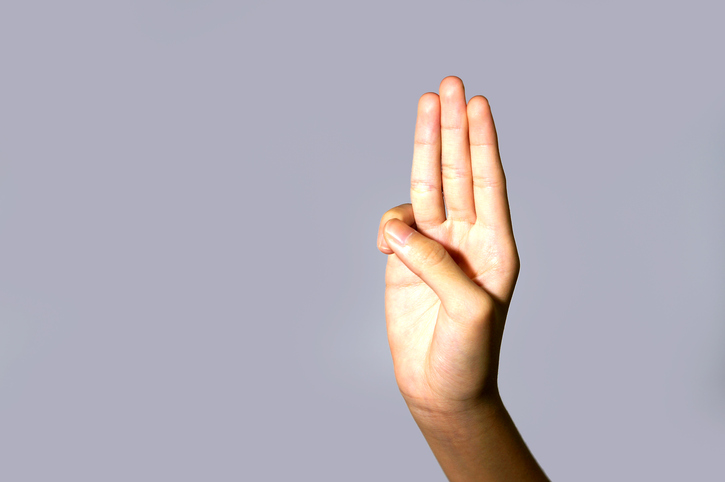 Savannah native Juliette Gordon Low left behind an invaluable legacy. An independent, fierce leader who worked hard to build a better world and future for women, many know her as the founder of Girl Scouts of the USA. Sadly, not as many know or appreciate her struggle with breast cancer. In honor of Breast Cancer Awareness Month and the deep legacy Juliette left in the Savannah community, we're reflecting on her impact and the many advancements that have been made in this medical fight over the last nine decades.
A Savannah Legacy
Juliette was born on October 31st in Savannah, Georgia. She grew inspired by the Boy Scouts and desired to develop her own version of this program for girls, where young ladies could learn the skills necessary to become self-sufficient. After initially founding the Girl Scouts in England— where she lived for a majority of her adult life — Juliette traveled back to the states and started the program in her hometown, Savannah.
Today, the Girl Scouts is recognized as the largest educational organization in the world for girls. Juliette's original vision of a place where young girls could be taught to "meet their world with courage, confidence, and character" no matter their race, background, finances, or ability, has since come true. Through the Girl Scouts, thousands of young women across the world have grown into their confidence, learned vital skills, and had life-changing experiences.
But as Juliette worked hard to create this reality, she had a secret.
Juliette's Struggle with Breast Cancer
In 1923, she was diagnosed with breast cancer. During this time, breast cancer was a very taboo topic, so Juliette decided to keep her diagnosis a secret. She was fiercely determined to not let the disease hinder her work. Even when she learned she only had a few months to live, Juliette was dedicated to her role with the Girl Scouts, often sneaking away while recovering from her operations to speak at organization events.
Sadly, Juliette eventually passed away from the breast cancer she bravely fought in January 1927, at the age of 66.
New Advancements, New Hope
Almost an entire century has passed since Juliette was initially diagnosed with breast cancer. The differences in medical treatments available are astounding. During her time, Juliette participated in the most advanced forms of treatment and removal of cancer. Unfortunately for her, these options involved injecting colloidal lead into the blood. Not only was this ineffective, but it meant Juliette had to also fight off lead poisoning during her 66th birthday, the same year she would ultimately pass.
Fast forward to present day. An incredible number of technical advances have led to not only a decrease in breast cancer incidence but also a decline in deaths from breast cancer. At SouthCoast Health, we pride ourselves in offering the truly most advanced detection and treatment options for breast cancer in the Savannah area. We were the first in the region to offer 3D mammograms and participate in innovative clinical research initiatives. Our high-risk breast cancer clinic, the only one of its kind in Savannah, gives women facing higher genetic risk factors more detailed medical attention that can be lifesaving.
Despite these advancements in prevention and early detection, many women still develop breast cancer. Fortunately, we are armed with the latest treatment options to give these women the best chance possible at beating it. From 3D-guided stereotactic biopsy—a minimally invasive procedure that uses x-ray imaging techniques to gather tissue samples from a breast abnormality— to Hidden Scar Breast Cancer Surgery— a way to surgically remove breast cancer and also save a majority of the breast—the SouthCoast Health has the most qualified medical team to help Savannah women fight and beat breast cancer.
Above all, our clinics and our staff are highly equipped with years of education and knowledge to help give women a fighting chance against breast cancer, something that Juliette did not have in 1923. This October, join us in honoring women like Juliette who lost their lives in the fight against breast cancer and help us in spreading awareness of the local recourses available to ensure more women win this fight.
Learn more about our prevention, detection, and treatment offerings here:
SouthCoastHealth.com/AdvancedBreastCare.
---
Whether you are looking for a primary care doctor or a pediatrician, or another medical specialist, SouthCoast Health has you covered with its wide range of world-class healthcare services, available throughout the Coastal Empire and Lowcountry. SouthCoast Health has 120 physicians and medical professionals in 18 locations in Savannah, Richmond Hill, Pooler, Rincon, Baxley, Hilton Head, Hinesville, and Statesboro. SouthCoast Health offers comprehensive medical services including: Family Medicine, Internal Medicine, Pediatrics, Allergy and Immunology, Cardiology, Endocrinology, Eye Care, Imaging, Infectious Diseases, Nephrology, Neurology, Physical Therapy, Podiatry, Sleep Medicine, Surgery, Clinical Trial Research Studies, Diabetic Self-Management Training Sessions, Dietetic Counseling, Laboratory Services, Massage Therapy, Optical Shop, Pharmacy, and Urgent Care.