The Childhood Obesity Epidemic: SouthCoast Health Pediatrician and Dietitian Answer Common Questions
Friday, July 23, 2021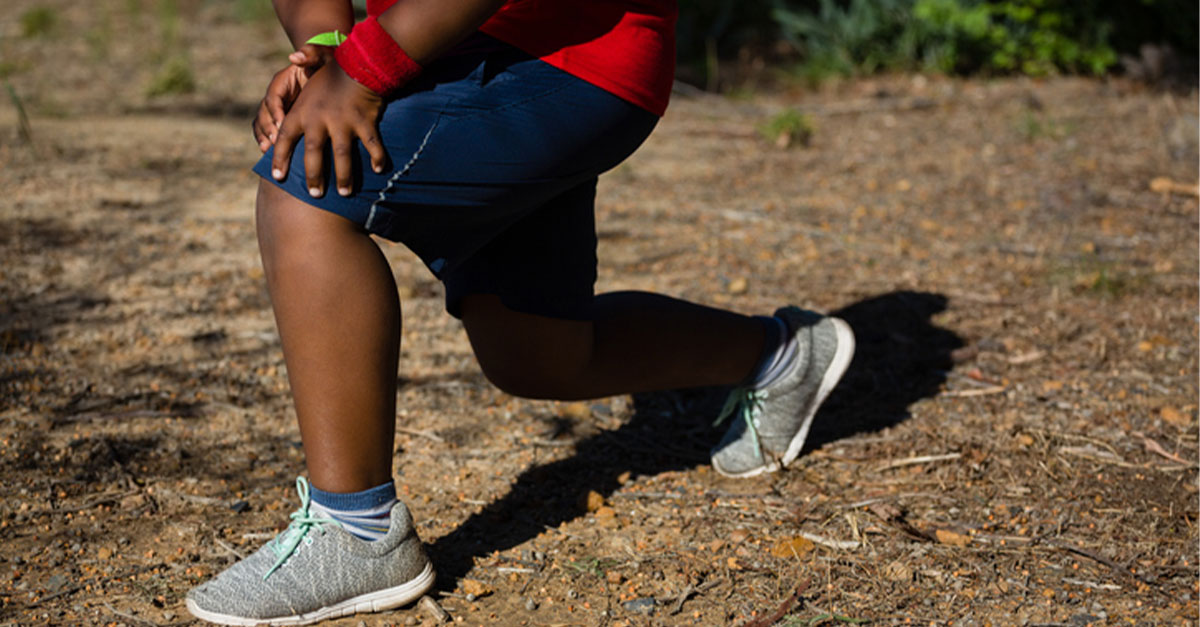 Nearly one in three children ages two through 12 in the United States are overweight or obese, putting them at risk for serious health problems. In honor of Childhood Obesity Month, SouthCoast Health Pediatrician Dr. Amanda Hendricks and Dietitian Rebekah Laurance are answering some of the most common and pressing questions about this topic.
One in Three Children in the US Are Overweight or Obese. Why Do You Think This Is?
Rebekah Laurance, RD: Diet is a big factor, such as: larger portions, type of food eaten in the home, drinking sugar-sweetened beverages (like soda and sweet tea), eating at restaurants or fast food more than once a week, and using food as a reward or punishment. Lower rates of activity and more screen time are also culprits. Children may also use food as an emotional comfort. They comfort themselves with food instead of dealing with the underlying issue, which may be too difficult for them to handle. Poor sleep can cause weight gain in children, too.
How Does Obesity Negatively Affect Children?
Dr. Amanda Hendricks: An overweight or obese child has a higher risk of many serious medical problems, including high blood pressure, high cholesterol, type 2 diabetes, sleep apnea, and joint problems, as well as self-esteem issues related to overweight.
What Are the Most Important Things Kids Need to Be Eating? What Are the Worst Things They Could Be Eating?
Rebekah Laurance, RD: Most children and adults are lacking in fruit and vegetables. Fruits and non-starchy vegetables are low in: calories, fat, salt, and added sugar. Also, they are high in fiber which helps keep us fuller for longer and high in vitamins and minerals that our bodies need. Eat a variety of fruits and non-starchy vegetable in different colors to maximize the vitamins and minerals. The least healthy items are usually quick items like frozen meals, canned meals, pre-packaged snacks and drinks. Sodas, juice, sweet tea are big culprits in weight gain and cavities. These types of food provide extra calories, fat, sugar, and sodium.
What Are Some Tips for Packing Healthy Lunches for School and Having Your Children Lead Active Lifestyles While at School?
Rebekah Laurance, RD: Incorporate foods from different food groups when packing your child's lunch. Include one food from the following: protein (examples: peanut butter, turkey, chicken, tuna, nuts, ham, tofu), whole grain (examples: whole grain bread, rice, pitas, crackers), fruit (apple, orange, banana, pineapple, watermelon, berries, etc.), non-starchy vegetable (carrots, cucumbers, radishes, celery, bell peppers, etc.), and dairy (low fat/fat free yogurt, cheese, or milk). Including foods from different food groups and different colors of fruits and vegetables will help your child get a variety of vitamins and minerals. Activities: Encourage your child to be active during recess or gym by participating in organized sports or starting their own game with friends and classmates. Physical activity can be as simple as walking around the playground and talking to friends.
What Are Your Top Tips for Parents to Prevent Obesity?
Dr. Amanda Hendricks: Parents control what is available for kids to eat at home. Make healthy snacks readily accessible, such as a fruit bowl on the kitchen counter. Eat breakfast, watch portion sizes, avoid juice or sweetened beverages and drink more water, be physically active for 60 minutes per day, limit screen time, and be a good example by making healthy choices as well.
What Are Some Creative Ways Parents Can Get Their Children to Live Healthier Lifestyles?
Rebekah Laurance, RD: Reduce screen time to 2 hours a day. Get the whole family involved in physical activity and set good examples for your children. Have a dance party with fun music when they get home from school, make a playlist together. Preparing more meals at home saves money and helps children get involved in making meals. Let the children stir/mix the food, add the cut up vegetables for the salad, pick which fruit to serve with a meal, measure out food, etc. Give children the opportunity to pick out their favorite fruit and vegetable when shopping and have them available at home. This gives children a since of independence that they are selecting foods that they like and have a say in the foods purchased in the home. Children will be more likely to eat foods that they like and selected themselves. Also advocacy: pushing for more access to healthy foods, reducing advisements to fast food or sodas/sweets, creating green spaces and safe events for children and families to utilize are all issues that can be brought to your local governments' attention to work towards a healthier environment for all.
How Can Southcoast Health Help Parents and Their Children Avoid or Overcome Childhood Obesity?
Dr. Amanda Hendricks: Regular well check ups for children are vital to promote wellness. Your child's doctor will assess weight and body mass at every well check up and provide tips for maintaining a healthy weight. SouthCoast Health can help by continuing to promote total wellness. We sponsor fun, family friendly events like the United Way Turkey Trot every year which are great opportunities for the whole family.
If you have any more questions or would like advice from a SouthCoast Health dietitian or pediatrician to make sure your child is living the healthiest lifestyle possible, schedule an appointment today.
---
Whether you are looking for a primary care doctor or a pediatrician, or another medical specialist, SouthCoast Health has you covered with its wide range of world-class healthcare services, available throughout the Coastal Empire and Lowcountry. Founded in 1996, SouthCoast Health has 120 physicians and medical professionals in 17 locations in Savannah, Richmond Hill, Pooler, Rincon, Baxley, Hilton Head, Hinesville, and Statesboro. SouthCoast Health offers comprehensive medical services including: Family Medicine, Internal Medicine, Pediatrics, Allergy and Asthma, Cardiology, Endocrinology, Eye Care, Imaging, Infectious Diseases, Nephrology, Neurology, Physical Therapy, Podiatry, Sleep Medicine, Surgery, Clinical Trial Research Studies, Diabetic Self-Management Training Sessions, Dietetic Counseling, Laboratory Services, Massage Therapy, Optical Shop, Pharmacy, and Urgent Care.