It Can Happen to Anyone: Fourteen Celebrities Who Have Fought Breast Cancer
Friday, October 13, 2017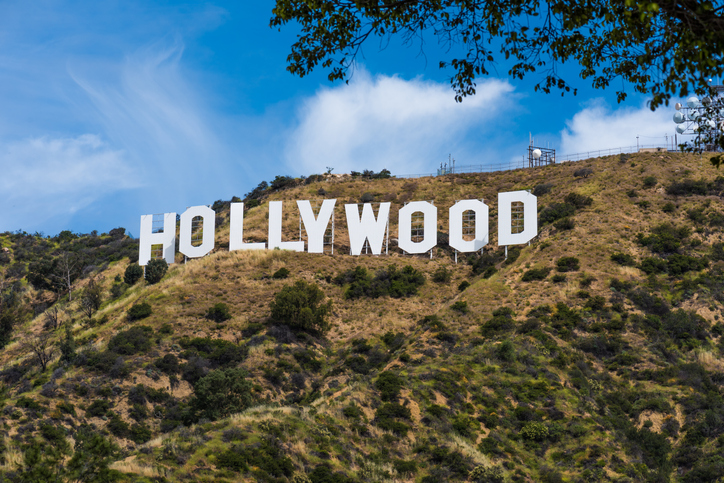 Breast cancer isn't biased. It affects anyone and everyone, even celebrities. People such as Angelina Jolie, Sheryl Crow, Robin Roberts, Christine Applegate faced the same struggle 1 and 8 women will experience at some point in their lifetime: breast cancer.
In honor of Breast Cancer Awareness Month, we're diving into the details of 14 celebrities who successfully fought against breast cancer and now work to empower women facing the same struggle.
This star-studded actress featured in famous films such as Tomb Raider and Maleficent has always been very public about her battle with breast cancer. Though she never had it, she did have a mutation in her gene called BRCA1. This gene increases the likelihood of both breast and ovarian cancers, so much so that Jolie had an 87 percent chance of getting breast cancer in her lifetime. In light of this alarming statistic, the actress chose to have a double mastectomy to remove her breasts along with any chance of being harmed by this deadly disease.
Through all of this, Angelina has never shied away from the public eye. She used her voice and her position as a way to support and encourage other women facing the same journey as her.
"I am writing about it now because I hope that other women can benefit from my experience," Jolie wrote. "Cancer is still a word that strikes fear into people's hearts, producing a deep sense of powerlessness. But today it is possible to find out through a blood test whether you are highly susceptible to breast and ovarian cancer, and then take action.

2. Giuliana Rancic
This successful television personality certainly keeps busy hosting red carpet events for award shows like the Golden Globes and the Academy Awards while also creating, starring in, and producing a handful of other television shows. However, in 2011, she faced a diagnosis of early stage breast cancer.
While she and her husband were struggling to have children and undergoing treatment for this, her fertility doctor ordered a mammogram. Through that mammogram, they discovered a tumor in her breast. Rancic first attempted a lumpectomy followed by radiation as a means for a cure, but it failed to kill all of the cancer cells. In the end, she decided on a bilateral mastectomy to clear herself of this disease.
"Everything will be OK in the end. If it's not OK, it's not the end." Rancic commented. "Ever since I was diagnosed with breast cancer, this quote has been my mantra. For those who are fighting now, I will pray for you and hope that the same words that helped pull me through the darkest hours will give you some comfort, too."

3. Hoda Kotb
Many people are intimately familiar with the breast cancer journey of television personality and Today Show co-host Hoda Kotb. She chose to keep her fight against this deadly cancer open to the public by allowing cameras to follow her throughout her treatment. Though her family did not have any history with breast cancer, she discovered she had it through a routine exam at her doctor's office. She made the decision to go through a mastectomy and reconstructive surgery, which was a difficult and emotional process for her.
However, throughout the process, Kotb developed a mantra to help her push through: "Go forward." She hopes this phrase will help other women battling against breast cancer.

4. Wanda Sykes
This actress, comedian, and writer whose works and stand-up comedy has kept people in stiches for years didn't find out she had breast cancer until she underwent a breast reduction. As standard procedure, the tissue samples from the breast reduction were sent in for testing. They tested positive for DCIS, a noninvasive type of cancer. Wanda opted for the safest route and removed both of her breasts, keeping in mind her family's history of breast cancer and her two children whom she wanted to see grow up.
"I feel whole; I really do," Wanda expressed. "Because every day, I get to say, 'There's no cancer.' I'm healthy, and that's beautiful."

5. Sheryl Crow
In 2006, the singer Sheryl Crow was diagnosed during a routine mammogram with ductal carcinoma in situ, an early form of breast cancer. Following her diagnosis, she received a minimally invasive lumpectomy to remove the cancer in addition to seven rounds of radiation treatments.
She is now in full remission and has become an advocate for breast cancer and the importance of yearly exams.
"I encourage all women everywhere to advocate for themselves and for their future," Crow stated. "See your doctor and be proactive about your health."

6. Robin Roberts
Robin Roberts is well-known for her talent onscreen as co-anchor of ABC's Good Morning America, but she is also well known for her fight against breast cancer. She discovered the breast cancer herself after performing a breast self-exam while working on a tribute to a co-worker who died of colon cancer. After being diagnosed with breast cancer, she struggled with a difficult healing process that involved surgery, eight rounds of chemotherapy, and six and a half weeks of radiation therapy.
Robin's advice for those who maybe going through something similar? "If stories of survival are not comforting, they will be in time. It's okay to be selfish. Give yourself a break. Those of us who have been through it knows that it is about you, and it's okay.

7. Sandra Day O'Connor
Back in 1994, the public eye watched Justice Sandra Day O'Connor intensely when she announced she was diagnosed with breast cancer. This announcement was a big shock for other Justices, who always chose to keep their private lives shielded.
However, O'Connor knew sharing her journey with breast cancer could help other women facing the same battle. She announced to the public through an emotional speech that she received a mastectomy for her breast cancer, followed by chemotherapy. She became a survivor not long after.
During the process, she told herself, "You'd better shape up and make a go of this because you're causing a lot of distress for other people.

8. Judy Blume
This famous author who wrote books such as "Are You There God? It's Me, Margaret " and "Superfudge" suddenly found herself face-to-face with a breast cancer diagnosis.
Before embarking on a six-week trip to Italy to work on her writing, Blume received a routine ultrasound. Her doctors discovered that Blume had invasive ductal carcinoma, a form of breast cancer that begins growing in the duct and fatty tissue of the breast. Six weeks later, Blume received a mastectomy followed by breast reconstruction.
"Medical diagnoses can leave you feeling alone and scared," she wrote. "When it comes to breast cancer you're not alone, and scary though it is, there's a network of amazing women to help you through it."

9. Christina Applegate
Christina Applegate has long entertained fans on her many popular sitcoms such as Married With Children or Up All Night. However, in 2008, she received the news that she was positive for breast cancer after undergoing an MRI. This MRI was done as an extra precaution thanks to her family's history with breast cancer, but it could have very well saved her life.
After receiving a lumpectomy and going through some radiation, she discovered she also tested position for the BRCA or "breast cancer" gene. Because of this, Applegate decided to go ahead and have a mastectomy.
"I have taken a very progressive stance in the rest of my life," she said. "For that, I'm really grateful."
10. Jaclyn Smith
A former Charlie's Angels, actress Jaclyn Smith had a biopsy of some breast tissue in 2002. Unfortunately, it came back as positive. The good news is that they found it early thanks to her yearly mammogram and it hadn't spread yet to her lymph nodes. Once she heard this news, she decided to go through a lumpectomy and eight weeks of radiation.
"My mammogram the year before was totally clean. I didn't feel anything, no bump or lump," she explained. "It's so important that we take care of ourselves and get those annual checkups."​
11. Sandra Lee
Food Network host Sandra Lee had just left the set of her show, Semi-Homemade Cooking, when she received the news that she had breast cancer. For nine months Sandra went through treatments, including a double mastectomy surgery, and she brought a camera along with her for every step of the way. The end result was a document called RX: Early Detection, A Cancer Journey With Sandra Lee and was released on HBO.
Since her treatments in 2015, Sandra has since then remained cancer-free. She says that early detection made all of the difference with her journey and continues to encourage women to receive regular check-ups.​
Most famous for her role in Grease, Olivia Newton-John is an Australian singer, songwriter, actress, entrepreneur, dancer, and activist. She has also battled cancer three times. Her first breast-cancer diagnosis came in 1992. After successfully beating it, Olivia became a well-known advocate for women's health, especially since she lost her own mother and sister to breast cancer. In 2013, while being treated for a car accident, cancer was discovered in her shoulder.
However, her breast cancer came back in 2017 after doctors discovered a tumor at the base of her spine, where cancer had spread to. She is continuing to battle that tumor but states that all is going well. It is her dream to see cancer eradicated during her lifetime.
Just days after winning multiple Emmys for her hit-show Veep, actress, comedian, producer, and singer Julia Louis-Dreyfus announced she was diagnosed with breast cancer. Julia went through six rounds of chemo to battle cancer, and she often discussed her debilitating side-effects, such as nausea and sores inside her mouth.
Currently, Julia is doing well and continues to work.
14. Maggie Smith
This English actress is most famous for her roles in Downtown Abbey and Harry Potter. Maggie was first diagnosed with breast cancer in 2008 at the age of 73. She was extremely open about her treatment process and often discussed how difficult her treatments were.
Now, however, she has made a full recovery and continues to act.
However, her breast cancer came back in 2017 after doctors discovered a tumor at the base of her spine, where the cancer had spread to. She is continuing to battle that tumor but states that all is going well. It is her dream to see cancer eradicated during her lifetime.
For many of these celebrities, the moral of the story reigns true: staying on top of your health and your yearly exams is vital in early dedication for breast cancer. If you would like to schedule an appointment with SouthCoast Health primary physician, click here. Click here to learn more about SouthCoast Health's innovate breast cancer treatment options.
---
Whether you are looking for a primary care doctor or a pediatrician, or another medical specialist, SouthCoast Health has you covered with its wide range of world-class healthcare services, available throughout the Coastal Empire and Lowcountry. Founded in 1996, SouthCoast Health has 120 physicians and medical professionals in 17 locations in Savannah, Richmond Hill, Pooler, Rincon, Baxley, Hilton Head, Hinesville, and Statesboro. SouthCoast Health offers comprehensive medical services including: Family Medicine, Internal Medicine, Pediatrics, Allergy and Asthma, Cardiology, Endocrinology, Eye Care, Imaging, Infectious Diseases, Nephrology, Neurology, Physical Therapy, Podiatry, Sleep Medicine, Surgery, Clinical Trial Research Studies, Diabetic Self-Management Training Sessions, Dietetic Counseling, Laboratory Services, Massage Therapy, Optical Shop, Pharmacy, and Urgent Care.