Overcoming Common Obstacles to Staying Healthy During the Holidays: [PART 2] Keep Up Your Exercise Regiments
Monday, December 18, 2017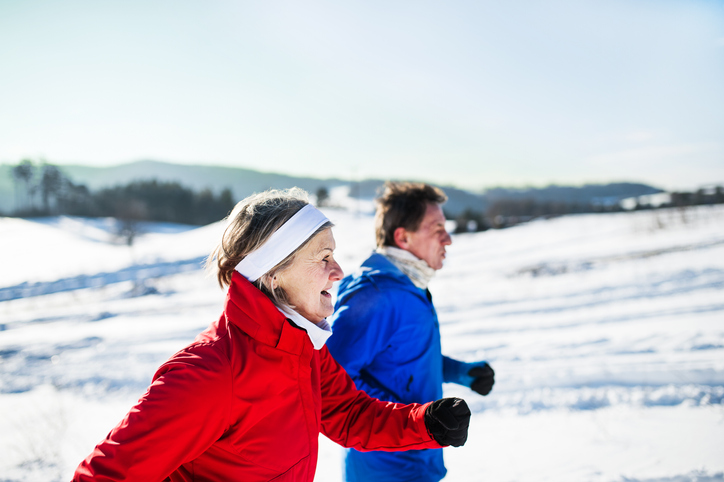 The holidays are a hectic time. Crossing off all of those festive to-dos are stressful enough, but adding on healthy habits seems impossible. You've already worked on watching what you eat with part one of this blog series, but now it's time to focus on exercise.
"This time of year is infamous for skipping altogether daily exercise and calorie counting," SouthCoast Health Primary Care Physician Dr. Robert Remler said. "It's just as tempting to put weight loss and muscle building goals to the side until New Year's rolls around, but waiting just makes everything a much harder and longer process."
It's easy to push aside your wellness goals during the holiday season. But, if you want to get a jump start on your healthy New Year's Resolutions, we've put together some ways for you to sneak in exercise this busy time of year.
Plan, Plan, Plan
If you know you'll be traveling, or, at least going to an area that doesn't have your usual gym or local park, plan ahead. That way, you'll be more motivated to follow through and exercise instead of just waiting until the new year.
Search for nearby places to run, see if the hotel you'll be staying at has a gym, ask family members if they have equipment or would like to work out with you, research nearby gyms and their visitor rates, and preplan exercise regimens that will work with your environment. Blocking out times in your busy schedule to exercise is a great first step.
Sneak in Exercise
Any time you spend with your heart rate raised is a step forward in the right direction. Here are some sneaky ways to do just that:
Don't try and cram it all in at once. If you are able, break up 30 minutes of exercising into 10-minute increments. Take a break after wrapping presents and go for a 10-minute walk. After drinking your morning coffee, go outside and run with a family member or dog for just 10 minutes. It becomes much more manageable and doable this way. It can seem daunting to find time for a solid 30-minute block of exercise, but this way your regiment doesn't have to suffer from the uptick of to-dos. You won't even need a New Year's Resolution now.
Walk as much as possible. Consciously choosing to walk as much as possible makes a huge difference, and those small moments of moving really add up. Park in the back-parking spaces at the mall or store. Always use the stairs when given the choice. Offer to do things like bring in food or presents from cars parked outside. Walk the dog for another family member. Offer to help with house chores. Boom, you've just got all of your cardio in for the day.
Kids around? Feel inspired by their boundless energy and get a game of tag or football going! You'll be out of breath in no time.
Use Those Extra Calories as Motivation
Did you indulge big in desserts during a particular holiday party? Good, enjoy it! But also use it as motivation to get yourself up and running the morning after. You don't want that slice of pie to come back and haunt you, so use your love for desserts and carb-loaded holiday foods as a way to motivate yourself to exercise.
Engage the Whole Family in a Physical Activity
If you'll be spending lots of time with family members during the holidays, see if you can schedule a family outing where exercise is the main goal. Go for a winter hike, or get everyone up and out to park and play a fun sport. It's a great way to involve the whole family and cardio.
Get in the Spirit and Do Holiday Specific Workouts
Lacking the inspiration to put on your workout clothes? Find holiday specific workout plans. Not only will you feel jollier, but you'll also feel more inspired to do things like jogging or ab crunches when it's related to the holidays.
If you keep up with your exercise and healthy habits now, you'll get a head start on everyone else and their New Year's Resolutions. If you have any questions or would like to speak to one of the many professionals with SouthCoast Health about keeping up your healthy habits during the holidays, click here to schedule an appointment.
---
Whether you are looking for a primary care doctor or a pediatrician, or another medical specialist, SouthCoast Health has you covered with its wide range of world-class healthcare services, available throughout the Coastal Empire and Lowcountry. Founded in 1996, SouthCoast Health has 120 physicians and medical professionals in 17 locations in Savannah, Richmond Hill, Pooler, Rincon, Baxley, Hilton Head, Hinesville, and Statesboro. SouthCoast Health offers comprehensive medical services including: Family Medicine, Internal Medicine, Pediatrics, Allergy and Asthma, Cardiology, Endocrinology, Eye Care, Imaging, Infectious Diseases, Nephrology, Neurology, Physical Therapy, Podiatry, Sleep Medicine, Surgery, Clinical Trial Research Studies, Diabetic Self-Management Training Sessions, Dietetic Counseling, Laboratory Services, Massage Therapy, Optical Shop, Pharmacy, and Urgent Care.