Dr. David Mozer Featured On WSAV Piece Discussing the Flu
Thursday, February 1, 2018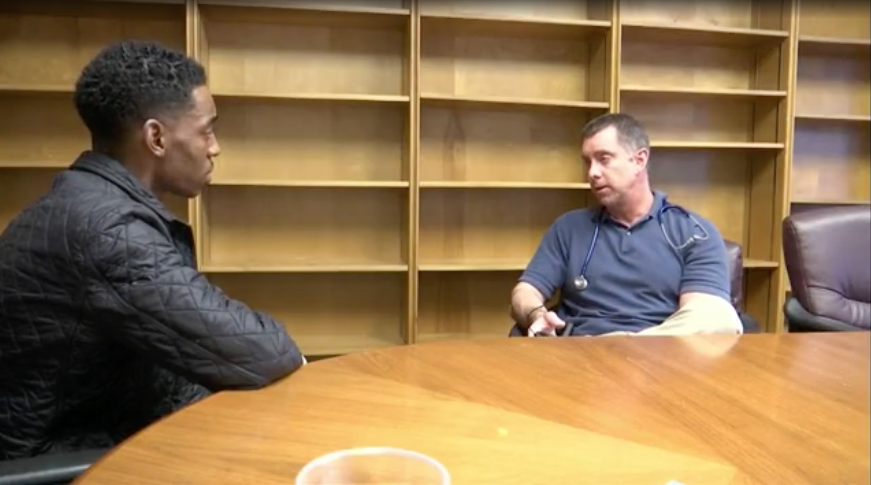 On Tuesday, January 30th, SouthCoast Health Pediatrician Dr. David Mozer appeared on WSAV discussing the wide-spread flu epidemic.
"It's the worst flu season we have seen in years now. And the strain that is out now is one that is hitting kids harder, its hitting healthy people harder, the mortality rate is up this year for younger healthier people," Dr. Mozer stated in the piece.
In the article, WSAV and Dr. Mozer discussed the large number of people hospitalized and killed by the flu this year. They also spoke about the growing concern many schools face in preventing the spread of germs and this virus, especially since dozens of schools nationwide have closed in order to do just that.
"School is important, it's their job. But once you have a high percentage getting the flu again that is the reservoir for flu. That's where it gets spread and then gets passed on to the baby at home or a grandparent who ends up dying from it or having severe complications," Dr. Mozer said.
Dr. Mozer also implores readers to go get the flu vaccine if they haven't yet. According to him, the vaccination is the far superior option when it comes to prevention and protection.
Read the full piece to learn more about why Dr. Mozer calls this the worst flu season since 2009.
---
Whether you are looking for a primary care doctor or a pediatrician, or another medical specialist, SouthCoast Health has you covered with its wide range of world-class healthcare services, available throughout the Coastal Empire and Lowcountry. SouthCoast Health has 120 physicians and medical professionals in 18 locations in Savannah, Richmond Hill, Pooler, Rincon, Baxley, Bluffton, Hilton Head, Hinesville, and Statesboro. SouthCoast Health offers comprehensive medical services including: Family Medicine, Internal Medicine, Pediatrics, Allergy and Immunology, Cardiology, Endocrinology, Eye Care, Imaging, Infectious Diseases, Nephrology, Neurology, Physical Therapy, Podiatry, Sleep Medicine, Surgery, Clinical Trial Research Studies, Diabetic Self-Management Training Sessions, Dietetic Counseling, High Risk Breast Cancer Clinic, Laboratory Services, Massage Therapy, Optical Shop, Pharmacy, and Urgent Care.