The Science Behind Allergies
Friday, March 16, 2018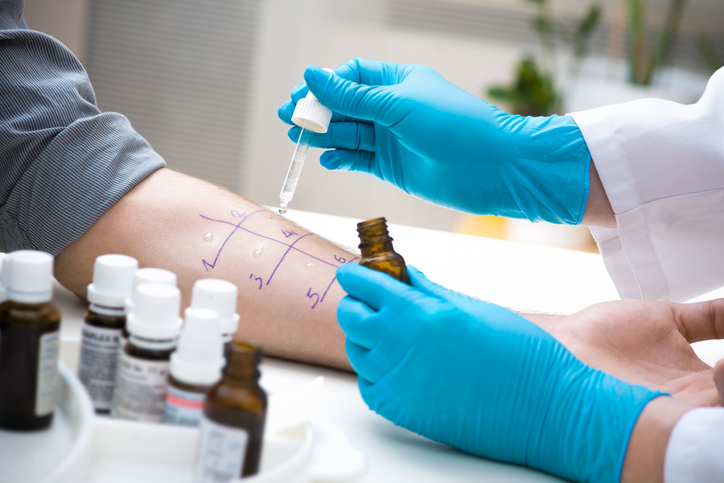 Perhaps you've wondered why a cat or spring pollen, for example, makes you sneeze and congested while others around you seem to have no trouble. Or maybe you can enjoy a peanut butter and jelly sandwich, but your friend would break out in hives and have life threatening throat swelling if he or she tried a small piece of the same sandwich. How can something that seems so harmless and even pleasant to some people cause such discomfort for others?
An Allergy is an Immune System Disorder
The answer lies in the complex workings of our immune systems. Under normal conditions, our immune system functions to protect us from harm from external threats like bacteria, viruses, and fungi; and from internal threats like cancer. One crucial part of doing this correctly is being able to distinguish threats from things that should be harmless and beneficial like foods and our own tissues.
An allergy occurs when specific components of our immune system begin to act in an overly exuberant or aggressive way towards something that should be considered harmless and ignored. When these usually harmless things like an oak pollen are encountered and allergic person's immune system overacts, it can cause symptoms like hives, swelling, sneezing, itching, and in the most severe reactions death.
Allergy / Immunology is the Medical Specialty that treats allergic disorders, asthma, and primary immune system deficiencies
An Allergist or Immunologist have specialty training in diagnosing, treating, and caring for patients who have allergies, asthma, and immunologic disorders. This is obtained during two to three years of accredited study called a Fellowship in Allergy and Immunology. Physicians who have completed medical school and a residency in Internal Medicine or Pediatrics are eligible to enter Allergy and Immunology fellowships, and those who complete these fellowships are eligible to become certified by the American Board of Allergy and Immunology (ABAI).
SouthCoast Health Allergy / Immunology
At SouthCoast Health, our Allergy / Immunology Department offers the most current, accurate, and complete services available in the diagnosis, treatment, and management of allergies (environmental, food, medication, insect sting), asthma, allergic skin disorders, and immunologic disorders including primary immunodeficiencies.
If you think you may have one of these conditions dealing with allergies and would like help in diagnosis and treatment call (912) 527-5335 schedule an appointment with Dr. Wasil Khan at SouthCoast Health Allergy / Immunology.
---
Whether you are looking for a primary care doctor or a pediatrician, or another medical specialist, SouthCoast Health has you covered with its wide range of world-class healthcare services, available throughout the Coastal Empire and Lowcountry. Founded in 1996, SouthCoast Health has 120 physicians and medical professionals in 17 locations in Savannah, Richmond Hill, Pooler, Rincon, Baxley, Bluffton, Hilton Head, Hinesville, and Statesboro. SouthCoast Health offers comprehensive medical services including: Family Medicine, Internal Medicine, Pediatrics, Allergy and Immunology, Cardiology, Endocrinology, Eye Care, Imaging, Infectious Diseases, Nephrology, Neurology, Physical Therapy, Podiatry, Sleep Medicine, Surgery, Clinical Trial Research Studies, Diabetic Self-Management Training Sessions, Dietetic Counseling, High Risk Breast Cancer Clinic, Laboratory Services, Massage Therapy, Optical Shop, Pharmacy, and Urgent Care.