Insect Sting Allergies: When a Reaction is Life Threatening
Tuesday, March 27, 2018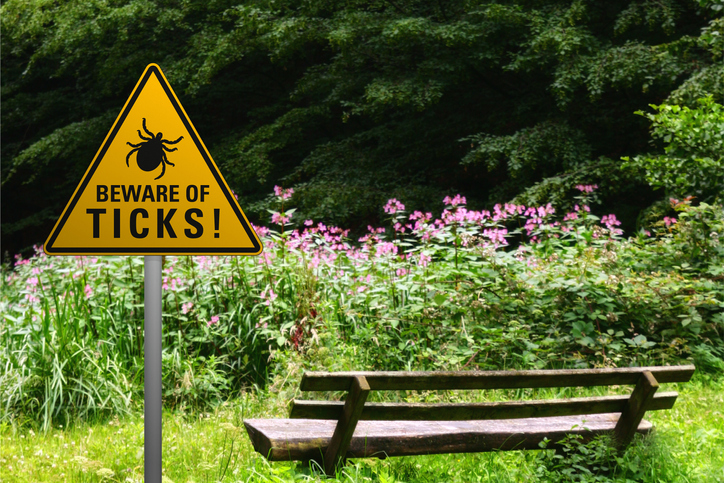 Blog and Photo by Dr. Wasil Khan
With the onset of warmer weather, there is an increase in plant and animal activity. People also spend more time enjoying the outdoors this time of year. These circumstances bring more chances for people to encounter stinging insects such as bees, wasps, yellow jackets, hornets, and fire ants. These particular insects belong to the order Hymenoptera, and females of many hymenopteran insects, including those just mentioned, possess stingers which can deliver venom, cause pain, redness, and swelling. For people who have an allergy to insect venom, stings can cause life-threatening allergic reactions.
It is, therefore, very important to determine if features of a reaction to an insect sting suggest that an allergy may be present.
Signs that indicate the presence of a dangerous insect sting allergy include:
Hives, swelling or itching away from the sting site.
Trouble breathing
Abdominal pain/cramping, nausea or diarrhea
Dizziness
If you ever develop any of the above symptoms after a sting, it is important to clarify your allergic status to stinging insects. This is best accomplished by visiting an Allergist / Immunologist certified by The American Board of Allergy and Immunology (ABAI). These physicians have received years of specialized straining in accurately diagnosing and treating allergic disorders, including insect sting allergy. Once a dangerous insect sting allergy is identified, a management plan should be put in place. Key components of a sting allergy management plan should include sting avoidance measures, outlining emergency steps to follow in the event of a sting, and treatment to reduce the severity to reduce the severity of reactions to future stings.
Sting Avoidance Measures:
Destroy stinging insect nests in the vicinity of your residence and other areas you frequent. This is best done by professional exterminators or at least by someone who does not have an insect sting allergy.
Move calmly away from the stinging insect if you notice one. Do not make loud noises or quick, erratic movements.
Look carefully under overhangs, ledges, seats, benches, and other sheltered areas for wasp nests before sitting on or near these places.
Avoid strong fragrances and bright colors. Many of our stinging insects like bees and wasps are drawn to flowers that possess fragrance and bright colors. This means they may be attracted to people wearing similar colors and smells.
Avoid loose-fitting clothing that can trap a stinging insect, causing it to become irritated.
Sip drinks with a straw outdoors. Some stinging insects like yellow jackets are attracted to sweet liquids and could be inside a soda can.
Do not wear open shoes or sandals when walking in grass or other areas where stinging insects may be.
Emergency Treatment in the Event of a Sting:
If a sting has occurred and symptoms like those described above develop, prompt administration of an epinephrine injection can be life-saving. This should be given as soon as possible.
The sting recipient should be transported by the quickest means possible to an emergency medical facility.
Reducing Sting Allergy:
People who develop a severe reaction to a sting should seek an appointment with an Allergist / Immunologist
An Allergist / Immunologist can identify dangerous sting allergies and design a protocol to lessen the severity of the allergy and subsequent sting reactions. This is accomplished through insect venom desensitization shots, also called venom immunotherapy. This treatment is very effective in minimizing the effect of future stings.
If you suspect you may have a dangerous sting allergy, contact SouthCoast Allergy / Immunology for an appointment to see Dr. Wasil Khan.
---
Whether you are looking for a primary care doctor or a pediatrician, or another medical specialist, SouthCoast Health has you covered with its wide range of world-class healthcare services, available throughout the Coastal Empire and Lowcountry. Founded in 1996, SouthCoast Health has 120 physicians and medical professionals in 17 locations in Savannah, Richmond Hill, Pooler, Rincon, Baxley, Bluffton, Hilton Head, Hinesville, and Statesboro. SouthCoast Health offers comprehensive medical services including: Family Medicine, Internal Medicine, Pediatrics, Allergy and Immunology, Cardiology, Endocrinology, Eye Care, Imaging, Infectious Diseases, Nephrology, Neurology, Physical Therapy, Podiatry, Sleep Medicine, Surgery, Clinical Trial Research Studies, Diabetic Self-Management Training Sessions, Dietetic Counseling, High Risk Breast Cancer Clinic, Laboratory Services, Massage Therapy, Optical Shop, Pharmacy, and Urgent Care.