Radiologist Dr. Nathan Fergus Discusses SouthCoast Health's Participation in a Research Initiative of a Whole Breast Ultrasound on WTOC Mid-Morning Live
Thursday, April 26, 2018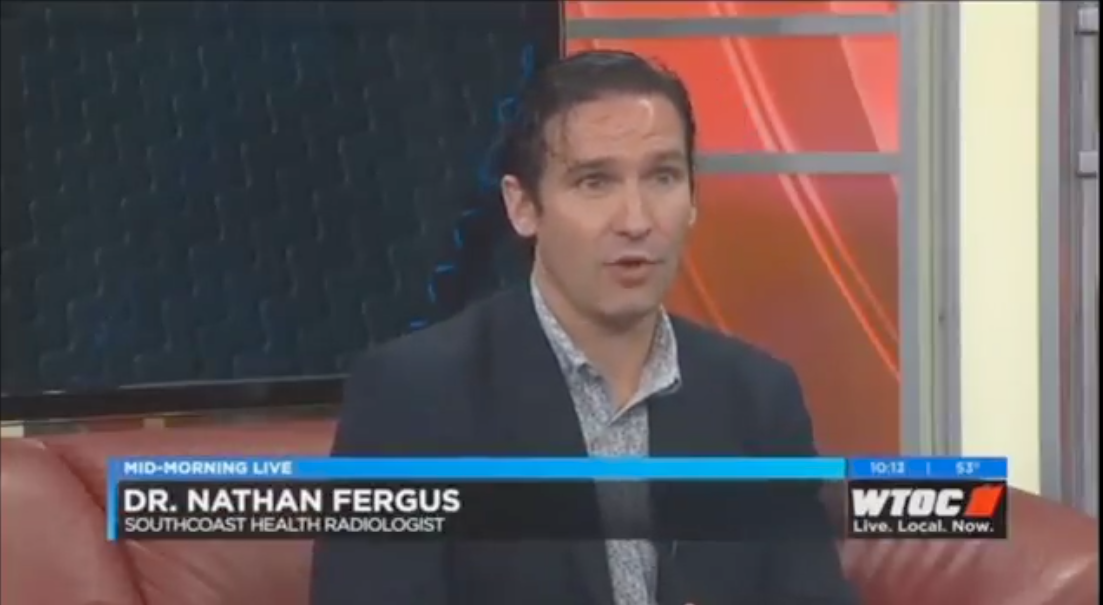 SouthCoast Health Radiologist Dr. Nathan Fergus joined Mid-Morning Live on WTOC-TV to share the details of the Imaging Department's participation in a 10,000 patient, multi-center research project evaluating a novel breast ultrasound device, called SoftVue™. This clinical research initiative is for women with dense breast tissue.
"The question we are looking to answer is how to evaluate women with dense breasts to make those breast cancers stand out more," Dr. Fergus explained. "Breast cancer stands out much more in dense breast tissue on ultrasound as compared to mammography."
The technology offered in this whole breast ultrasound is exclusive to the region. SouthCoast Health is one of only eight centers nationwide participating in the groundbreaking project. Watch Dr. Fergus' appearance below to learn more.