The Difference Between a Bad Day and a Chronic Condition: IBS and Other Similar Bowel Movement Issues
Thursday, April 26, 2018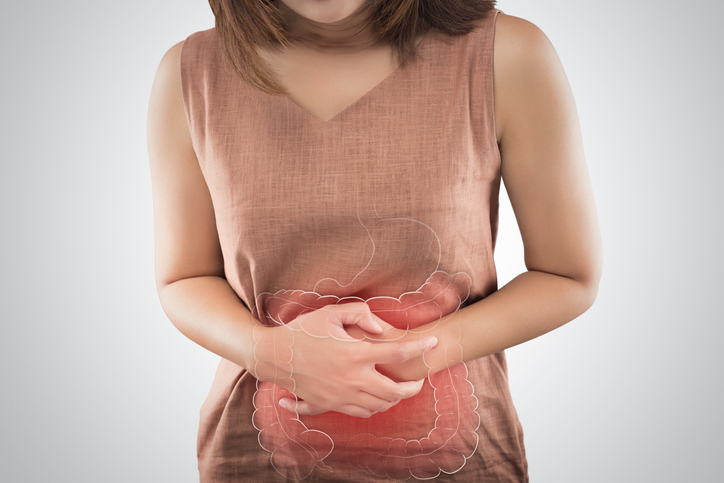 Do you often experience discomfort and complications when it comes to using the restroom, bouncing between feeling like you need an extra amount of fiber in your diet and that something you ate upset your stomach? This is a good sign that you might have a medical condition, and not just something wrong with your diet.
"While Irritable Bowel Syndrome (IBS) affects between 25 and 45 million people in the U.S., many others have this condition or something similar because the symptoms are so easy to explain away." SouthCoast Health Primary Physician Dr. Richard Hightower said. "We always encourage our patients to speak to us about any and all health concerns. It always pays to be overly cautious!"
To help distinguish the difference between a chronic condition and occasional bathroom problems, we're diving into the symptoms of IBS and other similar conditions.
Irritable Bowel Syndrome (IBS)
Let's start with the biggest and most common bowel movement condition many people have (but most commonly woman). On top of chronic pain and discomfort, other symptoms associated with IBS include bloating, gas, and bowel movements that switch between constipation and diarrhea.
Several treatments exist for IBS; depending on what types of symptoms are present. Treatment options include adapting a high fiber diet, physical exercise, stress management, relaxation therapy, biofeedback, and even psychotherapy.
Inflammatory Bowel Disease (IBD)
IBD and IBS share symptoms, such as diarrhea and stomach pain, but IBD often features bleeding and weight-loss. Unfortunately, these two can often get confused with one another. IBD comes with more extreme symptoms such as fever, fatigue, reduced appetite, and unintended weight loss. Treatments for IBD are more complicated, including immune system suppressors and antibiotics, and the diagnostic process for IBD may entail imaging or colonoscopy.
Speak to your primary care physician, and together the two of you will be able to determine if you have IBD or something similar.
Lactose Intolerance / Celiac Disease
If you've been drinking and eating diary all of your life but also suffer from bloating and diarrhea, then you might want to consider checking to see if you are lactose intolerant. Celiac Disease is also a very common issue many people don't realize they have.
The easiest way to see if there are any correlations between your gastrointestinal symptoms and what you eat is to create an extensive food diary and track your symptoms. Bring these records to your primary care physician, and they might be able to make connections you can't see.
Bowel Cancer
Unfortunately, and even frighteningly, the symptoms of bowel cancer and IBS maybe very similar. On top of the irregular bathroom visits, those with bowel cancer also experience blood in stool, unexplained weight loss, extreme tiredness, and changes in bowel habits lasting three weeks or more.
The good news is that bowel cancer is treatable if caught early enough. Speak to your primary care physician about colon cancer screening. Don't wait for symptoms to develop, as they often occur in later stages of the cancer.
Endometriosis
IBS and endometriosis often share similar symptoms. However, there are major differences. Endometriosis is a disorder in which tissue that normally lines the uterus grows outside the uterus, causing pain in the lower abdomen, pain during sexual intercourse, abnormal menstruation, constipation, cramping, and even infertility.
Treatment for this often includes hormone therapy and/or exploratory surgery, so speak to your primary care physician to discover if this could be something you're experiencing.
Anxiety
Do not underestimate the power of your mind. When stressful periods hit accompanied by lots of worrying, your brain has the power to conjure up all sorts of physical symptoms. Changes in your bowel movements is one of them. If you know you have anxiety and have IBS symptoms, speak to your primary physician for ways on how to remedy this.
If you are having pain or discomfort when it comes to using the restroom, speak to one of our incredible primary physicians to get to the bottom of what might be ailing you. Give us a call at 912-691-3600 today!
---
Whether you are looking for a primary care doctor or a pediatrician, or another medical specialist, SouthCoast Health has you covered with its wide range of world-class healthcare services, available throughout the Coastal Empire and Lowcountry. SouthCoast Health has 120 physicians and medical professionals in 18 locations in Savannah, Richmond Hill, Pooler, Rincon, Baxley, Bluffton, Hilton Head, and Hinesville. SouthCoast Health offers comprehensive medical services including: Family Medicine, Internal Medicine, Pediatrics, Allergy and Immunity, Cardiology, Endocrinology, Eye Care, Imaging, Infectious Diseases, Nephrology, Neurology, Physical Therapy, Podiatry, Sleep Medicine, Surgery, Clinical Trial Research Studies, Diabetic Self-Management Training Sessions, Dietetic Counseling, High Risk Breast Cancer Clinic, Laboratory Services, Massage Therapy, Optical Shop, Pharmacy, and Urgent Care.