Essential Information for Understanding Autism
Monday, April 30, 2018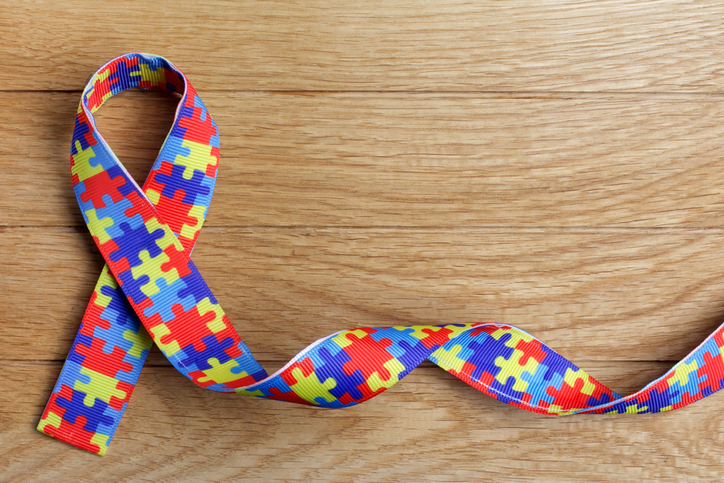 The U.S. Centers for Disease Control and Prevention states that 1 in 59 American children have autism, and more than 2 million individuals in the U.S and tens of millions worldwide also live with this condition.
"Unfortunately, many still view autism negatively and those with autism suffer from the biased opinions of others," SouthCoast Health Pediatrician Dr. Nelson Elam stated. "This is largely in part of lack of knowledge. Believe it or not, there's a lot to learn about autism and from those who may be on the spectrum. The biggest thing to understand is that autism is just another way of living and another perspective in this diverse world."
To help spur positive conversation about autism during Autism Awareness Month, we're discussing the basics of autism below.
What is Autism?
Autism and autism spectrum disorder (ASD) are complex disorders of brain development in children and adults. There are multiple characterizations of autism, all which are classified based on struggles in social interaction, verbal and nonverbal communication, as well as repetitive behaviors. These characterizations include autistic disorder, Rett syndrome, childhood disintegrative disorder, pervasive developmental disorder, and Asperger syndrome.
What Does the Phrase "On the Spectrum" Mean?
The phrase "on the spectrum" is used to describe how much autism affects an individual. For some, there are benefits to having autism. They receive exceptional abilities in visual skills, music, as well as academic skills. In fact, some people on the spectrum have above average intelligence. However, on the other end are those who are more negatively affected. Approximately 40% of people on the spectrum have intellectual disabilities, and others are nonverbal or unable to live on their own.
Signs of Autism
Every child develops autism differently, and sometimes the signs don't begin to appear until around 18-24 months. Regardless, it's important to be able to recognize early symptoms. Early intervention has consistently shown to be the best bet for improving function as well as maximizing a child's progress and outcomes. Here are the biggest signs to look out for:​
Loss of speech and social skills at any age.
No babbling by 12 months, no words by 16 months, and no phrases by 24 months.
No back-and-forth gestures such as waving and reaching by 12 months.
No big shows of happy emotions by six months and following.
Diagnosis Process
There are two steps in correctly diagnosing a child with autism.
The first is a developmental screening. This is a short test that is used to show if any development issues or learning delays a child may be experiencing. These tests should be happening regularly for your child, even if you don't suspect they have autism. Make sure that during your child's 9, 18, 20 or 30-month visits that your pediatrician is completing these developmental screenings.
If your child is showing development issues during these screenings, the second step for diagnosing autism is a comprehensive evaluation. This can either be done by your pediatrician or an autism specialist. Each medical professional is different, and the evaluation may include a wide variety of things such as discussions with the parents, observing the child's behavior, hearing and vision screenings, genetic or neurological testing.
After Diagnosis
First and foremost, speak to your trusted SouthCoast Health pediatrician if you suspect that your child is showing signs of autism. We will be able to work together to ensure high quality of life for everyone involved. However, there are also many other great resources those in the Savannah area can turn to. CABS autism & ABA services in Savannah, Matthew Reardon Center for Autism in Savannah, and The Howard Center for Social Cognition and Communication are just a few. Do some research and look for places that best fit the need for you and your child.
Speak with one of our many medical professionals on the SouthCoast Health's pediatricians team if you have additional questions or concerns about autism. Give us a call at 912-691-3600 today!
---
Whether you are looking for a primary care doctor or a pediatrician, or another medical specialist, SouthCoast Health has you covered with its wide range of world-class healthcare services, available throughout the Coastal Empire and Lowcountry. Founded in 1996, SouthCoast Health has 120 physicians and medical professionals in 17 locations in Savannah, Richmond Hill, Pooler, Rincon, Baxley, Bluffton, Hilton Head, Hinesville, and Statesboro. SouthCoast Health offers comprehensive medical services including: Family Medicine, Internal Medicine, Pediatrics, Allergy and Immunology, Cardiology, Endocrinology, Eye Care, Imaging, Infectious Diseases, Nephrology, Neurology, Physical Therapy, Podiatry, Sleep Medicine, Surgery, Clinical Trial Research Studies, Diabetic Self-Management Training Sessions, Dietetic Counseling, High Risk Breast Cancer Clinic, Laboratory Services, Massage Therapy, Optical Shop, Pharmacy, and Urgent Care.