Nurse Madison Tyran Raised at SouthCoast Health
Friday, May 11, 2018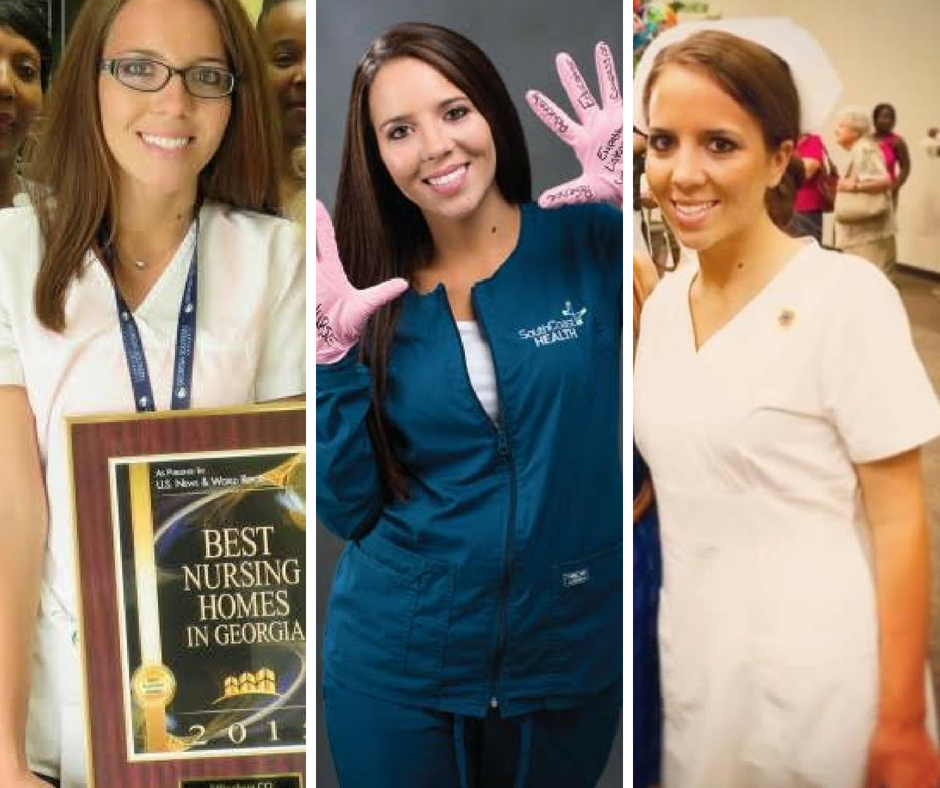 In honor of #NationalNursesWeek, SouthCoast Health is celebrating all of our incredible nurses. To do just that, we'll be spotlighting just a few of the many hard-working members of our staff. Next up is, LPN Madison Tyran.
LPN Madison Tyran is more familiar with SouthCoast Health than a majority of our staff. Madison's mother has worked at SouthCoast Health since its beginning in 1996, and baby Madison would often join her at work. As a toddler, Madison explored the hallways of our first office and played with some of our first staff members, including Administrator John Marrero.
Madison continued to come back to SouthCoast even past her childhood. She participated in a work-study program at SouthCoast Health during high school, performing mostly administrative duties. Perhaps it was her childhood spent in the hallways of SouthCoast or the loving staff who were an essential part of her growing up, but Madison knew she would one day return to help SouthCoast just like it always helped her.
"It's a special thing to see a little girl who was here with her mother during the first days of SouthCoast Health come back and join our team as a dedicated nurse," John Marrero said.
Two years after obtaining her nursing degree from Savannah Tech, her previous supervisor at SouthCoast let her know about an open position. Madison jumped on the chance to come back home. Now, she works as a Medicare Wellness Nurse, ensuring that all of our Medicare patients are up-to-date on their yearly checkups and essential medical care.
"I could go on forever about why I love being a nurse," Madison said. "You don't realize how big of an impact you have on other people until you see the difference for yourself. I love being that force of change in people's lives."
Madison will be graduating on May 10th with her RN degree from Technical College of the Lowcountry. She was also recently featured by South Magazine for their Power Nurses story, highlighting five of Savannah's top nurses.
Outside of work, you can either find her working out at her favorite gym or spending time with her six-year-old son.
"SouthCoast Health is like a second family to me," Madison explained. "It's so comforting to be around the people who helped raise you."
---
Whether you are looking for a primary care doctor or a pediatrician, or another medical specialist, SouthCoast Health has you covered with its wide range of world-class healthcare services, available throughout the Coastal Empire and Lowcountry. SouthCoast Health has 120 physicians and medical professionals in 18 locations in Savannah, Richmond Hill, Pooler, Rincon, Baxley, Bluffton, Hilton Head, Hinesville, and Statesboro. SouthCoast Health offers comprehensive medical services including: Family Medicine, Internal Medicine, Pediatrics, Allergy and Immunology, Cardiology, Endocrinology, Eye Care, Imaging, Infectious Diseases, Nephrology, Neurology, Physical Therapy, Podiatry, Sleep Medicine, Surgery, Clinical Trial Research Studies, Diabetic Self-Management Training Sessions, Dietetic Counseling, High Risk Breast Cancer Clinic, Laboratory Services, Massage Therapy, Optical Shop, Pharmacy, and Urgent Care.