Patient Finds Relief with SouthCoast Allergist Dr. Khan
Thursday, May 17, 2018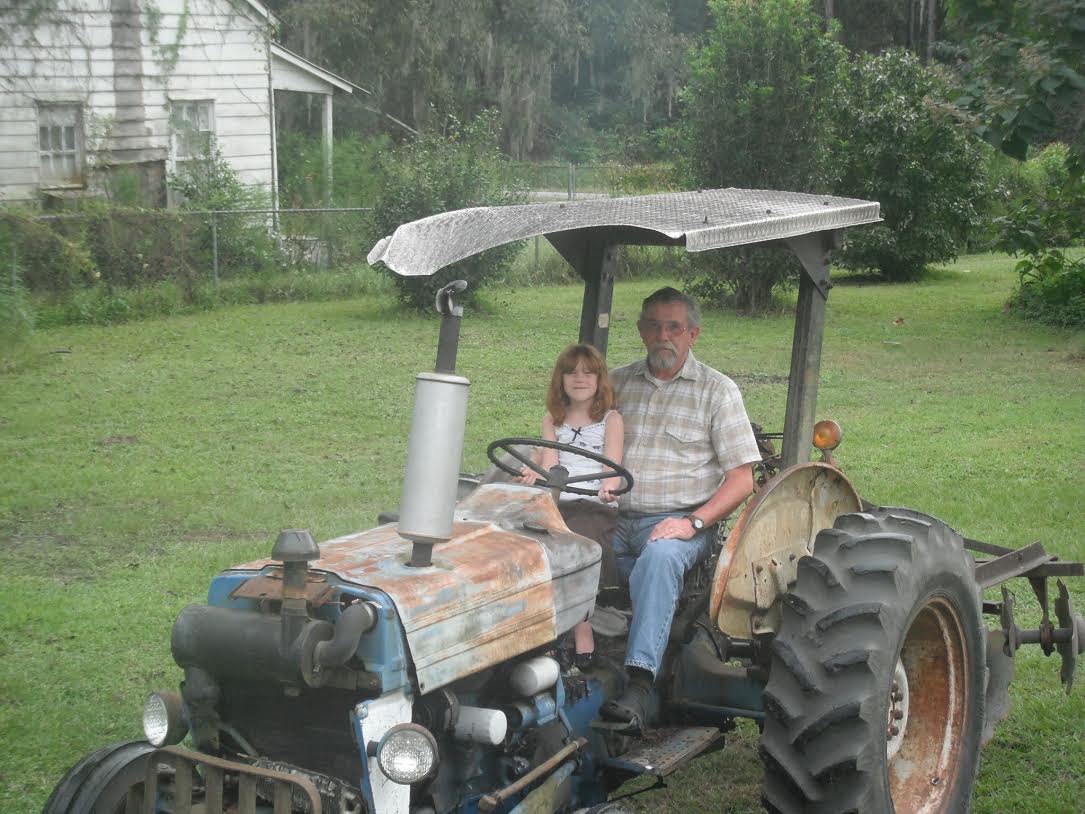 Leland Hinely had enough of the sleepless nights and incessant itchiness. With an unexplained rash of large, raised welts covering him from the waist up, the 74-year-old U.S. Army veteran needed help.
"I thought it was heat rash," says Hinely, an avid woodworker, who often can be seen maneuvering a tractor across his 15 acres of property in Ludowici, Georgia.
Copious amounts of Benadryl, calamine, and other over-the-counter products weren't doing the trick. The discomfort worsened, and Hinely soon found himself in the emergency room.
Dr. Sabin Tomus, Hinely's primary care physician, referred his patient to a fellow SouthCoast Health physician, allergist Dr. Wasil Khan.
According to Leland's spouse, Sue Hinely, it only took Dr. Khan a short time to uncover the problem.
"The visual appearance of a rash can suggest possible underlying causes," Dr. Khan says. "Mr. Hinely's skin irritation was suggestive of a reaction to one of his medications. A careful review of his medication history revealed a likely culprit."
This culprit proved to be Pantoprazole, a medicine Hinely was taking to combat acid reflux. Dr. Khan immediately put Hinely on another acid reflux medication and prescribed ointment for the itchiness.
"The rash started clearing up the next day," says Sue Hinely. "I would say within three to four days, the rash was pretty much gone."
Shortly thereafter, Leland returned to his tractor rides and assisting Sue with refurbishing furniture for her antique business. Although the chicken pox-like breakout has faded from Leland's skin and into the past, the Hinelys clearly remember Dr. Khan's speedy response and swift remedy.
"Everyone at SouthCoast was on the ball," says Sue. "We really appreciated how quickly we got in. Dr. Khan's office is run with efficiency."
---
Whether you are looking for a primary care doctor or a pediatrician, or another medical specialist, SouthCoast Health has you covered with its wide range of world-class healthcare services, available throughout the Coastal Empire and Lowcountry. SouthCoast Health has 120 physicians and medical professionals in 18 locations in Savannah, Richmond Hill, Pooler, Rincon, Baxley, Bluffton, Hilton Head, Hinesville, and Statesboro. SouthCoast Health offers comprehensive medical services including: Family Medicine, Internal Medicine, Pediatrics, Allergy and Immunology, Cardiology, Endocrinology, Eye Care, Imaging, Infectious Diseases, Nephrology, Neurology, Physical Therapy, Podiatry, Sleep Medicine, Surgery, Clinical Trial Research Studies, Diabetic Self-Management Training Sessions, Dietetic Counseling, High Risk Breast Cancer Clinic, Laboratory Services, Massage Therapy, Optical Shop, Pharmacy, and Urgent Care.