Struggling to Get Pregnant? Important Conversations about Infertility
Monday, June 25, 2018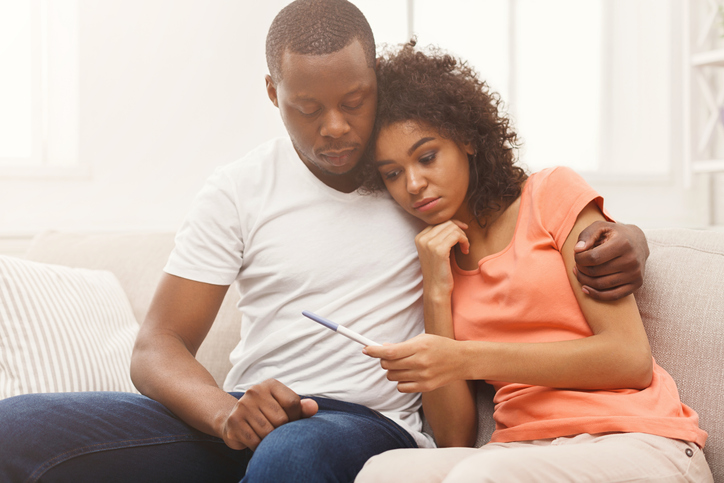 It's a question in the back of many couple's minds as they think about starting a family: will we have trouble conceiving? Infertility is a sensitive subject many don't feel comfortable discussing, even with their doctor. Because of this, there are many misconceptions and myths surrounding the topic of infertility.
Approximately 10 percent of women in the United States have difficulty getting or staying pregnant. That's a huge number, affecting about 6.1 million people, and that number doesn't even include men. It's time to start talking about it more.
To help pave the way for these conversations, we're tackling some common misconceptions and general information about infertility. If you're facing issues with your own pregnancy, keep on reading.
What Is Infertility?
The definition of infertility is being unable to become or stay pregnant. This could happen during any steps of the process, whether it's during ovulation or during implantation.
Being infertile is usually only diagnosed after one year of failed attempts to conceive. However, a woman suffering from many failed attempts to remain pregnant may also receive this diagnosis.
Despite common beliefs, this problem isn't just about women. In fact, only about one-third of infertile cases include women, the second third involve men, and the last third involves both parties.
Why Am I Having Trouble Getting Pregnant?
There could be a number of reasons you are struggling with this issue.
For men:
Varicocele is a leading cause of infertility. This is when the veins on a man's testicles are too large, heating the testicles and affecting the number or shape of the sperm.
Any factors that can cause a man to produce too few sperms or none at all, such as receiving chemotherapy, genetic conditions, or an infection in the reproductive tract.
Movement or shape of the sperm, which could be caused by injuries to the testicles or damage to the reproductive system.
For women:
Problems with ovulation, which can often be caused by polycystic ovarian syndrome, a hormone imbalance problem.
Blocked fallopian tubes whether from pelvic inflammatory disease, endometriosis, or surgery for an ectopic pregnancy.
Physical issues with the uterus.
Uterine fibroids.
What are Some Risk Factors for Infertility Issues?
Again, a number of things could affect your risk.
For men:
Heavy alcohol use
Drugs
Smoking
Age
Pesticides, lead, or other environmental toxins
Certain medications
The above-mentioned health issues that can lead to issues conceiving.
For women:
Smoking
Age
Heavy alcohol use
Diet
Athletic training
Being over or under weight
Stress
Sexually transmitted infections
The above-mentioned health issues that can lead to issues conceiving.
Treatment for Infertility
While there many different types of treatments available for infertility, which you receive largely depends on factors such as your test results, the length of how long you've been attempting, your age, your health, and also your own personal preference. Here are just a few of what those treatments might look like:
Behavioral therapy

Medications
In some cases, surgery is available for men who might need help with sperm numbers and sperm movement.
Surgery is also an option for women who might face specific physical limitations or issues, such as uterine fibroids.
Antibiotics might also do the trick for those battling infections.
If you're battling infertility or experiencing issues with conceiving, call our experienced doctors at SouthCoast Health at 912-691-3600.
---
Whether you are looking for a primary care doctor or a pediatrician, or another medical specialist, SouthCoast Health has you covered with its wide range of world-class healthcare services, available throughout the Coastal Empire and Lowcountry. Founded in 1996, SouthCoast Health has 120 physicians and medical professionals in 17 locations in Savannah, Richmond Hill, Pooler, Rincon, Baxley, Hilton Head, Hinesville, and Statesboro. SouthCoast Health offers comprehensive medical services including: Family Medicine, Internal Medicine, Pediatrics, Allergy and Asthma, Cardiology, Endocrinology, Eye Care, Imaging, Infectious Diseases, Nephrology, Neurology, Physical Therapy, Podiatry, Sleep Medicine, Surgery, Clinical Trial Research Studies, Diabetic Self-Management Training Sessions, Dietetic Counseling, Laboratory Services, Massage Therapy, Optical Shop, Pharmacy, and Urgent Care.