"Bounce Around Savannah" Features SouthCoast Cardiologist Dr. Roy Flood to Discuss Heart Disease
Monday, July 9, 2018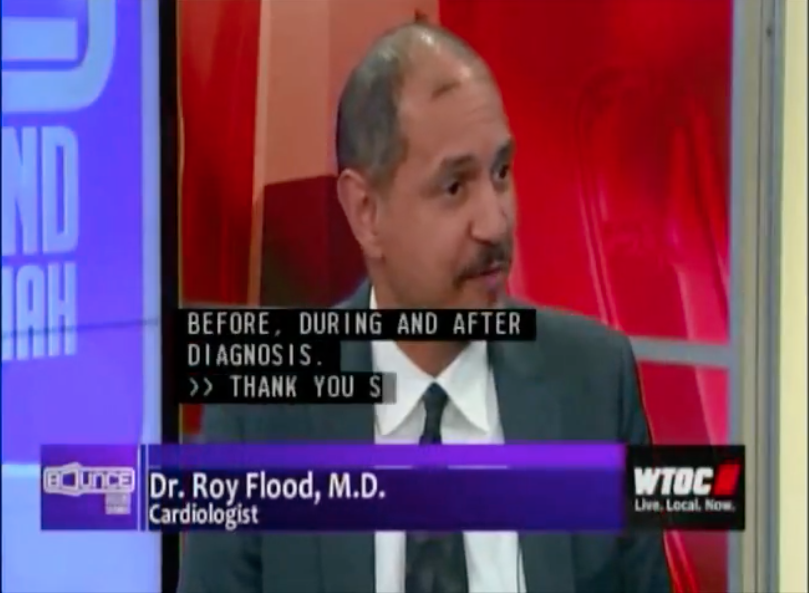 Recently, the local Savannah talk show "Bounce Around Savannah" invited SouthCoast Health cardiologist Dr. Roy Flood for a discussion about heart disease. The theme of the show is "positive people, doing positive things" throughout the Coastal Empire and Lowcountry. During the interview, viewers saw Dr. Flood's enthusiasm for quality patient care in his work in both clinical and interventional cardiology.
Dr. Flood and host Dawn Baker discussed a wide range of issues related to heart disease, which Dr. Flood explained is a, "wide and encompassing term that really has lots of little different subsets to it."
Their discussion included technology advancements that assist in faster patient treatment, common misunderstandings in symptoms that patients experience, the importance of diet and exercise for quality cardiovascular health, differences in heart disease issues between women and men, and tips to help those who suffer from major heart issues while waiting on emergency services.
Watch Dr. Flood's "Bounce Around Savannah" interview on Bounce TV below to see the full interview and learn more about heart disease.