Don't Let Learning Disabilities Hold Your Child Back This School Year
Friday, October 5, 2018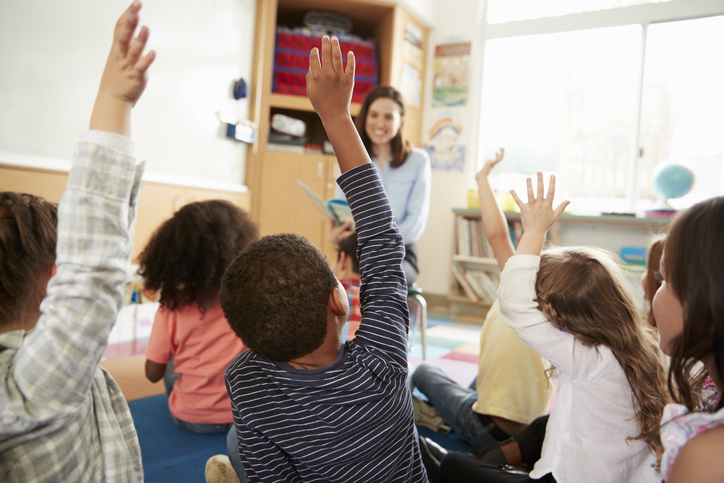 If you've noticed your child struggling to keep up with the bustling school season, you're not alone. About 10 percent of kids, or two to three students in every classroom, have learning disabilities such as dyslexia and dyscalculia.
"The best way to describe a learning disability is something that prohibits your child from taking in and understanding information as well as other kids in their classroom," SouthCoast Health Pediatrician Dr. Keith Seibert stated. "But that doesn't mean your child is doomed to always fail at school. There is so much you can do to assist."
We're breaking down the most common learning disabilities and giving some tips on how to ensure they don't hold your child back this school year.
Dyslexia
The Mayo Clinic defines dyslexia as, "a learning disorder that involves difficulty reasoning due to problems identifying speech sounds and learning how they relate to letters and words (decoding)." 14.5 to 43.5 million children and adults have dyslexia. While this disorder can look different for each person, usually students with dyslexia easily get mixed up between similar word sounds and numbers. It can also mean issues with speaking, spelling, comprehension, confidence, and more.
So how can you help your child if they have dyslexia?
Speak with your child's teacher and let them know about the disability. Together, the two of you can work through a plan to assure your student can keep up with their school work.
Plan to be with your student during their homework sessions. Make sure they're comprehending correctly and aid them when they're not.
Teach your student positive habits that will help them manage. Things such as taking plenty of notes during lectures, feeling comfortable asking for help when needed, and leaning on friends when extra assistance is required.
Remain patient! Your student will likely be frustrated during their journey of understanding their learning disability. If you get frustrated too, it won't end well for anyone.
ADHD
ADHD stands for Attention Deficit Hyperactivity Disorder, and it affects more than 6.4 million children. Those that have it struggle to pay attention and stay on task. This means it can also be extra frustrating for your child's teachers, especially in the traditional school setting.
Here are a few ways to help your child if they have ADHD:
Unlike most other learning disabilities, ADHD can be treated with medication and behavioral therapies. Speak to your pediatrician to see what they recommend with your child's case.
Keep open communication with your child's teacher. Let them know before the start of the school year that your child might have a harder time staying focused. The two of you can work on making sure they are learning properly and not distracting other students.
Make sure your child understands why they might be struggling in school. Explaining their disorder to them might help them manage better themselves.
Work on a reward and discipline plan, so your child knows exactly what behaviors are good or bad.
Dyscalculia
Students with dyscalculia can expect to have difficulties with ordering numbers correctly, problem-solving, basic math calculations, time, measurements, and estimations. About three to six percent of students will have this.
These tips work for helping students with dyscalculia:
Find a tutor who has specific experience working with this learning disability. They will have lots of tips for managing and learning, which will be helpful to you and your child's teacher.
Give your child the tools they need to succeed, which will be different than other kids' tools. Things such as calculators, pencils for erasing, graph paper, and math apps and games.
Make sure your child's teacher knows their limitations so the two of you can work together.
Anxiety can be big problems for students with dyscalculia. Work with your student to make sure they feel supported and confident in the classroom. It'll make a huge difference!
Dysgraphia
Students with this learning disability will have difficulties with writing such as expressing their ideas, organizing their thoughts, being redundant, holding a pencil, leaving out essential parts of the story, basic sentence structure, grammatical awareness, and anything that affects the overall quality of what they are writing.
Want to help your child who has dysgraphia? Here are some tips:
Use tactics that help learning during homework sessions, such as writing letters extra big or feeling letters on their palm before transferring to the paper.
Perform exercises that make it easier to hold their pencil, like practicing pinching with tools such as tweezers or chopsticks.
Before heading off to bed or right after school, ask your child to tell the story of their day. This can help you two practice story structure in an organic way.
See if speaking through ideas first helps. Encourage your child to use tools like voice recorders to see if this helps translate to writing easier.
Again, communication with teachers is key to set up your child for success.
While there are many different types of learning disabilities, these are some of the most common seen in school-aged children. If you have further questions or need more managing tips, feel free to reach for the expert pediatricians at SouthCoast Health. Schedule an appointment with them by calling 912-691-3600.
---
Whether you are looking for a primary care doctor or a pediatrician, or another medical specialist, SouthCoast Health has you covered with its wide range of world-class healthcare services, available throughout the Coastal Empire and Lowcountry. SouthCoast Health has 120 physicians and medical professionals in 18 locations in Savannah, Richmond Hill, Pooler, Rincon, Baxley, Bluffton, Hilton Head, Hinesville, and Statesboro. SouthCoast Health offers comprehensive medical services including: Family Medicine, Internal Medicine, Pediatrics, Allergy and Immunology, Cardiology, Endocrinology, Eye Care, Imaging, Infectious Diseases, Nephrology, Neurology, Physical Therapy, Podiatry, Sleep Medicine, Surgery, Clinical Trial Research Studies, Diabetic Self-Management Training Sessions, Dietetic Counseling, High Risk Breast Cancer Clinic, Laboratory Services, Massage Therapy, Optical Shop, Pharmacy, and Urgent Care.