SouthCoast Health Imaging Department Featured in the Savannah Morning News
Thursday, October 11, 2018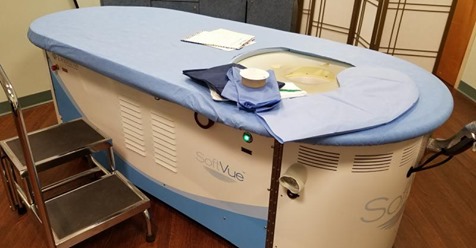 Dr. Patricia Shapiro and her dedicated team in the SouthCoast Health Imaging Department were featured in an article for the Savannah Morning News highlighting their participation in a major breast cancer detection study for SoftVue.
This clinical trial is the world's first three-dimensional, whole-breast ultrasound system and is designed to help detect cancer in women with dense breast tissue. Researchers want to see if this new ultrasound device when used in combination of mammograms, will help detect breast cancers that are hard to spot.
As one of a small handful of sites across the nation conducting this study, SouthCoast Health continues to bring the latest technologies to the Coastal Empire and Lowcountry.
Read the full article to hear about Dr. Shapiro's passion to protect her patients and how her team at the SouthCoast Health Imaging department were chosen to be a SoftVue clinical research site.
---
Whether you are looking for a primary care doctor or a pediatrician, or another medical specialist, SouthCoast Health has you covered with its wide range of world-class healthcare services, available throughout the Coastal Empire and Lowcountry. SouthCoast Health has 120 physicians and medical professionals in 18 locations in Savannah, Richmond Hill, Pooler, Rincon, Baxley, Bluffton, Hilton Head, Hinesville, and Statesboro. SouthCoast Health offers comprehensive medical services including: Family Medicine, Internal Medicine, Pediatrics, Allergy and Immunology, Cardiology, Endocrinology, Eye Care, Imaging, Infectious Diseases, Nephrology, Neurology, Physical Therapy, Podiatry, Sleep Medicine, Surgery, Clinical Trial Research Studies, Diabetic Self-Management Training Sessions, Dietetic Counseling, High Risk Breast Cancer Clinic, Laboratory Services, Massage Therapy, Optical Shop, Pharmacy, and Urgent Care.