What Do Infectious Disease Specialists Really Do?
Friday, October 19, 2018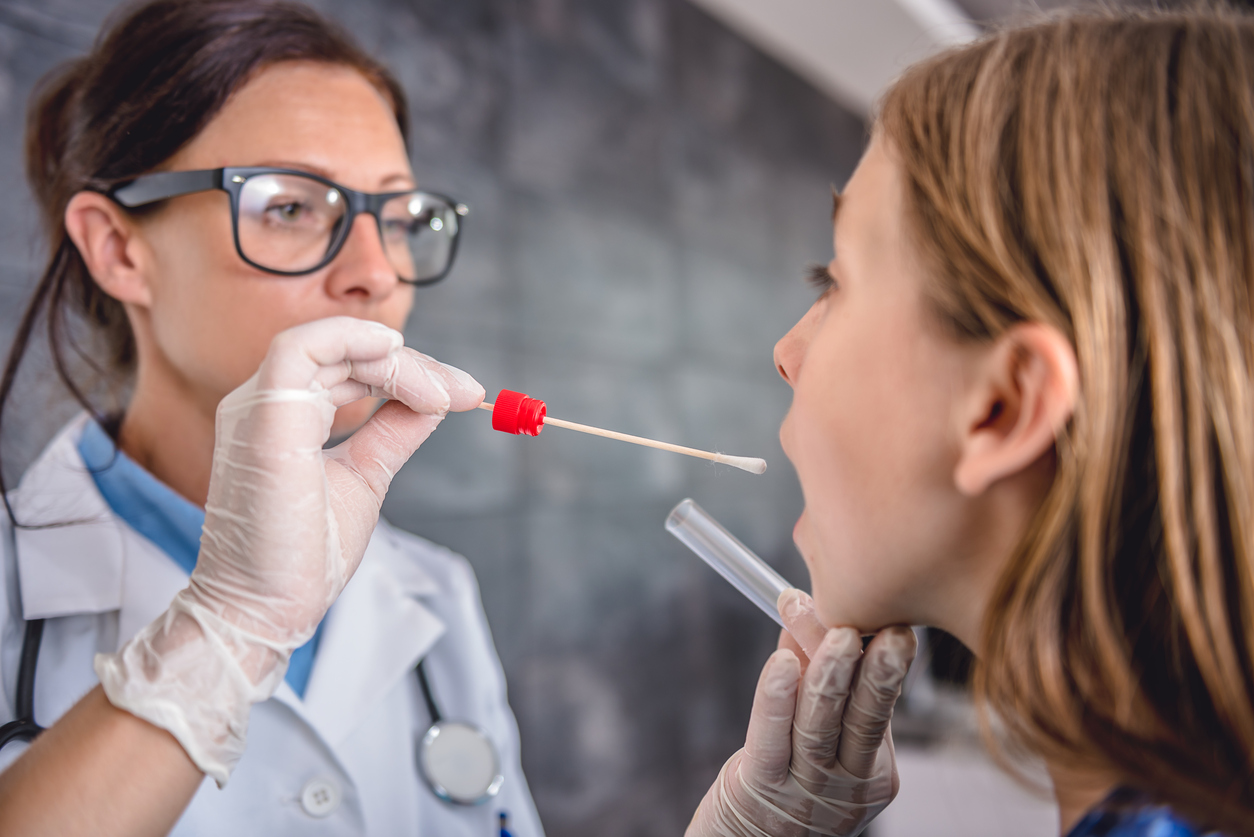 Infectious Disease Specialists aren't just scrutinizing how to save the world from a major disease outbreak. These doctors are working hard to study, diagnosis, and manage complicated and unknown infections. When you feel sick and can't be cured by your general physician, this is who swoops in to save the day.
"I think a lot of people have a negative image in their mind when they think of Infectious Diseases specialists," Infectious Disease Physician Dr. Scott E. Rojas stated. "In reality, we're just like any other specialist. We just work in a rare field and have extensive training to handle the worst of the worst."
We're diving deeper into what these doctors do on a day to day basis below.
What Infectious Disease Specialists Work With
Patients visit these physicians when they have an infection that is difficult to diagnosis, a high fever, don't respond to treatment, plan to travel to an area with a high risk for diseases, and treatment for life-long illnesses.
However, their training also means they're equipped to handle any outbreak that may happen. This means they work with environmental and occupational elements to study the root of the disease and how it might spread. They work primarily with the public in these instances. Just think of the Ebola Outbreak that happened. Infection Disease Specialists were right in the thick of it during that time period to help discover vital information and report back to the world.
Common Issues Infectious Diseases Specialists Work With
Medical problems that these physicians work with are caused by bacteria, viruses, fungi, or parasites. These specialists are incredibly familiar with these organisms, so they're able to handle any issues you might encounter. Here are just a few reasons a person might find themselves in one of their offices:
Complicated Urinary Tract Infections
HIV/AIDS
Tropical Diseases such as Malaria
Pneumonia
Tuberculosis
How to Prevent Infectious Diseases
There are several easy steps you can take to prevent you or your family from being affected.
Wash your hands. Don't be lazy. Turn on the sink and grab some soap after preparing food, before eating, and after using the restroom.
Avoid touching your eyes, noses, or mouth with your hands. This gives germs a doorway into your body.
Make sure you're up to date on all your vaccinations. These are there for a reason because they help protect you, your family members, and others from nasty and unpleasant disease. This is especially important if you're planning on traveling soon.
Prepare your food safely. Cutting corners can be easy. But make sure you keep your counters clean, especially when it comes to dealing with raw meat. Cook meat at the right required temperatures, and store all your food correctly.
Sharing doesn't always mean caring. Avoid sipping form other people's drinks or habits like borrowing toothbrushes or brushes.
It's hard to nail down exactly how these infections get spread. It can be through direct contact like person to person or animal to person, or it can be indirect contact like insect bites or food contamination. Be smart and vigilant, and you should be okay.
The SouthCoast Health Infectious Disease Service
SouthCoast Health is proud to offer an Infectious Disease program for our patients. Through this program, we're able to diagnosis, treat, and manage patients who may be facing extreme infections that are temporary or life-long.
We provide top-notch care through hospital consultations, hospital follow-ups, immunizations, investigation and management of obscure infections problems, lab services, management of IC Antibiotic Therapy, office consultations, and, of course, treatment.
If you'd like to learn more about our Infectious Disease program or want to discuss appointment options, click here or call us at 912-354.5543.
---
Whether you are looking for a primary care doctor or a pediatrician, or another medical specialist, SouthCoast Health has you covered with its wide range of world-class healthcare services, available throughout the Coastal Empire and Lowcountry. SouthCoast Health has 120 physicians and medical professionals in 18 locations in Savannah, Richmond Hill, Pooler, Rincon, Baxley, Bluffton, Hilton Head, Hinesville, and Statesboro. SouthCoast Health offers comprehensive medical services including: Family Medicine, Internal Medicine, Pediatrics, Allergy and Immunology, Cardiology, Endocrinology, Eye Care, Imaging, Infectious Diseases, Nephrology, Neurology, Physical Therapy, Podiatry, Sleep Medicine, Surgery, Clinical Trial Research Studies, Diabetic Self-Management Training Sessions, Dietetic Counseling, High Risk Breast Cancer Clinic, Laboratory Services, Massage Therapy, Optical Shop, Pharmacy, and Urgent Care.