Healthy Holiday Tips from the Wellness Experts at SouthCoast Health
Tuesday, December 4, 2018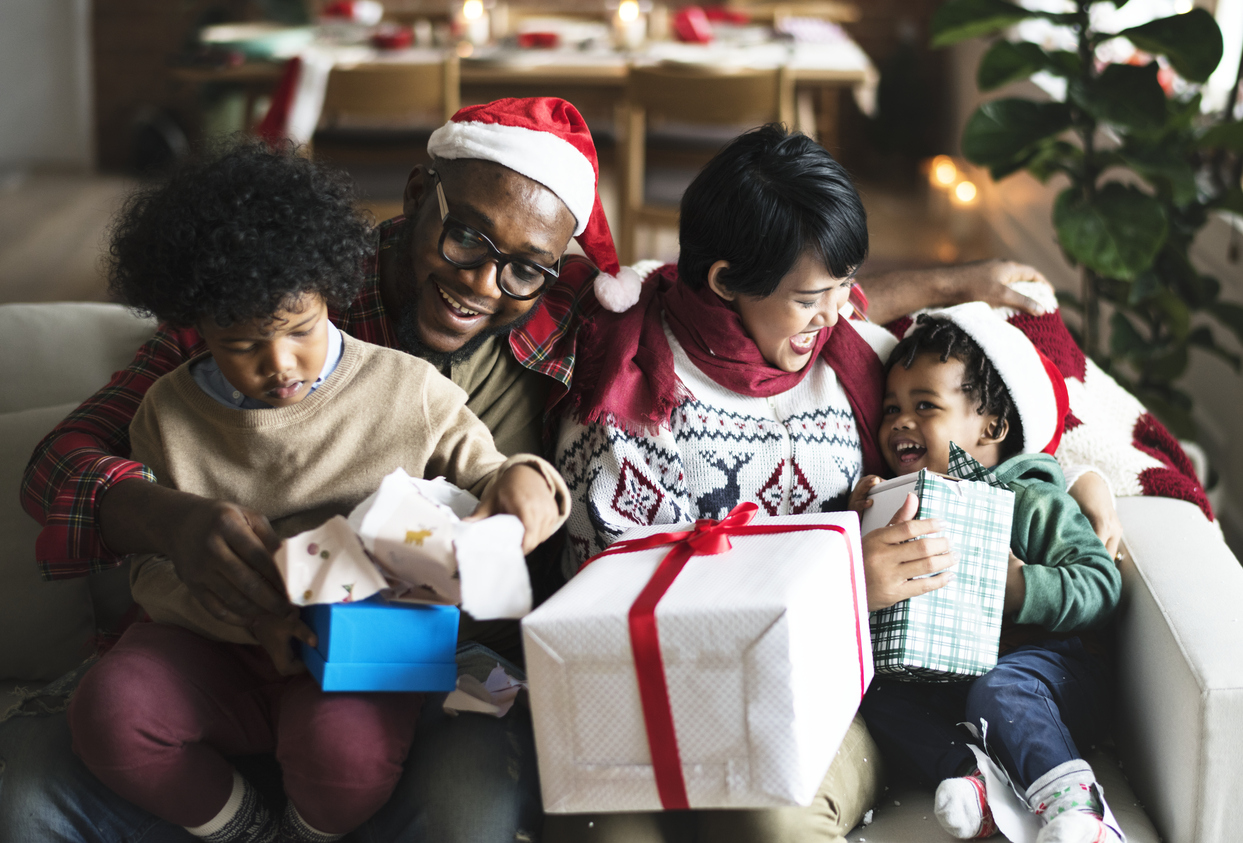 The holidays are here! While this is the perfect time to celebrate, spend time with loved ones, and relax, SouthCoast Health wants to remind you not to forget about your health goals. To keep you on track, check out these tips directly from our physicians and staff!
It can be extremely tempting to be dormant during the holidays, but I'm challenging you to get yourself and your family moving. Go on a hike in a new area, play some flag football out in the front yard, take the dog for an extra-long walk. Those ideas may seem small, but they make a world of a difference in keeping up your health regiment. Check out these other ideas on how to stay active during the holidays. - Dr. Leland Dampier, M.D.
Schedule your yearly physical exams during the holiday season. With extra downtime and all your loved ones nearby, it's the perfect time to make sure everyone is healthy and safe. Remember, the best way to prevent most severe and fatal diseases is by scheduling annual exams so that you and your doctors can catch anything before it's too late. - Dr. Leslie Sizemore, M.D.
If you're diabetic or struggle with elevated cholesterol, the holidays can be a difficult time. You have to think really hard about what you eat, which is the exact opposite of what most people do during this time of year. However, don't let you yourself get too stressed, and rely on the help of others to keep you accountable. Avoid the foods you know will cause your levels to spike, and stay true to your outlined health goals. If you have any more questions, schedule an appointment with our Diabetic Self-Management Training Sessions. - Tammy Walz, FNP-BC
If you use a flex spending account that has still has money on it, stop by our optical shop to spend it before it expires. New glasses are the perfect way to take care of yourself this holiday season, especially when you're entirely covered. It's a busy time for us this year, because of this very reason. - Dr. Edward Sammons, O.D.
The best thing you can do for your kids this holiday season is to lead by example. Encourage them to get outside and play, not be glued to their electronic devices all day. Make sure there are plenty of healthy food options for them to pile up on their plates during holiday meals. Also, be sure you're following the same rules you set for them! Parent's know best, after all. - Dr. Nelson Elam, M.D., FAAP
If you're looking to get more personalized advice for staying healthy during the holiday season, give us a call at 912-691-3600 to schedule an appointment today!
---
Whether you are looking for a primary care doctor or a pediatrician, or another medical specialist, SouthCoast Health has you covered with its wide range of world-class healthcare services, available throughout the Coastal Empire and Lowcountry. SouthCoast Health has 120 physicians and medical professionals in 18 locations in Savannah, Richmond Hill, Pooler, Rincon, Baxley, Bluffton, Hilton Head, Hinesville, and Statesboro. SouthCoast Health offers comprehensive medical services including: Family Medicine, Internal Medicine, Pediatrics, Allergy and Immunology, Cardiology, Endocrinology, Eye Care, Imaging, Infectious Diseases, Nephrology, Neurology, Physical Therapy, Podiatry, Sleep Medicine, Surgery, Clinical Trial Research Studies, Diabetic Self-Management Training Sessions, Dietetic Counseling, High Risk Breast Cancer Clinic, Laboratory Services, Massage Therapy, Optical Shop, Pharmacy, and Urgent Care.