SouthCoast Health Partners with Privia Medical Group
Tuesday, January 8, 2019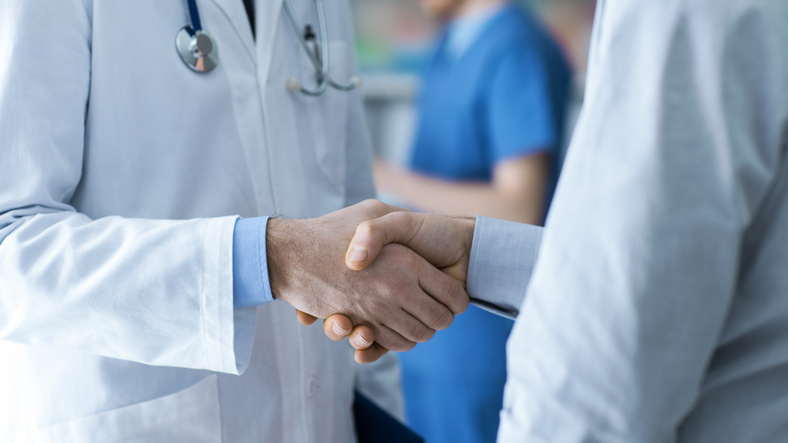 SouthCoast Health is pleased to announce its partnership with Privia Medical Group – Georgia. SouthCoast Health is the third largest group to join Privia's national network, which is securing the future of its independent providers.
Privia Health is a national physician organization meeting providers where they are to transform the healthcare delivery experience. Through high-performance physician groups, accountable care organizations, and population health management programs, Privia works in partnership with health plans, health systems, and employers to better align reimbursements to quality and outcomes. Its physician-led model, scalable systems and proprietary technology reduce unnecessary healthcare costs, achieve better outcomes, and improve the health of the patients it serves. For more information: www.priviahealth.com.
"We are thrilled to partner with Privia Medical Group," said John Marrero, Administrator of SouthCoast Health. "This partnership enhances our mission to provide and support quality-driven, cost-conscious healthcare that is dependable and focused on patient care. Joining with Privia allows our physicians to maintain their autonomy while gaining access to Privia's best-in-kind technology, expanded payer relationships, and an unmatched professional network—and ultimately will be able to continue to provide excellent patient care."
In the coming months, SouthCoast Health will join Privia's network of more than 2,000 providers in multiple states. Privia's proprietary cloud-based technology platform and innovative approach to patient engagement and physician-driven wellness help to improve healthcare delivery and create healthier patient populations.
"Privia delivers the tools, technology, and resources to improve the patient experience and enable independent physician practices to grow and thrive," said Shawn Morris, CEO of Privia Health. "As a top performer in the region with an expansive multi-specialty provider team, SouthCoast Health is the right partner to continue to build a strong presence in the Georgia market, and do our part to transform healthcare affordability in their community."
---
Whether you are looking for a primary care doctor or a pediatrician, or another medical specialist, SouthCoast Health has you covered with its wide range of world-class healthcare services, available throughout the Coastal Empire and Lowcountry. SouthCoast Health has 120 physicians and medical professionals in 18 locations in Savannah, Richmond Hill, Pooler, Rincon, Baxley, Bluffton, Hilton Head, Hinesville, and Statesboro. SouthCoast Health offers comprehensive medical services including: Family Medicine, Internal Medicine, Pediatrics, Allergy and Immunology, Cardiology, Endocrinology, Eye Care, Imaging, Infectious Diseases, Nephrology, Neurology, Physical Therapy, Podiatry, Sleep Medicine, Surgery, Clinical Trial Research Studies, Diabetic Self-Management Training Sessions, Dietetic Counseling, High Risk Breast Cancer Clinic, Laboratory Services, Massage Therapy, Optical Shop, Pharmacy, and Urgent Care.