SouthCoast Health Family Physician Retires After 40 Years
Wednesday, January 9, 2019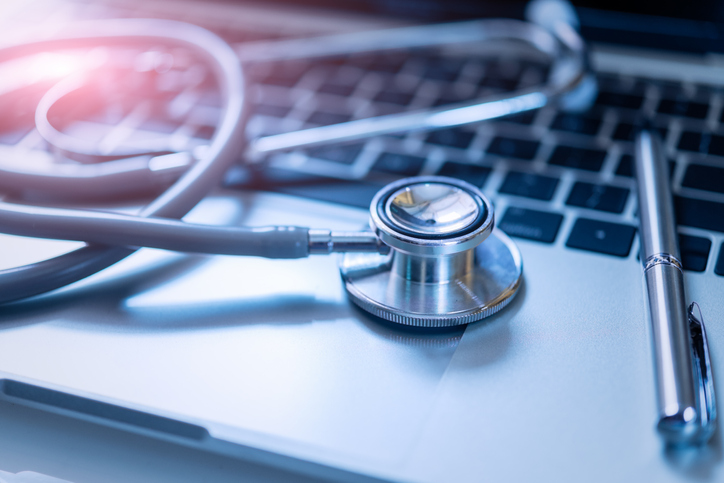 After practicing medicine in Savannah for nearly 40 years, Dr. Leonard Wojnowich of SouthCoast Health will be hanging up his stethoscope as a family medicine physician.
"Throughout his career, Dr. Wojnowich has displayed tireless dedication to SouthCoast Health, his colleagues, and patients," says John Marrero, Administrator of SouthCoast Health. "He'll be missed greatly at SouthCoast, and we wish him happiness in retirement."
Upon receiving his Doctor of Medicine degree from the University of North Carolina at Chapel Hill in Chapel Hill, N.C., Dr. Wojnowich began his family practice residency at Memorial Medical Center in Savannah in 1979. He soon fell in love with the city, and he has remained in Savannah ever since.
"It was a quaint little town back then, and I've loved watching it transform through the years," Dr. Wojnowich says. "There's so much history in Savannah, and I have a great deal of affection for the city."
As his love for Savannah began to grow, so did his passion for family medicine. Dr. Wojnowich served as chief of staff at St. Joseph's/Candler Hospital before becoming a founder member of SouthCoast Health in 1996.
"The wonderful thing about family medicine is you're able to take care of the whole family, from newborns to grandparents," Dr. Wojnowich says. "I have several generations of family members who have been with me almost 40 years. I've seen them grow up. You develop a special relationship with families, and many become dear friends."
Throughout his career, Dr. Wojnowich cites many lessons learned. However, one of the most valuable takeaways, he says, is the importance of listening to patients.
"The main thing is you have to be able to listen and not put your opinions out there right away," he says. "Patients come from all walks of life and have their own experiences. Just listen for a while to hear where they're coming from, what their problems are, and what their environment is, and then you can concentrate on taking care of their medical needs."
The gift of retirement will allow Dr. Wojnowich to focus on some personal needs, from immersing himself in hobbies such as photography and scuba diving to volunteering at clinics that serve the needy. When he's not riding his Harley-Davidson motorcycle, he hopes to be tinkering on his 1967 Corvette Stingray. In addition, he hopes to participate in medical service trips to third world countries and to continue teaching at Mercer Medical School.
Most importantly, he says, is the opportunity to spend time with his children and grandchildren. According to Dr. Wojnowich, the 24-7 physician lifestyle can be challenging when it comes to work-life balance, and he looks forward to making up for lost time.
"I would definitely tell young doctors to balance their lives," he says. "Make sure to take care of your own health, and cherish time with your family, in addition to taking care of your patients."
---
Whether you are looking for a primary care doctor or a pediatrician, or another medical specialist, SouthCoast Health has you covered with its wide range of world-class healthcare services, available throughout the Coastal Empire and Lowcountry. Founded in 1996, SouthCoast Health has 120 physicians and medical professionals in 17 locations in Savannah, Richmond Hill, Pooler, Rincon, Baxley, Bluffton, Hilton Head, Hinesville, and Statesboro. SouthCoast Health offers comprehensive medical services including: Family Medicine, Internal Medicine, Pediatrics, Allergy and Immunology, Cardiology, Endocrinology, Eye Care, Imaging, Infectious Diseases, Nephrology, Neurology, Physical Therapy, Podiatry, Sleep Medicine, Surgery, Clinical Trial Research Studies, Diabetic Self-Management Training Sessions, Dietetic Counseling, High Risk Breast Cancer Clinic, Laboratory Services, Massage Therapy, Optical Shop, Pharmacy, and Urgent Care.