Why You Should Become an Organ Donor
Wednesday, March 6, 2019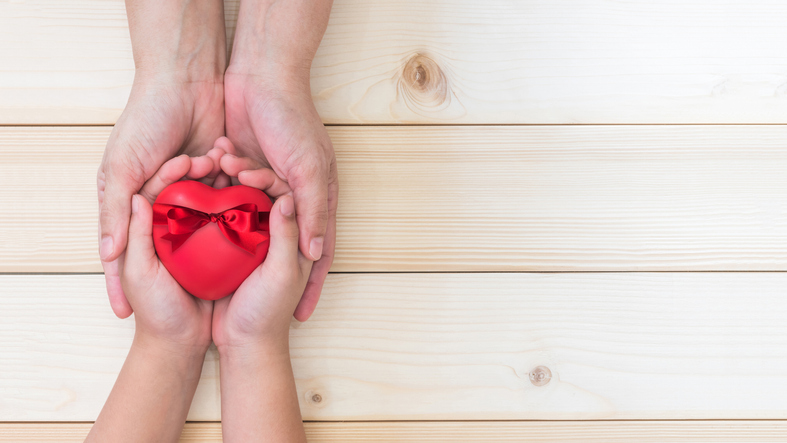 As of August 2017, over 114,000 men, women, and children are on the national transplant waiting list. Even worse, every ten minutes someone new is added.
Each year, the difference between the number of people waiting for organs versus the number of people willing to donate grows wider year after year. While 95% of US adults support organ donation, only about 54% are actually signed up to be donors. That means about 20 people die each day waiting for a transplant.
A single donor has one heart, two lungs, one liver, one pancreas, two kidneys, and one intestine to give away when they no longer need them. Signing up to become an organ donator is easy, simple, and a one-time decision.
To encourage more people to become organ donors and save lives, we're explaining the basics and busting common myths below.
What is Organ Donation?
Being one of the greatest advancements in modern medicine, organ donation is when an organ or tissue is surgically removed and then given to someone who needs the donation to survive.
In case you were curious, here is a running list of all that can be transplanted:
Liver
Kidney
Pancreas
Heart
Lung
Intestine
Cornea
Middle Ear
Skin
Bone
Bone Marrow
Heart Valves
Connective Tissue
Vascularized Composite Allografts, or, in other words, transferring many of the above options at once.
Common Myths with Organ Donation
There are several popular myths surrounding organ donors that keep many people from signing up. Nobody wants to think about what happens when they die, so it makes sense that rumors spread in this often-uncomfortable discussion.
If you've heard any of the following myths, you're not alone. But, know that none of them are true and most are spread as excuses to keep people from signing up to saves lives.
We repeat. These myths are not true.
Hospital staff and medical professionals won't work as hard to save the lives of organ donors.
An open-casket funeral isn't an option for people who have donated organs or tissues.
Someone who is too old shouldn't donate his or her organs.
Those who aren't in the best of health are not suited for organ donation.
The families of people who donate their organs will be charged.
How to Become an Organ Donor
After a person has passed away, they are evaluated by the Organ Procurement Agency to discover their donor suitability. Anyone is available for organ donation, and, if you sign up, you might just be the perfect match for someone in desperate need of a heart or a lung.
Here's how to do just that:
Register with the National Donate Life Registry.
Click "yes" when asked if you're an organ donor next time you get a new license or update your current one.
Tell all of your family and friends about your choice! If all else fails, they will know what to do in case the worst happens and you aren't able to make your health decisions yourself.
SouthCoast Health is always here to answer all of your medical questions, and, since we have a wide range of medical professionals and departments, we can handle most discussions about organ donation, no matter what body part your questions cover. Click here to schedule an appointment today.
---
Whether you are looking for a primary care doctor or a pediatrician, or another medical specialist, SouthCoast Health has you covered with its wide range of world-class healthcare services, available throughout the Coastal Empire and Lowcountry. Founded in 1996, SouthCoast Health has 120 physicians and medical professionals in 17 locations in Savannah, Richmond Hill, Pooler, Rincon, Baxley, Hilton Head, Hinesville, and Statesboro. SouthCoast Health offers comprehensive medical services including: Family Medicine, Internal Medicine, Pediatrics, Allergy and Asthma, Cardiology, Endocrinology, Eye Care, Imaging, Infectious Diseases, Nephrology, Neurology, Physical Therapy, Podiatry, Sleep Medicine, Surgery, Clinical Trial Research Studies, Diabetic Self-Management Training Sessions, Dietetic Counseling, Laboratory Services, Massage Therapy, Optical Shop, Pharmacy, and Urgent Care.