4 Tips for Dealing with Savannah Pollen Season
Monday, April 18, 2016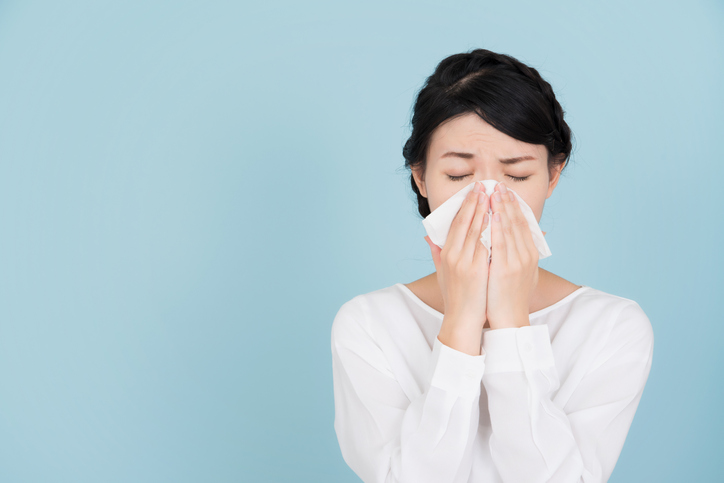 Dealing with seasonal allergies, especially in a highly forested area like Savannah, can be challenging to say the least. Even with spring in full swing, there are still several things that you can do to have a pain free pollen season.
Know it When You Feel It
Pollen allergies are usually fairly obvious, but there may be times that they can be confused with something else like a common cold. When it's a pollen allergy, you will generally notice some or all of the following symptoms:
Nasal congestion
Sinus pressure
Facial pain, especially the nose area
Constantly running nose
Watery eyes
Itchy eyes
Painful or scratchy throat
Dry cough
Dark under-eye circles
Dealing With The Pollen - The Right Way
Dealing with the seasonal allergies the right way requires several basic steps. These are easy to follow and can make a huge difference in the way that you feel during Savannah's pollen season.
1. Know Your Allergy Triggers
You may think that all spring allergies are the same, but actually each person experiencing spring allergy symptoms has different specific triggers and pollens they are allergic to. Whether it's tree pollen, grass pollen, or weed pollen, it's important to see an allergist to determine your specific allergy triggers.
2. Find the Source
So maybe you do know the specific pollen triggers for your allergies - but have you considered every pollen source? Think of the times when your allergies are worse and look for commonalities. Are the windows open during your worst allergy problems? Do you have a pet that may be tracking pollen inside after they play outdoors? Even small things can matter. For example, you may be bringing pollen indoors via your shoes, so take them off (and clean them, if possible!) as soon as you enter the house to avoid continued exposure.
3. Get Medical Help
Medical help is perhaps the most essential of the tips for dealing with pollen allergies. An allergist can not only help you identify your specific triggers, but also administer various treatment options like immunotherapy and medicine prescriptions.
4. Begin Treatment Before Symptoms Start
The best time to start your allergy treatments is before symptoms even start. At the very beginning of pollen season, tackle the problem proactively! The sooner that you start, the greater the chance that you won't have to deal with pollen misery at all.
Ready to get help for your allergies during this year's pollen season? SouthCoast is ready to help. Contact us or give us a call at 912-691-3600 to get access to our allergy and immunology services today!
---
Whether you are looking for a primary care doctor or a pediatrician, or another medical specialist, SouthCoast Health has you covered with its wide range of world-class healthcare services, available throughout the Coastal Empire and Lowcountry. Founded in 1996, SouthCoast Health has 120 physicians and medical professionals in 17 locations in Savannah, Richmond Hill, Pooler, Rincon, Baxley, Bluffton, Hilton Head, Hinesville, and Statesboro. SouthCoast Health offers comprehensive medical services including: Family Medicine, Internal Medicine, Pediatrics, Allergy and Immunology, Cardiology, Endocrinology, Eye Care, Imaging, Infectious Diseases, Nephrology, Neurology, Physical Therapy, Podiatry, Sleep Medicine, Surgery, Clinical Trial Research Studies, Diabetic Self-Management Training Sessions, Dietetic Counseling, High Risk Breast Cancer Clinic, Laboratory Services, Massage Therapy, Optical Shop, Pharmacy, and Urgent Care.