IBS: Symptoms & Treatment Options
Tuesday, April 26, 2016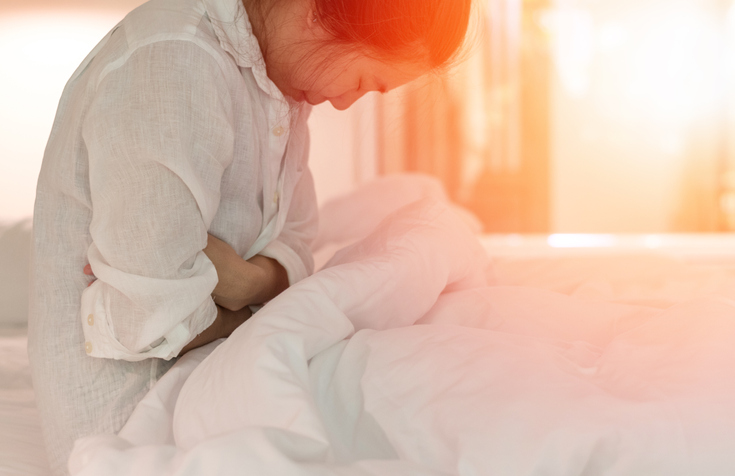 IBS, or irritable bowel syndrome, impacts between 10 and 15 percent of the U.S. population. While the symptoms can range from mild to severe, the disorder is the most common one diagnosed by gastroenterologists and is responsible for about 12 percent of the visits that primary care doctors receive. April is IBS awareness month, a time to encourage people to learn about the disorder that impacts so many. This type of education can help encourage people to get the help they need to improve their quality of life.
Symptoms of IBS
The symptoms of IBS tend to occur in clusters. It is also important for patients to note that symptoms can change. There are two main types of symptoms:
Those related to pain or discomfort in the abdomen
Those related to bowel habits
Symptoms related to the abdomen: Patients will generally experience pain or other discomfort, such as cramping or sharp pains, in their abdomen. This pain may dissipate when the person has a bowel movement and it might change in its frequency and strength depending upon the bowel symptoms the patient is experiencing.
Symptoms related to bowel movements: With IBS, patients may experience abnormal bowel movements like diarrhea or constipation.
In addition to these two main types of symptoms, patients may also experience difficulties, such as being unable to completely empty their bowels, nausea, bloating or heartburn.
How is IBS diagnosed?
Using what is known as the Rome III criteria, doctors will use three main factors when diagnosing a patient with IBS.
They want to know if there is improvement with bowel movements.
They want to see if the onset of the symptoms was accompanied by a change in the number of stools.
They want to see if the start of the symptoms included a change in the appearance of the stools.
Treatment
The treatment a patient needs will depend upon a number of factors, including the severity of the disorder. It is common for people to be encouraged to keep a daily diary to help identify potential triggers, such as stress. Patients might also pursue treatments, such as cognitive-behavioral therapy. Those with more severe IBS might need medications to help them control symptoms.
---
IBS can be a frustrating and uncomfortable condition for countless people throughout the country. Those who believe that they might be struggling with the disease should contact SouthCoast Health's Primary Care Services to learn more about diagnosis and treatment options.
---
Whether you are looking for a primary care doctor or a pediatrician, or another medical specialist, SouthCoast Health has you covered with its wide range of world-class healthcare services, available throughout the Coastal Empire and Lowcountry. Founded in 1996, SouthCoast Health has 120 physicians and medical professionals in 17 locations in Savannah, Richmond Hill, Pooler, Rincon, Baxley, Bluffton, Hilton Head, Hinesville, and Statesboro. SouthCoast Health offers comprehensive medical services including: Family Medicine, Internal Medicine, Pediatrics, Allergy and Immunology, Cardiology, Endocrinology, Eye Care, Imaging, Infectious Diseases, Nephrology, Neurology, Physical Therapy, Podiatry, Sleep Medicine, Surgery, Clinical Trial Research Studies, Diabetic Self-Management Training Sessions, Dietetic Counseling, High Risk Breast Cancer Clinic, Laboratory Services, Massage Therapy, Optical Shop, Pharmacy, and Urgent Care.