How to Know if You have a Food Allergy
Tuesday, May 14, 2019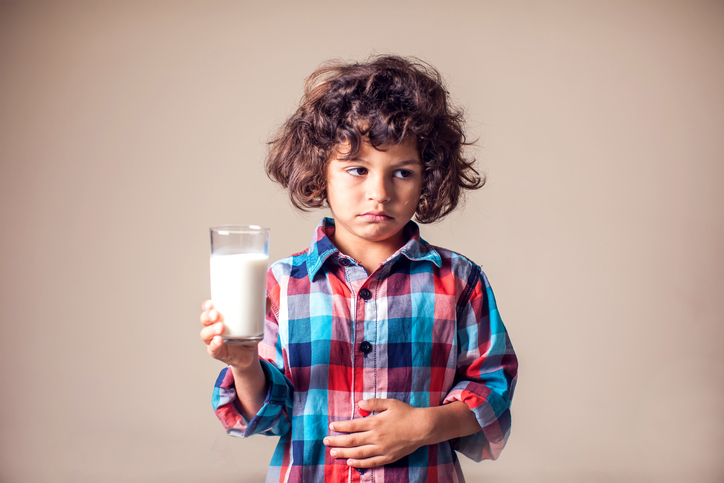 For those that have food allergies, meal-prep, going out to eat, and even at-home cooking instantly becomes more complicated. This is made even more complicated for individuals who don't have an accurate diagnosis for their food allergies. With 32 million Americans having food allergies including 5.6 million children under the age of 18, the question of "do I have a food allergy" is a concerning reality many people have to face.
"Reactions to food allergens can range per person," SouthCoast Health Allergist Dr. Wasil Khan stated. "From something simple like sneezing and coughing to more serious reactions like, hives, swelling, and even blood pressure changes leading to unconsciousness and death from anaphylaxis. The best step for anyone who thinks they might have a food allergy is to see an allergist like me."
If you're asking yourself if you have a food allergy, keep reading below to learn more.
Common Food Allergy Signs and Symptoms
If you're wondering if you have a food allergy, it's worth knowing what a food allergy is. The correct medical definition states that a food allergy occurs when your immune system reacts negatively to a food when it shouldn't. In other words, your immune system will, of course, react negatively when you consume things that you shouldn't, like plastic or cleaning supplies. However, when your body reacting negatively to needed things like almonds or milk, this results in the food allergy symptoms that often occur.
However, food allergies are different from food intolerance. The latter occurs when your body has trouble digesting certain foods, leading to a whole different range of symptoms and issues.
With food allergies, when you eat the foods to which you are allergic, your body quickly releases chemicals that that can cause the following symptoms:
Tingling/itching in the mouth
Swelling in your lips, face, tongue, throat, and potentially other parts of your body.
Wheezing / trouble breathing
Nasal congestion
Hives, general itching, or eczema, which is a section of your skin that becomes itchy or inflamed.
Abdominal pain
Dizziness
Lightheadedness
Fainting
Diarrhea
Nausea
Vomiting
In the most extreme situations, anaphylaxis can occur. It's rare that an adult with food allergies wouldn't already know if a reaction would be life-threatening or not. But, if you weren't aware yet, don't have EpiPens on hand, or haven't been able to identify your child's food allergies yet, be on the lookout for the following symptoms:
Your airways tighten up and are constricted
Your throat swells up, making it hard to breathe
Shock
Severe drop in blood pressure
Rapid pulse
Loss of consciousness
If this happens to you or someone you love, use your epinephrine injector device (if you have one) and get to the emergency room ASAP.
What To Do if You Think You're Allergic
The first and most vital step if you think you have a food allergy is to go visit your doctor right away. Especially if it has the potential to become life-threatening, no amount of self-diagnosis can protect you from a terrifying situation.
Seeing an allergist will allow you to be clearly diagnosed and discover which allergens you are most sensitive to. Self-diagnosis may be inaccurate. Plus, if you're wrong, you could just be unnecessarily depriving yourself of certain nutritious and tasty foods!
However, if you are unable to make it to your doctor's office quickly for suspected food intolerance, there are a few things you can do to help:
Keep a food diary. Writing down everything you eat not only helps keep it all straight in your head, but it can also help your future visit with your dietitian or allergen. Providing a detailed food diary will allow the experts in the field to discover insights you might be missing yourself.
Try elimination diets. If you suspect you are allergic to something, try eliminating it from your diet and track how you feel. Our incredible dietitian can help you establish the perfect diet for doing so. "Along with keeping a food diary, keep a symptoms diary to see how your diet and other factors might be contributing to your symptoms. You never know what sort of surprising things you might uncover," SouthCoast Health Dietitian Rebekah Laurance stated. "I'm here to help you establish a diet that will give you the nutrients you need while also avoiding the things that make you feel sick. I'm happy to help!"
Speak with a loved one. If you are fearful of a more serious reaction, speak with your loved ones and let them know what's going on. That way, they can help you be prepared for any serious situations, as well as help you avoid the foods you are concerned about.
The Process of Being Tested for Food Allergies
What is the process like for getting a food allergy test? It's a simple, worry-free procedure.
First, you and your physician will determine which foods to start with. Once that has been decided, a very small liquid food extract will be dropped onto your skin. Following, your skin will be lightly pricked and what happens next will show you and your physician if you are allergic.
If after 15-20 minutes a raised bump appears, then it's very likely you are allergic to that food.
If you're still anxious about this topic, reach out to our expert dietitian and allergist team by clicking here.
---
Whether you are looking for a primary care doctor or a pediatrician, or another medical specialist, SouthCoast Health has you covered with its wide range of world-class healthcare services, available throughout the Coastal Empire and Lowcountry. SouthCoast Health has 120 physicians and medical professionals in 18 locations in Savannah, Richmond Hill, Pooler, Rincon, Baxley, Hilton Head, Hinesville, and Statesboro. SouthCoast Health offers comprehensive medical services including: Family Medicine, Internal Medicine, Pediatrics, Allergy and Immunology, Cardiology, Endocrinology, Eye Care, Imaging, Infectious Diseases, Nephrology, Neurology, Physical Therapy, Podiatry, Sleep Medicine, Surgery, Clinical Trial Research Studies, Diabetic Self-Management Training Sessions, Dietetic Counseling, Laboratory Services, Massage Therapy, Optical Shop, Pharmacy, and Urgent Care.