What Is the LINX® Reflux Management System?
Wednesday, July 10, 2019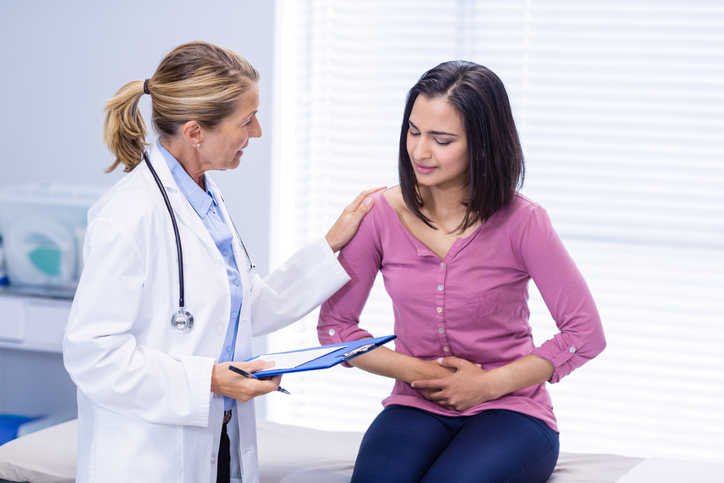 Most people experience heartburn or indigestion from time to time, but about 15 to 30 percent of the population have a serious medical condition called Gastroesophageal Reflux Disease (GERD).
"When someone has GERD, it means they're experiencing the burning pain from heartburn or indigestion more than twice a week," SouthCoast Health surgeon Dr. Jeffrey Mandel stated. "That kind of discomfort can be seriously disruptive to a happy and healthy lifestyle, not to mention the serious complications that can arise if GERD is left untreated."
Previously, the most common form of treatment for GERD was over the counter medications or lifestyle adjustment. But, for some, those treatments don't cause the symptoms to fade. For those people, that's where LINX® Reflux Management System steps in, a surgery tool SouthCoast Health is proud to offer our patients.
If you're considering a new approach to treating GERD and acid reflux, then keep reading to learn more about the LINX® Reflux Management System. To start off, we're explaining what LINX® most commonly treats: GERD.
What Does LINX® Reflux Management System Treat?
Acid reflux occurs when stomach acid and bile flow up from the stomach through the food pipe. Those that have this experience more than twice a week have GERD. When this happens, it can cause damage to the lining of the esophagus, throat, and lungs.
LINX® was created to stop that toxic stomach acid from doing harm to other parts of the body. Here are several other common symptoms LINX® helps to stop:
Vomiting
Nausea
Difficulty Swallowing
Bad Breath
Abdominal Pain
Tooth erosion
Chest pain
Belching
Shortness of breath
Regurgitation
Asthma
Hoarseness
Coughing
What is LINX® Reflux Management System?
LINX® is an implant about the size of a quarter. It is surgically placed through an invasive laparoscopic procedure. Technically, LINX® is made up of titanium beads that all have magnetic cores. These beads form a small circle, and, once placed around the esophagus, are able to tighten around the barrier to prevent reflux from happening.
However, LINX® also opens and closes when it needs to. As an example, LINX® opens when something is swallowed and when someone needs to throw up, but it closes when stomach acid wants to come out of the stomach.
The great news is that LINX® is extremely successful. 85% of patients stopped having to take daily reflux medication five years after receiving LINX®. In addition, 88% of patients reported no more heartburn, 99% of patients had no more regurgitation, and patients also reported decreased gas and bloating after five years with LINX®. Above all, patients using this device reported a higher quality of life, which is why SouthCoast Health is proud to now offer this resource to our patients.
SouthCoast Health Surgeon, Dr. Mandel has been implanting LINX® since 2013 and has performed over 200 LINX® procedures. Find out if you are a candidate for LINX® by scheduling a consultation with Dr. Mandel here.
---
Whether you are looking for a primary care doctor or a pediatrician, or another medical specialist, SouthCoast Health has you covered with its wide range of world-class healthcare services, available throughout the Coastal Empire and Lowcountry. SouthCoast Health has 120 physicians and medical professionals in 18 locations in Savannah, Richmond Hill, Pooler, Rincon, Baxley, Hilton Head, Hinesville, and Statesboro. SouthCoast Health offers comprehensive medical services including: Family Medicine, Internal Medicine, Pediatrics, Allergy and Immunology, Cardiology, Endocrinology, Eye Care, Imaging, Infectious Diseases, Nephrology, Neurology, Physical Therapy, Podiatry, Sleep Medicine, Surgery, Clinical Trial Research Studies, Diabetic Self-Management Training Sessions, Dietetic Counseling, Laboratory Services, Massage Therapy, Optical Shop, Pharmacy, and Urgent Care.