Your Sleeping Habits Could Be Making You Feel Tired
Friday, August 30, 2019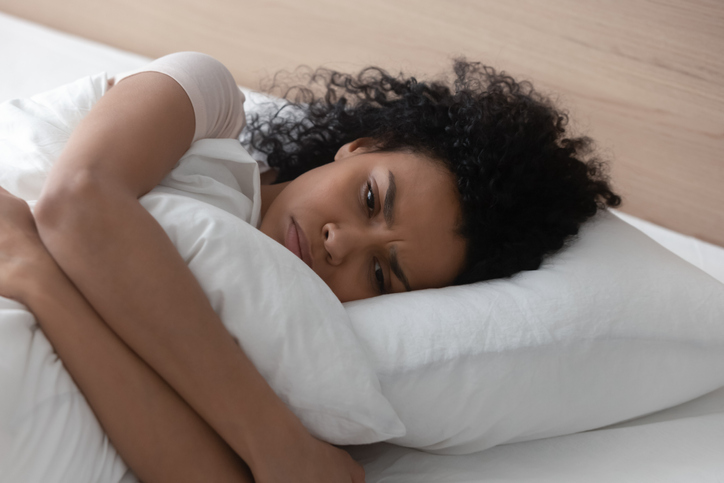 It's Monday morning. Your alarm wails to wake you up, but you still feel so tired. All you want is just a few more minutes of sleep. So, you roll over, hit the snooze button on your alarm, and cuddle back into your blankets. If this sounds like a regular morning routine to you, you're not alone.
57 percent of Americans say that they hit the snooze button at least once every morning. But it's important to look at what could be making you feel so tired. Your habits may just be having an effect on how well-rested you are in the morning.
Keep reading below to see how your sleep habits, or your sleep hygiene, could be negatively impacting your sleep.
Why aren't I feeling well-rested?
If you are reading this article you are of the age where you should be getting seven to eight hours of sleep for optimal health. Yes, you read that right, seven to eight hours a night. For most folks, it seems like there is just not enough time in the day to get everything done AND get 8 hours of sleep. But not getting 8 hours regularly is linked to increase weight, heart disease, and even early death. Making the effort to get enough sleep is one of the most important things you can do for your health and happiness.
Having a good bedtime routine and a good sleep environment, referred to as sleep hygiene, is critical for this. You should have a dark, quiet, cool and comfortable sleep space. There should be no electronics. The blue light wavelength that is emitted from electronics is as powerful as the noon day sun in suppressing your melatonin level, the hormone that sets your sleep time. This can really mess up your sleep schedule, making you feel that your bedtime is not the right time to go to sleep.
If you need to use those things to wind down, use them in a different room. It's good to keep your bedroom as your dedicated sleep space, where you don't do anything else but sleep. That way your brain automatically knows to get ready to sleep as soon as you step into the room. If need be, there are programs and applications that can remove the blue light from your devices at night, which can help to negate the negative effect of computer screens on your melatonin levels.
If you routinely get 8 hours of sleep and have good sleep hygiene but still feel sleepy, there could be something wrong with your sleep quality. In other words, no amount of sleep will make you feel rested. If this is the case, you need to see a physician for sleep testing to identify why you're not refreshed or restored. Certain medications, sleep conditions such as narcolepsy, movement disorders, or breathing disorders like obstructive sleep apnea could be interfering with your sleep.
If you have any more questions about your sleeping habits, click here to schedule an appointment with SouthCoast Health's expert team.
---
Whether you are looking for a primary care doctor or a pediatrician, or another medical specialist, SouthCoast Health has you covered with its wide range of world-class healthcare services, available throughout the Coastal Empire and Lowcountry. SouthCoast Health has 120 physicians and medical professionals in 18 locations in Savannah, Richmond Hill, Pooler, Rincon, Baxley, Hilton Head, Hinesville, and Statesboro. SouthCoast Health offers comprehensive medical services including: Family Medicine, Internal Medicine, Pediatrics, Allergy and Immunology, Cardiology, Endocrinology, Eye Care, Imaging, Infectious Diseases, Nephrology, Neurology, Physical Therapy, Podiatry, Sleep Medicine, Surgery, Clinical Trial Research Studies, Diabetic Self-Management Training Sessions, Dietetic Counseling, Laboratory Services, Massage Therapy, Optical Shop, Pharmacy, and Urgent Care.