When Is It Time to Get Assistance for Taking Care of Your Elderly Parents?
Thursday, October 10, 2019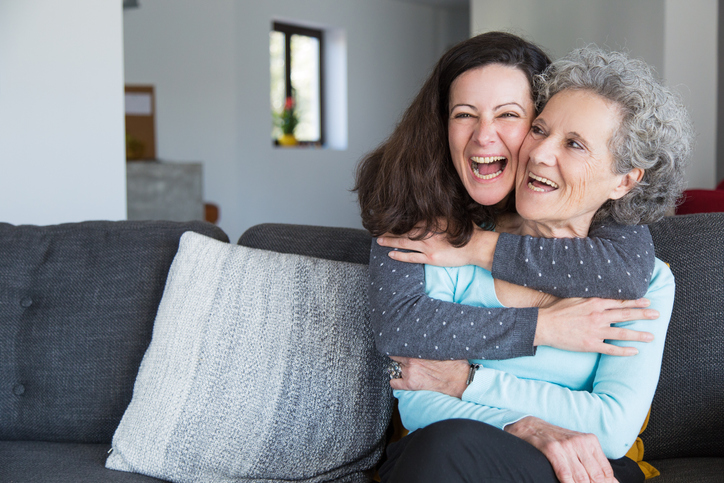 It's one of the worst facts for many of us as we grow older: our parents also grow older too. By the time we're adults, usually, our parents have begun to have health issues. In fact, some may even need additional assistance with managing whatever ailments they're facing, and that's where things can begin to get stressful. For most of us, our parents were our childhood caretakers. They played the most important role in shaping us into the adults that we have become, and we want to return the favor to them when they can no longer take care of themselves.
When that time comes, there is so much to consider that it quickly grows overwhelming. To help simplify the process as much as we can, here are the biggest tips you should remember if you need to decide when it's time to get assistance for taking care of your elderly parents.
Receive a Medical Assessment of Your Parents' Health
Before you can make any major decisions on healthcare regarding your parents, you need to have a proper health assessment of them. Reach out to a physician you trust who can perform the full physical. This will allow you to know the full extent of what medical help your parents need, and this information will only help you to make an informed decision.
If this is a hot item on your to-do list, click here to schedule an appointment with our general physicians to perform a medical exam on your parents.
Remember that Communication is Key
While you're making this major decision, it's important to keep everyone who is involved in the know and to voice out all the details you are considering. This is especially true for your parents. Sit down to have a good, honest talk with them to discover what they're thinking, to ask them how they're feeling, and to get their opinions on what next steps they would like to see.
That way you will also include them in the decision-making process, make them feel better throughout the stressful situation, and give yourself more confidence through every step of the way.
Include Yourself in the Decision Making
Just as important as including your parents in the conversation is including yourself. It's vital to consider what you can handle, how you will balance taking care of your parents, and also how you will take care of yourself through the process. While you're deciding, make sure to schedule ample time to reflect on what you're feeling and your thoughts on the process.
If you don't think through these questions, you will more likely run into burn-out and frustrating emotions during the entire decision-making affair.
Consider Finances
Taking care of your parents will take money. There's no way around that. You will need to work through exactly how much your final decision will cost and what your finances can manage. Make sure to explore how much your insurance, along with your parents, can help to cover.
If you don't think through this, it will be easy to end up over-spending and find yourself in debt.
Have any more questions about when it's time to get assistance for taking care of your elderly parents? Give SouthCoast Health a call at 912.691.3600.
---
Whether you are looking for a primary care doctor or a pediatrician, or another medical specialist, SouthCoast Health has you covered with its wide range of world-class healthcare services, available throughout the Coastal Empire and Lowcountry. Founded in 1996, SouthCoast Health has 120 physicians and medical professionals in 17 locations in Savannah, Richmond Hill, Pooler, Rincon, Baxley, Bluffton, Hilton Head, Hinesville, and Statesboro. SouthCoast Health offers comprehensive medical services including: Family Medicine, Internal Medicine, Pediatrics, Allergy and Immunology, Cardiology, Endocrinology, Eye Care, Imaging, Infectious Diseases, Nephrology, Neurology, Physical Therapy, Podiatry, Sleep Medicine, Surgery, Clinical Trial Research Studies, Diabetic Self-Management Training Sessions, Dietetic Counseling, High Risk Breast Cancer Clinic, Laboratory Services, Massage Therapy, Optical Shop, Pharmacy, and Urgent Care.