National Women's Health Week
Wednesday, May 11, 2016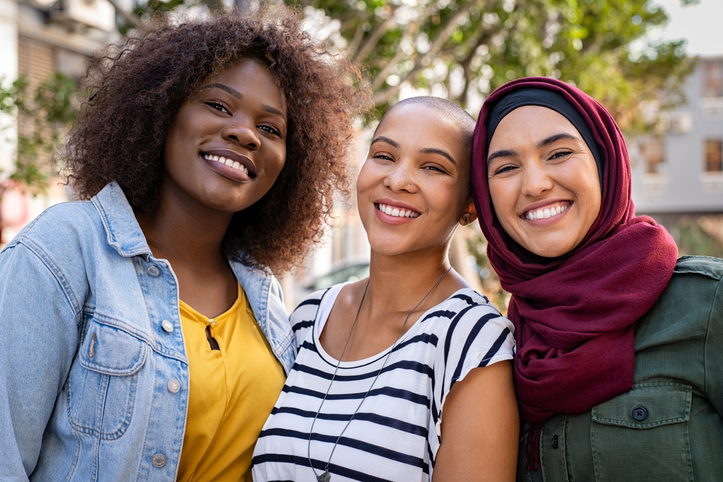 To improve women's health throughout the nation, the U.S. Department of Health and Human Services Office on Women's Health has created National Women's Health Week, which begins on Mother's Day each year.
This once-a-year observance strives to empower women to learn about their health and the many services available to them. Through educational venues, health and nutrition guidance, and multiple resource leads, National Women's Health week is able to show women all across the nation how important it is to pay close attention to their mental and physical health.
Living an enjoyable life means women must keep their mental and physical health in check. And while many avoid going to the doctor for routine checkups because they don't endure any symptoms of concern, this can lead to an array of negative illnesses and conditions down the road. General health checkups should include those that are focused on limiting alcohol use, avoiding nicotine, maintaining healthy blood pressure, incorporating workouts and exercise into a daily routine, and much more.
At SouthCoast Health, we are dedicated to helping women in our communities achieve total wellness for life through a wide array of women's health services. These include primary care, our high-risk breast cancer clinic, and many other specialty medical services.
Interested in getting involved? You can be a part of this movement by taking the National Women's Health Week pledge! If you want to help promote the observance to your friends and family, make sure to take advantage of the numerous social media and promotional tools found here: http://www.womenshealth.gov/nwhw/.
It is highly encouraged that women use this week to start a new way of living. To adapt a lifestyle that leads to more preventative screenings, being more active, eating healthier, paying closer attention to mental and physical health, quitting smoking, and even stopping phone use while driving.
If you're looking to kick-start a new, healthier lifestyle in honor of Women's Health Week, schedule an appointment with one of our primary care physicians today or give us a call at 912-691-3600!
---
Whether you are looking for a primary care doctor or a pediatrician, or another medical specialist, SouthCoast Health has you covered with its wide range of world-class healthcare services, available throughout the Coastal Empire and Lowcountry. Founded in 1996, SouthCoast Health has 120 physicians and medical professionals in 17 locations in Savannah, Richmond Hill, Pooler, Rincon, Baxley, Hilton Head, Hinesville, and Statesboro. SouthCoast Health offers comprehensive medical services including: Family Medicine, Internal Medicine, Pediatrics, Allergy and Immunology, Cardiology, Endocrinology, Eye Care, Imaging, Infectious Diseases, Nephrology, Neurology, Physical Therapy, Podiatry, Sleep Medicine, Surgery, Clinical Trial Research Studies, Diabetic Self-Management Training Sessions, Dietetic Counseling, Laboratory Services, Massage Therapy, Optical Shop, Pharmacy, and Urgent Care.