How your Diet Should Change As You Age
Wednesday, February 26, 2020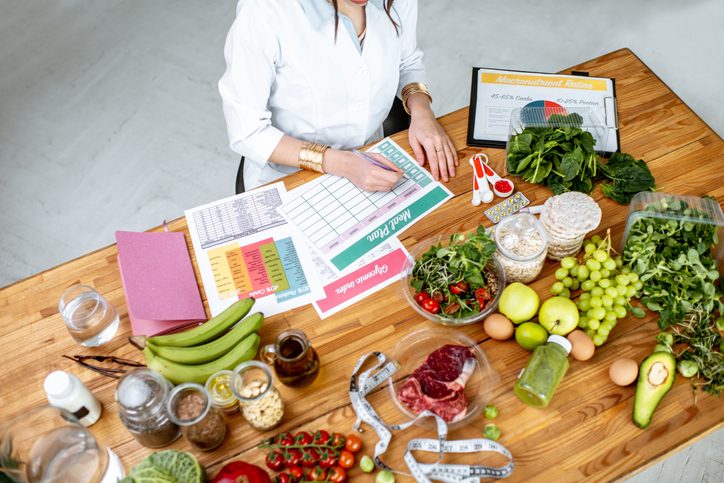 When it comes to getting all of the nutrients you need on a daily basis, the process is complicated. What things should you avoid and what should you eat more of? What does organic really mean anyway? Things get even more complicated when you add your age to the mix.
"So many things change as our bodies age and develop," SouthCoast Health Dietitian Rebekah Laurance stated. "The same is certainly true for our food needs. To keep up with our health, energy levels, and happiness, we have to be willing to adapt our diets.
To learn how your diets should change as you age, keep reading.
Updating Your Diet as You Grow Older
Want to stay happy, healthy, and ready to face whatever challenges come your way? Take a look at the following diet tips to follow as you grow older.
Keep drinking water. It can become even harder as people grow older to drink the necessary water to stay hydrated. Dehydration is a serious threat to elderly people and can lead to quickly deteriorating health.
For seniors, eating an increased amount of protein and fiber is absolutely essential. Doing so keeps your digestive systems, energy levels, and strength all in check. An easy way to do this? Eat more whole grains like whole grain cereals, breads and pastas or switching to brown rice.
Upping your daily dosage of calcium and vitamin D is also equally important. Older bones need help keeping themselves nice and healthy. This help prevent bone breaks and diseases like osteoporosis that elderly people are more at risk for.
For those who are older, eating can become more of a hassle. It may not be as enjoyable of a process as it was before, leading to a decreased appetite which can wreak havoc on your body. An easy way around that is to make eating meals a social event by inviting your loved ones.
Your tastes will change. While you might have loved broccoli when you were younger, as you grow older your desire to eat that type of food may dissolve. This is totally normal and something you should embrace. There is no reason to force yourself to eat something you don't enjoy anymore. Experiment with replacements that will give you just as much nutrition and make you as happy as before.
Speak with your trusted physicians. They know what you need to keep yourself happy and healthy. It's easy to lean on them throughout your aging process, just like this SouthCoast Health patient did during her thirty years of seeing our doctors.
If you have any more questions about how your diet should change as you age, click here to schedule an appointment with an expert at SouthCoast Health or give us a call at 912-691-3600.
---
Whether you are looking for a primary care doctor or a pediatrician, or another medical specialist, SouthCoast Health has you covered with its wide range of world-class healthcare services, available throughout the Coastal Empire and Lowcountry. SouthCoast Health has 120 physicians and medical professionals in 18 locations in Savannah, Richmond Hill, Pooler, Rincon, Baxley, Hilton Head, Hinesville, and Statesboro. SouthCoast Health offers comprehensive medical services including: Family Medicine, Internal Medicine, Pediatrics, Allergy and Asthma, Cardiology, Endocrinology, Eye Care, Imaging, Infectious Diseases, Nephrology, Neurology, Physical Therapy, Podiatry, Sleep Medicine, Surgery, Clinical Trial Research Studies, Diabetic Self-Management Training Sessions, Dietetic Counseling, Laboratory Services, Massage Therapy, Optical Shop, Pharmacy, and Urgent Care.