Dr. Sellers Offers Women's Health Services as Part of Family Medicine Practice
Thursday, March 26, 2020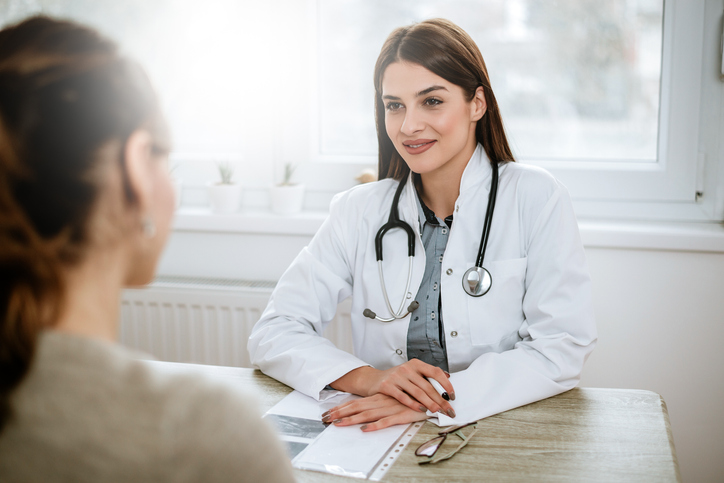 Dr. Rebecca Sellers enjoys the breadth of family medicine, serving an array of patients with a wide range of needs. This allows her to practice a variety women's health services, which remains a personal passion.
"Patients are often surprised I offer women's health services," says Dr. Sellers. "That's why I chose family medicine, because I get to keep my skill set broad."
While in medical school, Dr. Sellers learned a family medicine doctor can do quite a lot in the area of women's health. The family physicians she watched performing women's health services became mentors and inspired her to one day use those same skills as an attending physician.
Today, Dr. Sellers does just that and is happy to offer this type of care.
Among her services is contraception care, which includes consulting with patients on choosing the right contraception. One choice would be Nexplanon, a small rod Dr. Sellers places under the skin of a female patient's upper arm. The procedure takes approximately 15 minutes, and Nexplanon prevents pregnancy for up to three years. In fact, according to Dr. Sellers, Nexplanon is more effective than a bilateral tubal ligation, most commonly known as having one's tubes tied.
"A lot of my younger female patients are thankful they can visit me with cold or sinus issues or abdominal pain, and later we can talk about what their contraceptive method of choice might be," she explains.
In addition to other contraceptive care, including IUD placement and removal, Dr. Sellers performs some outpatient gynecology. Dr. Sellers offers Pap smear tests, and can address abnormal bleeding, vaginal discharge changes, and other sexual health concerns.
For example, when women have any bleeding after menopause, it can be concerning. Dr. Sellers can perform an endometrial biopsy. She takes a sampling from the uterus and sends the tissue for testing to make sure it's not precancerous or a sign of endometrial cancer.
Additionally, she offers hormone replacement for menopausal women.
"Women's health is important to me," Dr. Sellers says. "I truly enjoy the interaction with women and the services surrounding women's health."
---
Whether you are looking for a primary care doctor or a pediatrician, or another medical specialist, SouthCoast Health has you covered with its wide range of world-class healthcare services, available throughout the Coastal Empire and Lowcountry. SouthCoast Health has 120 physicians and medical professionals in 18 locations in Savannah, Richmond Hill, Pooler, Rincon, Baxley, Hilton Head, Hinesville, and Statesboro. SouthCoast Health offers comprehensive medical services including: Family Medicine, Internal Medicine, Pediatrics, Allergy and Immunology, Cardiology, Endocrinology, Eye Care, Imaging, Infectious Diseases, Nephrology, Neurology, Physical Therapy, Podiatry, Sleep Medicine, Surgery, Clinical Trial Research Studies, Diabetic Self-Management Training Sessions, Dietetic Counseling, High-Risk Breast Cancer Clinic, Laboratory Services, Massage Therapy, Optical Shop, Pharmacy, and Urgent Care.