Why SouthCoast Health Recommends You Wear a Mask During the Covid-19 Pandemic
Friday, March 27, 2020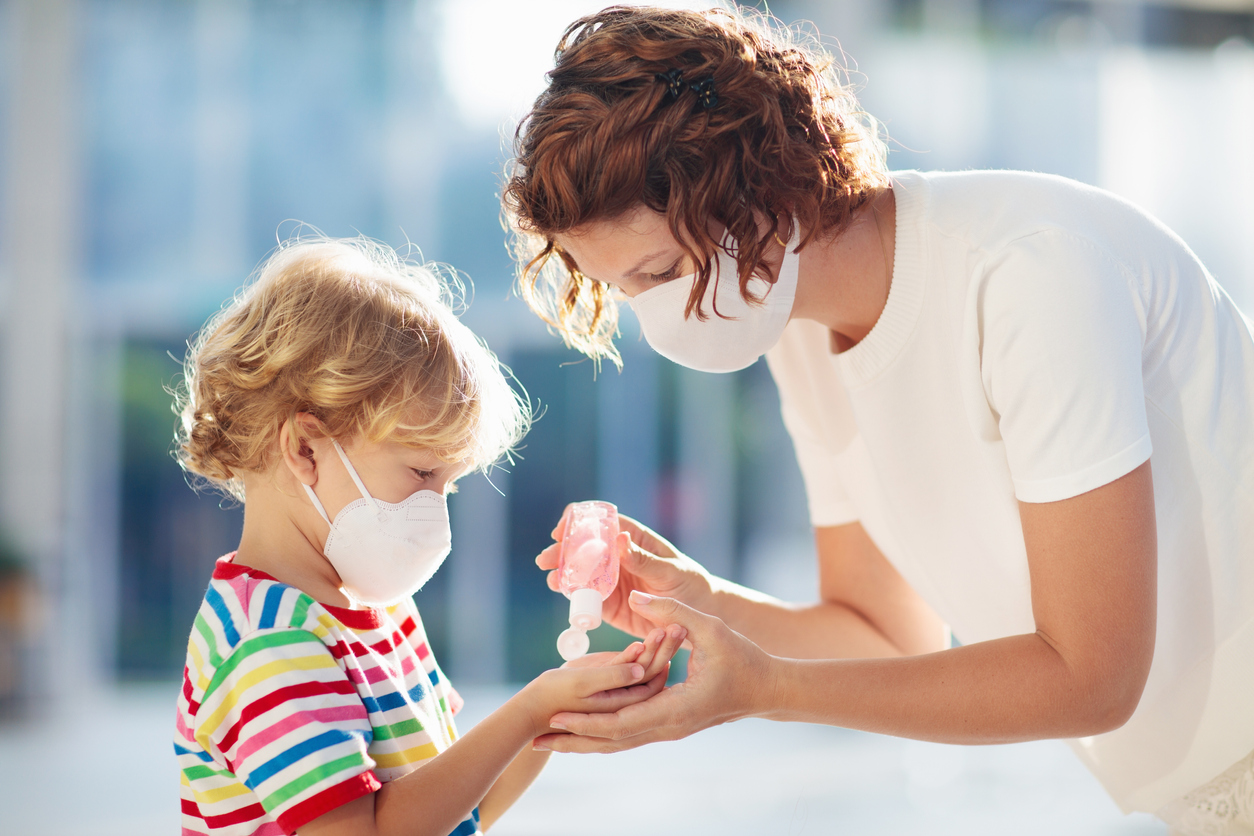 During these uncertain times, there is a lot of information floating around about how to prevent the coronavirus from affecting you and your loved ones. However, not much is known yet about this virus and how it impacts us all. So, this often contributes to facts being confused and misinformation being spread.
"We know that masks can make a significant difference in the spread of the virus," SouthCoast Health Dr. Adam Novack stated. "That is why we recommend wearing a mask in public settings."
But what exactly are the plus-sides for wearing face masks? And how does it benefit those wearing it and those who aren't? We're answering the most asked questions when it comes to wearing masks during the COVID-19 pandemic.
Why Should I Wear A Mask?
The CDC recommends wearing cloth face coverings in public settings where other social distancing measures are difficult to maintain (e.g., grocery stores and pharmacies), especially in areas of significant community-based transmission. But why is this?
It all has to do with the way the disease is spread. All it takes is someone with the disease talking, coughing, or sneezing.
Even if you don't have symptoms yet, you could be carrying the disease around with you. So, if you go to get groceries thinking you're safe and without coronavirus, you have the potential to spread the disease to everyone around you. If someone else at the store who doesn't know they have the disease yet coughs on someone else or a nearby object that someone else touches, the disease is easily spread.
Wearing a mask stops the action of spreading the disease through talking, sneezing, or coughing by containing the germs within the mask, or by keeping the germs on the outside of your mouth. Just as you don't want anyone to give you COVID-19, you don't want to give it to anyone else. So, wearing a mask is the responsible, empathic thing to do.
Where Does SouthCoast Health Stand with Masks?
Per the CDC recommendations, anyone going out in public should wear face masks or some type of covering. In a similar manner, SouthCoast requires all patients to wear face masks or coverings. Patients who refuse to wear a mask and are not experiencing a medical emergency will be asked to leave the facility and offered a virtual visit.
What Does a Good Mask Look Like?
Just as the CDC has certain recommendations for when to wear a mask, they also have suggestions for what to do when you don't have the professional mask on hand. For many people, this is a reality as those have been sold out and reserved for our dedicated healthcare workers.
Take a look at the CDC's page for what a good cloth mask should look like. Also consider purchasing one from your favorite local store that might be selling them, or pick up a sewing kit you might have laying around your house to make your own.
Anymore questions about the coronavirus and how SouthCoast Health is managing? Learn about our procedures during COVID-19, and how we're implementing telemedicine visits now at our practice.
---
Whether you are looking for a primary care doctor or a pediatrician, or another medical specialist, SouthCoast Health has you covered with its wide range of world-class healthcare services, available throughout the Coastal Empire and Lowcountry. Founded in 1996, SouthCoast Health has 120 physicians and medical professionals in 17 locations in Savannah, Richmond Hill, Pooler, Rincon, Baxley, Hilton Head, Hinesville, and Statesboro. SouthCoast Health offers comprehensive medical services including: Family Medicine, Internal Medicine, Pediatrics, Allergy and Asthma, Cardiology, Endocrinology, Eye Care, Imaging, Infectious Diseases, Nephrology, Neurology, Physical Therapy, Podiatry, Sleep Medicine, Surgery, Clinical Trial Research Studies, Diabetic Self-Management Training Sessions, Dietetic Counseling, Laboratory Services, Massage Therapy, Optical Shop, Pharmacy, and Urgent Care.