National Foot Health Awareness Month with SouthCoast Health
Friday, April 24, 2020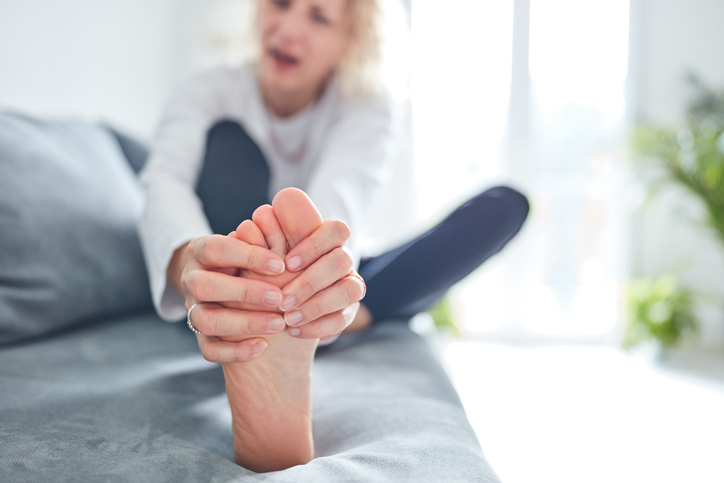 April is National Foot Health Awareness Month! There are certain groups of patients, including diabetics, which can have a greater likelihood of developing complications due to lack of circulation and sensation in the feet or legs. Additionally, there are many conditions that can cause foot discomfort. Some of them include painful ingrown, infected, or fungal nails. Many conditions are related to the structure and position of the toes including hammertoes and bunions.
Other commonly seen issues include heel pain, arch pain, and sports-related injuries. We can help determine the best nonsurgical or surgical treatment options for your specific problem. As Podiatric Physicians and Surgeons, we are uniquely trained to diagnose foot and ankle conditions. Our entire SouthCoast Health team of Medical physicians, specialists, and staff are always available to support this effort.
Learn more about how SouthCoast Health can help you during national health awareness month by clicking here or by giving us a call at 912.691.3600.
---
Whether you are looking for a primary care doctor or a pediatrician, or another medical specialist, SouthCoast Health has you covered with its wide range of world-class healthcare services, available throughout the Coastal Empire and Lowcountry. SouthCoast Health has 120 physicians and medical professionals in 18 locations in Savannah, Richmond Hill, Pooler, Rincon, Baxley, Bluffton, Hilton Head, and Hinesville. SouthCoast Health offers comprehensive medical services including: Family Medicine, Internal Medicine, Pediatrics, Allergy and Immunity, Cardiology, Endocrinology, Eye Care, Imaging, Infectious Diseases, Nephrology, Neurology, Physical Therapy, Podiatry, Sleep Medicine, Surgery, Clinical Trial Research Studies, Diabetic Self-Management Training Sessions, Dietetic Counseling, High Risk Breast Cancer Clinic, Laboratory Services, Massage Therapy, Optical Shop, Pharmacy, and Urgent Care.