What Too Much Alcohol Can Do to Your Body
Friday, April 24, 2020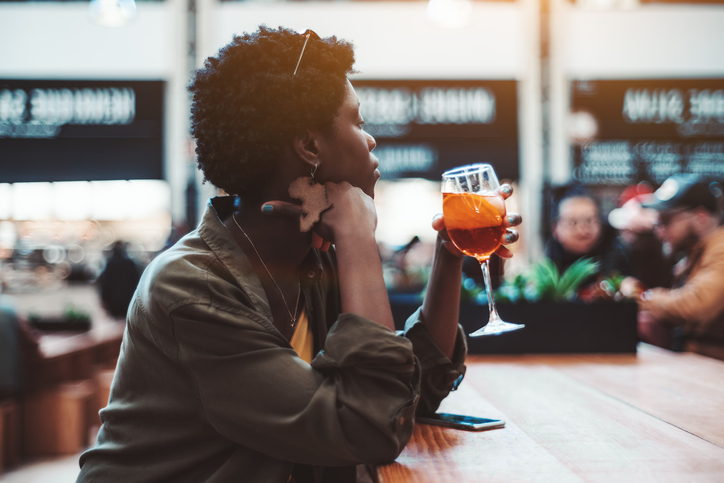 Many Americans enjoy a drink at the end of a hard day. A glass of wine or a cold beer isn't a bad thing at all. What can be damaging both mentally and physically is if it's more than a few drinks in the evening every day of the week. When drinking becomes a pattern that is necessary for survival, that's when negative effects happen to the whole body.
With many Americans stuck at home with boredom or stress of the current situation, drinking is quickly becoming a way to pass the time and lift spirits. To explain why this may not be the best option, the experts at SouthCoast Health are describing what too much alcohol can do to your body below.
The Effects of Too Much Alcohol
Aside from experiencing intoxication and feelings of drunkenness, excessive drinking can also cause many issues for your body and your mind. Here are some of the short-term effects:
Issues concentrating
Mood swings
Vomiting
Raised blood pressure
Dulled senses
Lack of coordination
Inability to judge and make decisions
However, if excessive drinking becomes habitual, it can lead to even worse effects. Here's what can happen to your body:
Loss of memory
Stroke
Inability to learn
Increased risk of throat, mouth, larynx, breast, liver, colorectal, and esophageal cancer
Irregular heartbeat
Trouble learning
Medical conditions such as alcoholic hepatitis, liver fibrosis, and steatosis
Loss of function in liver
Alcohol poisoning
With alcohol, it's always best in moderation. The above effects don't mean you shouldn't drink at all. We encourage everyone to make educated decisions on their habits and their health, especially in this stressful time.
If you have any more questions about what too much alcohol can do to your body below, click here to schedule an appointment with the experts at SouthCoast Health or give us a call at 912-691-3600.
---
Whether you are looking for a primary care doctor or a pediatrician, or another medical specialist, SouthCoast Health has you covered with its wide range of world-class healthcare services, available throughout the Coastal Empire and Lowcountry. SouthCoast Health has 120 physicians and medical professionals in 18 locations in Savannah, Richmond Hill, Pooler, Rincon, Baxley, Bluffton, Hilton Head, and Hinesville. SouthCoast Health offers comprehensive medical services including: Family Medicine, Internal Medicine, Pediatrics, Allergy and Immunity, Cardiology, Endocrinology, Eye Care, Imaging, Infectious Diseases, Nephrology, Neurology, Physical Therapy, Podiatry, Sleep Medicine, Surgery, Clinical Trial Research Studies, Diabetic Self-Management Training Sessions, Dietetic Counseling, High Risk Breast Cancer Clinic, Laboratory Services, Massage Therapy, Optical Shop, Pharmacy, and Urgent Care.