How to Set Up Good Habits During the Time of Self-Quarantine and Working From Home
Friday, May 8, 2020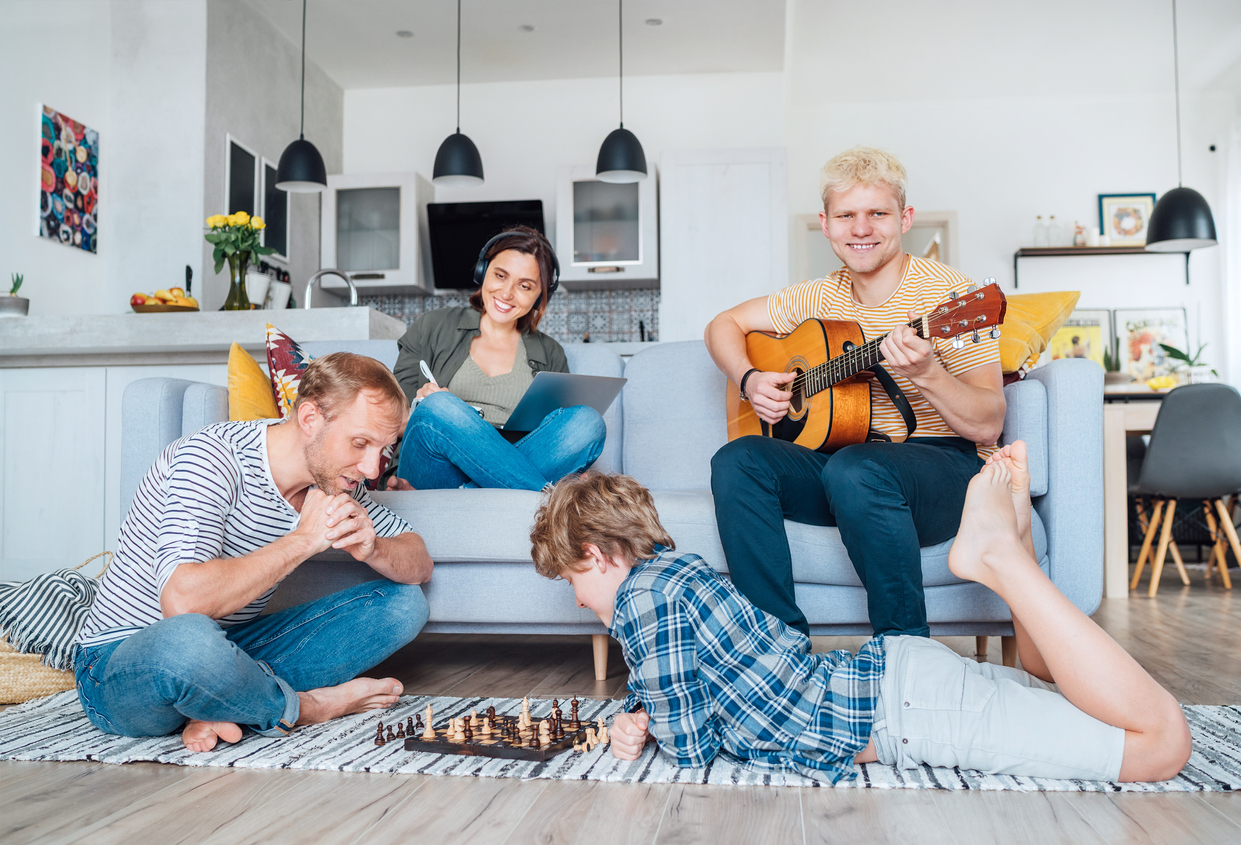 We're living in a completely different world than we were just a few months ago. As the coronavirus has spread throughout the country, we've done our part to slow the curve by working from home and sheltering in place. But, doing so has totally disrupted our schedules as we know it. Change is difficult for most people, but at least we're all doing it together.
But, if you're like many others who are struggling to stay productive and positive during the pandemic, the experts at SouthCoast Health are here to help. Keep reading below to learn how to set up good habits during the time of self-quarantine and working from home.
Make Goals
If you've just been riding the quarantine wave as it comes, then that doesn't leave a lot of room for goals to be completed. The best thing you can do to help turn these days at home into something more productive is to plan to make the most of this time.
Do you want to learn a new skill? What about finding a way to bring back regular exercise into your life? Or do you want to tackle all those house projects you've been putting off? Whatever your quarantine goals are, write them down. Think through what you need to do in order to get it done, and plan out those actionable steps. If you want to learn a new skill, pick one and find online resources to develop it. House projects are more your speed? Start planning what you need, how long it'll take, and when you plan to finish them up.
When you put together a plan behind your goals, you're more likely to get them done.
Create a Schedule
It can be extremely tempting when you're working from home to throw out your schedule. After all, your comfy couch and bed are right there, so why not just sit there all hours of the day? Unfortunately, that mindset is damaging for your levels of productivity and also your positivity.
What's best is to create a schedule! To do that, write down all of your required activities. For example, do you need to be on your work computer for a certain number of hours? What about certain virtual meetings you're required to attend? After you have that squared away, use your remaining hours on other non-work related goals. Here is where you plan time for your other goals, whether that's learning a new skill, exercising, or finishing projects.
Mapping out your hours ensures you have plenty of time to do what you want, keeps you off that couch, and inspires you to be more productive.
Don't forget to leave room for relaxing and self-care as well, two invaluable practices that will keep your spirits up during these stressful and unprecedented times.
Lean on Others
As we mentioned before, everyone is going through a similar process right now. We're all struggling, which means you don't have to do it alone. If you're really upset or finding it hard to focus, lean on your loved ones to help.
Chat with them about your problems, joke around with each other to brighten the mood, use each other to stay accountable, and ask them for encouragement when it gets tough. Reaching out to those you love only benefits your mental health and the good habits you're trying to set up.
Don't be afraid to ask for help, because there are people out there who would love to give it to you.
Let Yourself Process
The world is a stressful place right now. It feels like everywhere you look bad things are happening, and it's hard to even turn on the news. That's why it's just as important to your mental health to set up the routine of allowing yourself to process.
That looks different for everyone. Maybe you're the kind of person that likes to take a bath when things get tough, or maybe you like to cuddle up with your pets. Maybe journaling is your favorite go-to or sitting outside in the sunshine lifts your spirits. Whatever the case, make sure to leave room for your brain to work through these difficult emotions. Pick healthy options, like working out, and avoid negative habits, like binge-eating or sleeping all day.
Above all, remember this quote: we aren't working from home during a pandemic, we're at home during a pandemic trying to work. Remember to take care of yourself, mentally and physically, during these trying times. Don't beat yourself up if you're not as productive as you were before the Coronavirus hit. Be gentle, patient, and kind, and you'll get there.
Do you have any more questions or want more guidance on how to set up good habits during the time of self-quarantine and working from home? The experts at SouthCoast Health are here to help! Click here to schedule an appointment with us or give us a call at 912-691-3600.
---
Whether you are looking for a primary care doctor or a pediatrician, or another medical specialist, SouthCoast Health has you covered with its wide range of world-class healthcare services, available throughout the Coastal Empire and Lowcountry. Founded in 1996, SouthCoast Health has 120 physicians and medical professionals in 17 locations in Savannah, Richmond Hill, Pooler, Rincon, Baxley, Hilton Head, Hinesville, and Statesboro. SouthCoast Health offers comprehensive medical services including: Family Medicine, Internal Medicine, Pediatrics, Allergy and Immunology, Cardiology, Endocrinology, Eye Care, Imaging, Infectious Diseases, Nephrology, Neurology, Physical Therapy, Podiatry, Sleep Medicine, Surgery, Clinical Trial Research Studies, Diabetic Self-Management Training Sessions, Dietetic Counseling, Laboratory Services, Massage Therapy, Optical Shop, Pharmacy, and Urgent Care.