SouthCoast Health Helps Patient Manage Chronic Pain Condition
Tuesday, June 9, 2020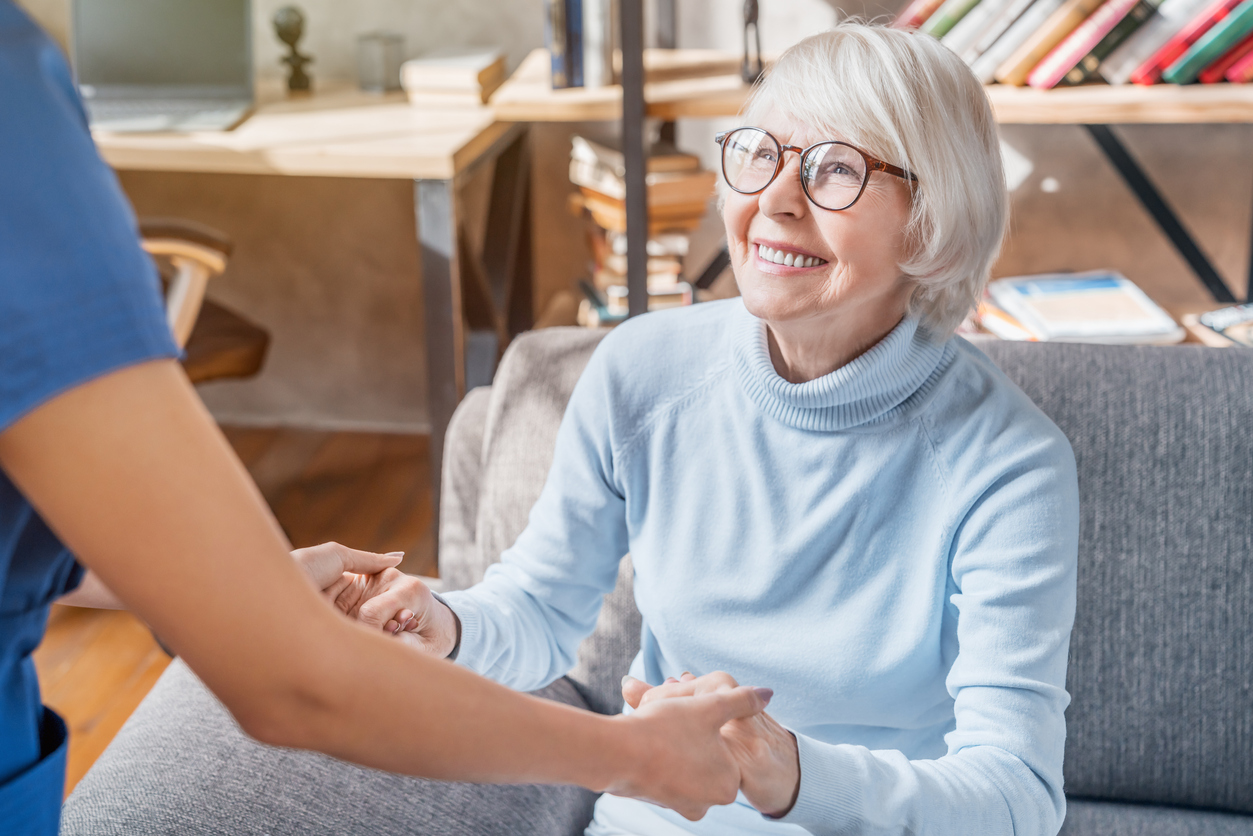 *This patient has chosen to stay anonymous. However, for the sake of clarity of the story, we referred to her as Jennifer.*
In October 2018, SouthCoast Health patient Jennifer sprained her ankle and her calf at work. When the pain didn't go away and the injury just wouldn't heal, Jennifer knew something was wrong. That's when she discovered she had a condition called complex regional pain syndrome.
Complex regional pain syndrome, otherwise known as CRPS, is a chronic pain condition that causes a person who has experienced an injury to continue to experience pain and swelling in the limb that was damaged. It's estimated that about 150,000 to 250,000 people experience it in the United States, and it's caused by damage to the nervous system that is in charge of sending nerve signals to the brain.
Already being treated for nonallergic rhinitis by SouthCoast Health Allergist Dr. Wasil Khan, Jennifer knew she could turn to us for helping her through CRPS as well.
One of the first issues Jennifer had to tackle from CRPS was the increased the number of migraines she experienced. SouthCoast Health's Neurology Department had previously been assisting Jennifer with these migraines, so they continued to develop a management and medicine plan to help counter those.
Jennifer explained, "SouthCoast Health's Neurology Department really understands my struggles with CRPS. The team is extremely knowledgeable and friendly. I feel my questions are thoroughly answered my questions."
In addition to this, SouthCoast Health Family Medicine Specialist Dr. Adam Novack became Jennifer's primary care physician. Every year during her general check-up, Dr. Novack performs extensive physical exams to ensure Jennifer does not experience any additional side effects that those with CRPS often do, such as digestion issues.
"Dr. Novack is very personable," Jennifer said. "He listens and makes sure he's got everything right before going forward. He double-checks and has a great bedside manner. He was also gentle with me because of my CRPS."
Being fully treated at SouthCoast Health has always been beneficial and extremely important to Jennifer. This is especially true since she's been visiting SouthCoast Health's offices for a total of five years.
"My experience is always amazing. I'm thankful to have doctors and nurses who understand my condition. It's great to know that they'll be extra gentle when doing blood pressure readings and understand if I can't step onto a scale that day. They also do my blood draws perfectly and precisely to help minimize any pain," Jennifer said.
Jennifer loves spending time with her two boys in addition to baking and cooking in her spare time. Thanks to SouthCoast Health, she is able to continue to do all of those, even with her painful medical condition.
---
Whether you are looking for a primary care doctor or a pediatrician, or another medical specialist, SouthCoast Health has you covered with its wide range of world-class healthcare services, available throughout the Coastal Empire and Lowcountry. SouthCoast Health has 120 physicians and medical professionals in 18 locations in Savannah, Richmond Hill, Pooler, Rincon, Baxley, Bluffton, Hilton Head, Hinesville, and Statesboro. SouthCoast Health offers comprehensive medical services including: Family Medicine, Internal Medicine, Pediatrics, Allergy and Immunology, Cardiology, Endocrinology, Eye Care, Imaging, Infectious Diseases, Nephrology, Neurology, Physical Therapy, Podiatry, Sleep Medicine, Surgery, Clinical Trial Research Studies, Diabetic Self-Management Training Sessions, Dietetic Counseling, High Risk Breast Cancer Clinic, Laboratory Services, Massage Therapy, Optical Shop, Pharmacy, and Urgent Care.