Can I Go Outside During the Coronavirus Pandemic?
Tuesday, June 23, 2020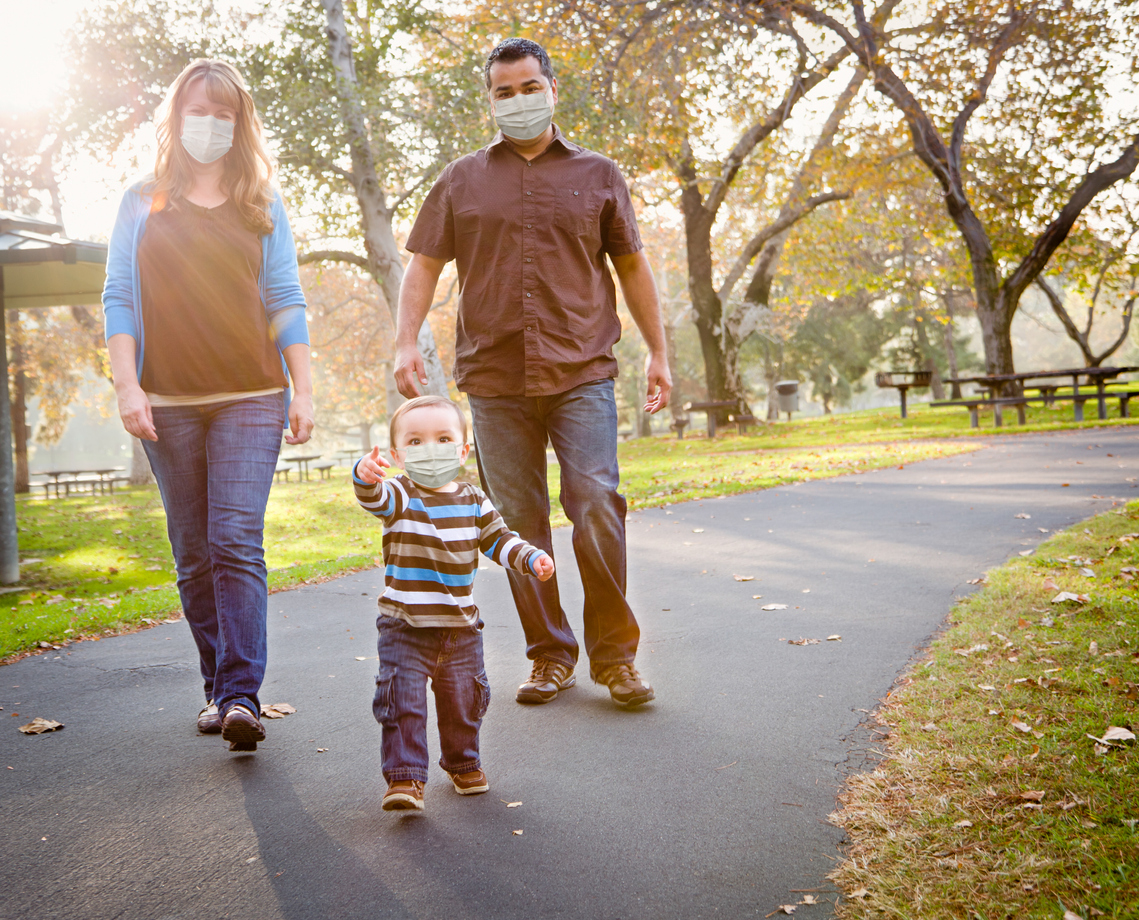 Many of us are questioning the safety and how our usual day-to-day have been impacted by the coronavirus. Since so much around us has changed, it's unclear what we can and can't do, along with what's safe and what's not safe.
One of the most popular questions circling is can I still go outside? Is it safe to go outside to exercise or am I at a higher risk of catching the coronavirus?
The experts at SouthCoast Health are here to answer that question!
Can I Go Outside During the Coronavirus Pandemic?
The good news is the answer to this question is yes! You can still go outside and enjoy the fresh air, as long as you follow safety guidelines. In fact, many health experts recommend it! Going outside means you're getting a break from being stuck in quarantine and soaking in some much-needed vitamin D.
But, if you do plan to go outside, make sure to follow these safety tips:
Since the coronavirus is spread through droplets made through actions such as coughing or sneezing, it's best to still wear a mask if you plan to go outside. This will protect you from those droplets.

In the same vein of thought, it's best to keep up social distancing measures. Still plan to keep about six feet away from everyone around you. The good news is that it's easier to do this while exploring outside versus being stuck in close corridors inside.

If you are in the high-risk category, unfortunately for you it is best to stay indoors still, unless you plan to sit outside or walk around in your own yard where you know no one else will enter.
The final conscious is: yes! It's safe to go outside during the coronavirus pandemic. Make sure to follow our guidelines above and keep these tips at the top of mind.
Any more questions about the coronavirus pandemic? The experts at SouthCoast Health are here to help! Click here to schedule an appointment with us or give us a call at 912-691-3600.
---
Whether you are looking for a primary care doctor or a pediatrician, or another medical specialist, SouthCoast Health has you covered with its wide range of world-class healthcare services, available throughout the Coastal Empire and Lowcountry. SouthCoast Health has 120 physicians and medical professionals in 18 locations in Savannah, Richmond Hill, Pooler, Rincon, Baxley, Bluffton, Hilton Head, Hinesville, and Statesboro. SouthCoast Health offers comprehensive medical services including: Family Medicine, Internal Medicine, Pediatrics, Allergy and Immunology, Cardiology, Endocrinology, Eye Care, Imaging, Infectious Diseases, Nephrology, Neurology, Physical Therapy, Podiatry, Sleep Medicine, Surgery, Clinical Trial Research Studies, Diabetic Self-Management Training Sessions, Dietetic Counseling, High Risk Breast Cancer Clinic, Laboratory Services, Massage Therapy, Optical Shop, Pharmacy, and Urgent Care.