What Can We Expect After COVID-19
Wednesday, June 24, 2020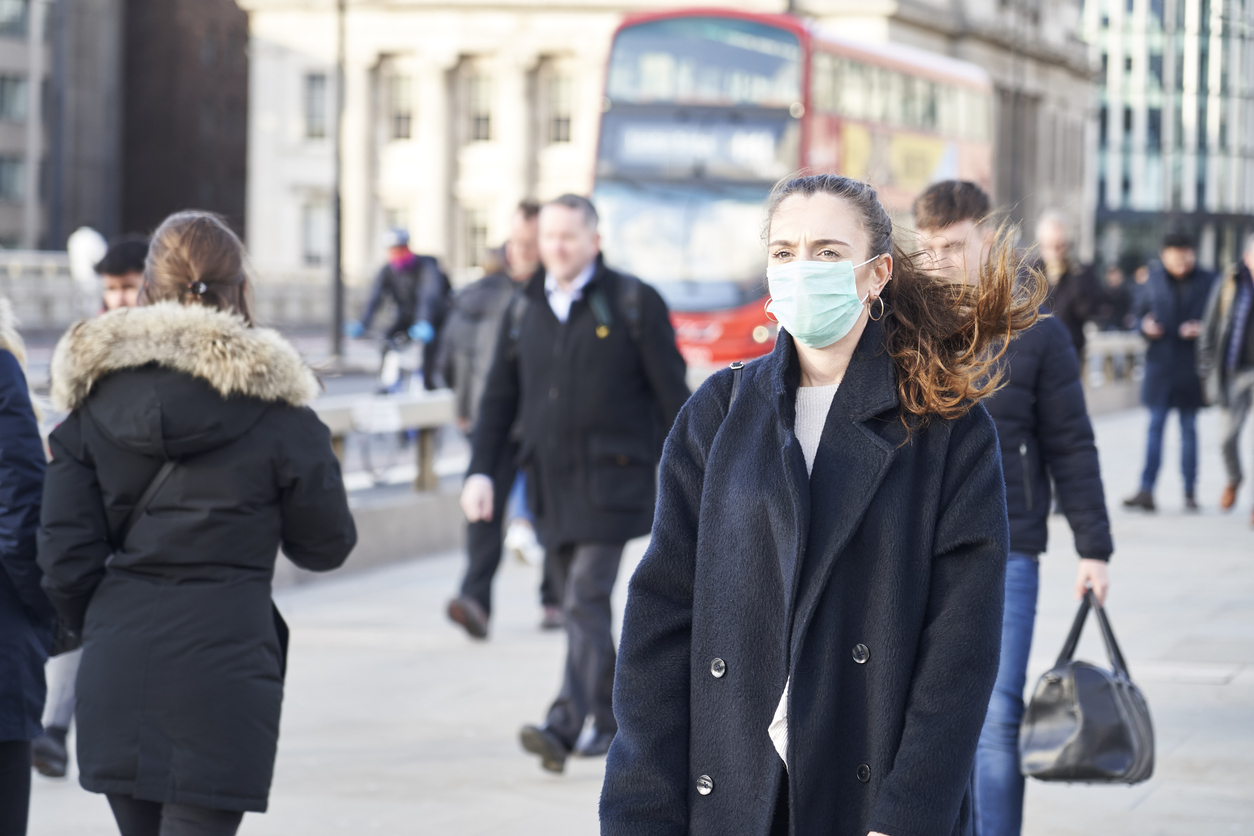 Many people are asking the same questions and thinking through the same worries: what will the world look like after the coronavirus pandemic is under control? With so much around us changing constantly as we all do our part to prevent the spread of this disease, we're all curious to see what changes will stay and which will fade away once we're all able to be in groups again.
"That's so much up in the air still when it comes to the coronavirus," SouthCoast Health Nurse Practitioner Dawn Mace stated. "Everyone wants to know when things will go back to normal, if they ever will. The best answer, unfortunately, is we don't know. But we're all working hard to uncover how our world will look in the years to come."
To help answer any questions or worries about what can we expect after COVID-19, we're discussing some changes we foresee sticking around.
Hygienic Changes
This pandemic has highlighted just how important personal hygiene is. As people realize how much washing their hands and cleaning home surfaces aids in the fight against major diseases, these habits will continue to be popular and stick around for many years to come. This will be especially important if the virus has another surge, which many medical professionals are predicting.
Remote Jobs and Chores
One of the other major components of what COVID-19 has impacted is how we work and live. Many careers have moved entirely to the online sphere, operating from home offices. As companies have continued to thrive doing so, this may be the permanent way of doing things for many people.
In addition, telemedicine and other online ways of completing chores, such as food delivery or home drop-off for groceries, have surged in popularity. Many people enjoy the ability to accomplish things like going to the doctor or getting their weekly groceries completed all from the comfort of their own home.
Virtual Visits Are Here to Stay
As we all social distance and stay home, medical organizations across the world took on the challenge with stride by making virtual visits/televisits extremely commonplace. That way, people could stay on top of their healthcare from the comfort of home.
The use of telemedicine, however, won't fade even after the threat of coronavirus trickles to low. Telemedicine is a fantastic resource for those who are sick with contagious diseases to see a doctor without endangering those around them. As well, the people who don't have the ability to go to an actual office, whether that's because of time or physical ability, can still reap the benefits of regularly visiting their physicians.
Telemedicine is here to stay, and what a great tool to take advantage of!
Appreciation of What We Miss
The things we took for granted, like hugging our loved ones or going to see a movie, are now very appreciated. Because we can't do them! What was once so easy to do, like visiting family or going to a concert, is now impossible and might be for quite some time.
Don't wait to take a moment and appreciate the things that you love, no matter how simple they are, like walking into a restaurant. As the coronavirus has taught us, in the blink of an eye it can all change. As things open up again, we predict everyone will take the time to soak it in and feel gratitude for what they once took for granted.
Much Is Left Uncertain
Unfortunately, there's not many more certainties that we can pinpoint from the changes of COVID-19. We do know that our world has changed forever, as it often does after a medical pandemic, but it's yet to be determined how.
Any more questions about the coronavirus pandemic? The experts at SouthCoast Health are here to help! Click here to schedule an appointment with us or give us a call at 912-691-3600.
---
Whether you are looking for a primary care doctor or a pediatrician, or another medical specialist, SouthCoast Health has you covered with its wide range of world-class healthcare services, available throughout the Coastal Empire and Lowcountry. Founded in 1996, SouthCoast Health has 120 physicians and medical professionals in 17 locations in Savannah, Richmond Hill, Pooler, Rincon, Baxley, Bluffton, Hilton Head, Hinesville, and Statesboro. SouthCoast Health offers comprehensive medical services including: Family Medicine, Internal Medicine, Pediatrics, Allergy and Immunology, Cardiology, Endocrinology, Eye Care, Imaging, Infectious Diseases, Nephrology, Neurology, Physical Therapy, Podiatry, Sleep Medicine, Surgery, Clinical Trial Research Studies, Diabetic Self-Management Training Sessions, Dietetic Counseling, High Risk Breast Cancer Clinic, Laboratory Services, Massage Therapy, Optical Shop, Pharmacy, and Urgent Care.