Physician Spotlight: Dr. Nizar Eskandar
Wednesday, May 25, 2016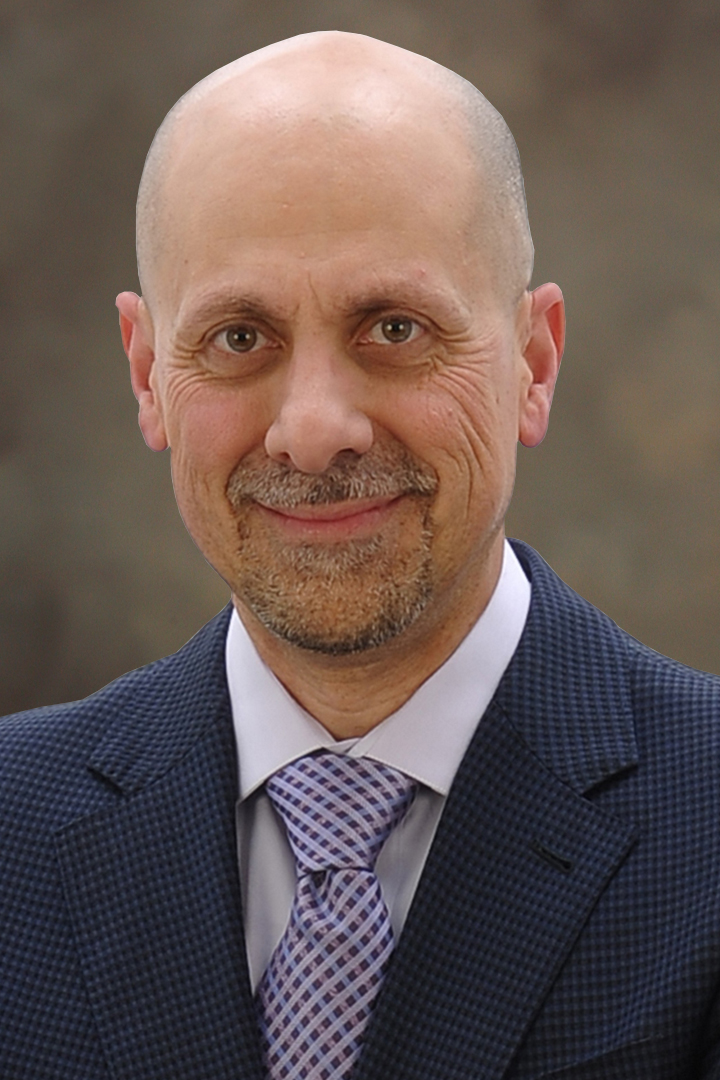 SouthCoast Health is excited to introduce a new blog series: Physician Spotlight. Each month we will feature a different doctor by asking them questions about their life, why they love working in medicine, and much more.
Our next Physician Spotlight goes to Dr. Nizar Eskandar, a nephrologist with SouthCoast Health.
When did you decide to become a physician?
When I was in middle school.
What is the best part of your job?
I enjoy the challenges of medicine and the medical complexity of cases that we face on a daily basis. But the best part of my job is connecting with my patients as they become more comfortable talking to me and begin to consider me a part of their family.
Tell us about a patient that has a special place in your heart.
In 2010, I treated a 76-year-old man with severe Vasculitis and multiple organ failure who was fighting for his life in the intensive care unit. His family felt he did not want to get through his acute critical illness, but after numerous discussions to explain to the family that he could pull through, they agreed and he pulled through. He is still living a great life and enjoying his children and grandchildren.
Do you have a mentor who has had a profound influence on your life?
Virtually everyone in my life has contributed to who I am now, but I learned the most from my very sick patients, who suffer from chronic illnesses and pain but don't let that slow them down or affect their lives.
What does the future of medicine look like in your area of interest?
The future of medicine in Nephrology is holding great advancements. A lot of innovations have occurred and continue to occur. We recently started the last phase of a trial for a portable dialysis device, which will allow patients to carry it along with them wherever they go, just like the "Insulin Pump". There are also significant discoveries in genetics that have improved the treatment options of many genetic disorders in the kidney disease world.
How do you want to be remembered?
As a very competent and compassionate doctor, and a great father.
What are your hobbies or how do you like spending your time off?
I like to spend my time off dining out with family and friends, as well as traveling.
If you are interested in learning more about Dr. Eskandar, please click here for more information.
---
Whether you are looking for a primary care doctor or a pediatrician, or another medical specialist, SouthCoast Health has you covered with its wide range of world-class healthcare services, available throughout the Coastal Empire and Lowcountry. SouthCoast Health has 120 physicians and medical professionals in 18 locations in Savannah, Richmond Hill, Pooler, Rincon, Baxley, Bluffton, Hilton Head, Hinesville, and Statesboro. SouthCoast Health offers comprehensive medical services including: Family Medicine, Internal Medicine, Pediatrics, Allergy and Immunology, Cardiology, Endocrinology, Eye Care, Imaging, Infectious Diseases, Nephrology, Neurology, Physical Therapy, Podiatry, Sleep Medicine, Surgery, Clinical Trial Research Studies, Diabetic Self-Management Training Sessions, Dietetic Counseling, High Risk Breast Cancer Clinic, Laboratory Services, Massage Therapy, Optical Shop, Pharmacy, and Urgent Care.