SouthCoast Health Public Announcement Regarding Covid-19
Friday, July 31, 2020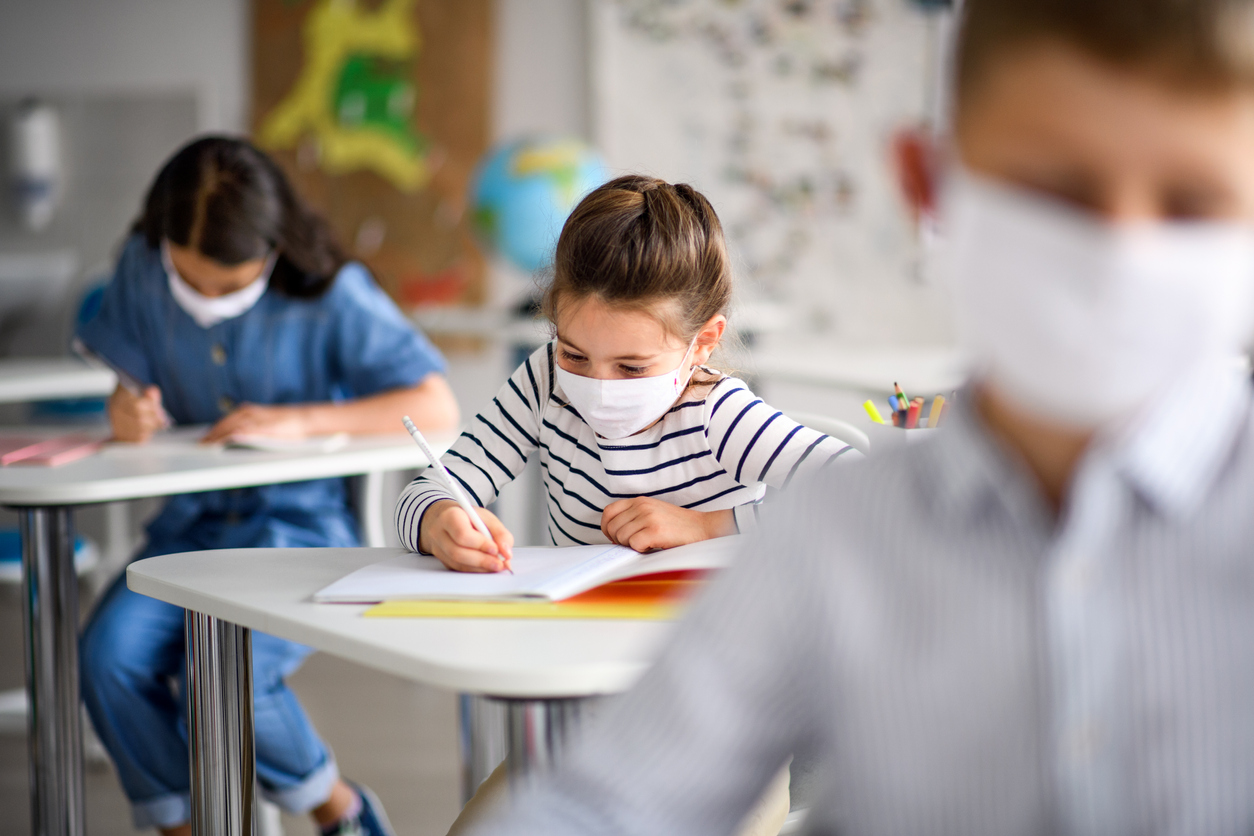 As a large multi-specialty group of physicians and other frontline health providers, SouthCoast Health is making this statement as a call to all citizens to work together and help each other through this unprecedented public health crisis.
As of July 31, 2020, the United States is home to more than 4,400,000 people who have been diagnosed with COVID-19, and more than 152,000 people have lost their lives. Local COVID-19 cases continue to climb in Chatham and the surrounding counties. It is well known that COVID-19 is spread by both symptomatic and asymptomatic people alike. With no vaccine and limited treatment options, we cannot afford to let our guard down against this insidious and deadly virus. We must work together to protect one another or risk prolonged human and economic suffering.
We would like to make several points:
In addition to frequent hand washing and physical distancing, scientific evidence is strong that cloth masks can obstruct many of the droplets from the mouth and nose that spread the virus. There is also no scientific evidence that wearing a mask is harmful. Universal use of masks in public is the most effective step we can take toward gaining control over this pandemic and re-opening our economy with confidence.
We are asking the public to take the simple and effective step to slow the spread of the coronavirus – WEAR A MASK! Masks are especially important in enclosed spaces and in all community settings.
COVID-19 Back to School Guidance
As physicians, families look to us to provide guidance on issues which may affect their children in many different circumstances. During this unprecedented time of the novel coronavirus (also known as SARS-CoV-2 or COVID-19), we want to provide as much science-based information as possible to help protect our patients and their families. We realize this information can and does change quickly over time, and we are committed to providing the most up-to-date information available.
With the 2020-2021 school year upon us, the physicians of SouthCoast Health endorse the current guidelines from the American Academy of Pediatrics (AAP). Specifically, that children (especially the younger children and our special needs children) benefit, if possible, by being physically back in school for academic instruction, social interaction, structured routines, availability of physical therapy and speech therapy, and opportunities for physical activity.
We acknowledge the difficulties the county school boards have in weighing all options to provide the safest environment for students and staff. Certainly, having students physically return to school has the potential to increase the spread of COVID-19 cases in that community. Therefore, it is imperative that families and schools stay flexible as new information arises and local situations change.
The goal of these guidelines is to mitigate the risk to students and faculty from COVID-19; not eliminate all risk. Implementing all of the guidelines may pose a challenge, but we must set the standard we expect from children not only during this time but throughout their lives as well.
Virtual School: If the local cases of COVID-19 are deemed too high and therefore unsafe to have children in school, the option of virtual/online school may take precedence over physically being in school. Virtual school may also be an option for children with underlying medical conditions if their health risk outweighs the benefits of being physically present in school.

Physical Distancing: COVID-19 is spread through respiratory droplets to people in close proximity. Current evidence suggests less transmission when people are at least 6 feet apart without masks or at least 3 feet apart when wearing a mask and not having any symptoms. We encourage schools to do their best to limit large gatherings of students and maintain physical distance in the classroom when possible.

Face Coverings: Cloth facemasks offer some protection from COVID-19 and will help mitigate the spread of the virus. Children in middle school and high school should consistently wear a mask while in school and around others. Elementary school children should be encouraged to wear a mask while in school and while around others, but we accept it is more difficult for them to stay consistent with wearing a mask. All faculty and staff should wear a mask while in school and around others.

Hygiene: Good hand washing with soap and water is necessary to slow the spread of COVID-19. Students, faculty and staff should wash their hands upon entering school and several times throughout the day.

Screening: Students, faculty and staff should be screened for fever and other COVID-19 symptoms daily and be kept at home until symptoms have resolved without the use of fever reducing medications for at least 24 hours or have tested negative for COVID-19 and without symptoms for at least 24 hours.
The situation we currently face is constantly changing. The attempt of these guidelines is to offer children the best environment to learn and thrive while doing the utmost to protect them and their families from COVID-19 infection.
AAP Guidelines:
https://services.aap.org/en/pages/2019-novel-coronavirus-covid-19-infections/clinical-guidance/covid-19-planning-considerations-return-to-in-person-education-in-schools/
Healthy Children:
https://www.healthychildren.org/English/health-issues/conditions/COVID-19/Pages/Return-to-School-During-COVID-19.aspx
Commentary on Children Transmitting COVID-19
https://pediatrics.aappublications.org/content/pediatrics/early/2020/07/08/peds.2020-004879.full.pdf
Knowledge changes over time, especially with a recently discovered infection like COVID-19. We learn something new about this illness every day. Health care providers, scientists and public health experts are working tirelessly to help bring this public health crisis under control.. In order to have the best outcome possible, we ask that you support public health experts and health care providers as we "follow the science."
As physicians responding to the continuing impacts of COVID-19, we call on all people to do their part to help end this public health crisis.
---
Whether you are looking for a primary care doctor or a pediatrician, or another medical specialist, SouthCoast Health has you covered with its wide range of world-class healthcare services, available throughout the Coastal Empire and Lowcountry. SouthCoast Health has 120 physicians and medical professionals in 18 locations in Savannah, Richmond Hill, Pooler, Rincon, Baxley, Bluffton, Hilton Head, and Hinesville. SouthCoast Health offers comprehensive medical services including: Family Medicine, Internal Medicine, Pediatrics, Allergy and Immunity, Cardiology, Endocrinology, Eye Care, Imaging, Infectious Diseases, Nephrology, Neurology, Physical Therapy, Podiatry, Sleep Medicine, Surgery, Clinical Trial Research Studies, Diabetic Self-Management Training Sessions, Dietetic Counseling, High Risk Breast Cancer Clinic, Laboratory Services, Massage Therapy, Optical Shop, Pharmacy, and Urgent Care.